April Showers… A Few at Least
The warmer than winter weather and the longer days of sunshine make April an especially lovely time of year in Montecito. Falling after the colder and shorter winter months and coming usually before the May Gray or dreaded June Gloom (fog), April is often a mix of all the seasons in one month. Freezing nights early on yielding to a 90-degree day here or there mixed with winds, beautiful clouds, and longer sunny days, April usually brings a dousing or two of rain, but this year not so much fell from the sky.
There was a day or two however, after the rains, that I felt the spring I know, that Santa Barbara and Montecito Spring smell… a warm day, the overwhelmingly pleasant and medicinal wafts of rain-soaked eucalyptus, mixed with a dash of orange blossoms, jasmine, and roses, topped off with the scent of ocean spray from a late season swell hitting Hammonds Reef and Butterfly Beach. By the way, have any other long-term residents noticed the more than usual number of windy days and nights recently? More mornings this spring than usual, I wake up to find our patio cushions scattered on the lawn, or discover another tree that has lost a branch, due to these gusty winds. But enough of the weather report…
As for the rousing housing market in Montecito, it's still full steam ahead for those looking to buy a home here and for sellers who have been waiting to sell in an up market… well it can't get much more UP than this… can it? April was an interesting month for Real Estate sales in Montecito, in that it was down about 20% in sales volume from March, but sported an astounding five reported sales over $10,000,000 with a whopping $52,000,000 paid for the former Rob Lowe estate on Picacho Lane. In addition to these high-end sales, inventory is up (from 22 homes on the market in the Multiple Listing Service at the end of March, to 30 homes on the market today as I type, April 30).
Focusing on the entry level for Montecito, if you are looking for something under $2,500,000, sorry but there's nothing, not one home or condo for sale under $2,500,000… other than a 1/8th interest in an estate on East Valley Road. The two condos or townhomes that were on the market under $2 mil sold this past week, both at 20+/-% over asking. With just a handful of properties available under $8,000,000 and many moving too fast to write about, today I'm focusing on the new Montecito hot spot… the over $8 million market. From a sizable beach area home to a historic 12-acre property in the foothills, here are a handful of options for you buyers to consider.
1475 Bonnymede Drive – $8,750,000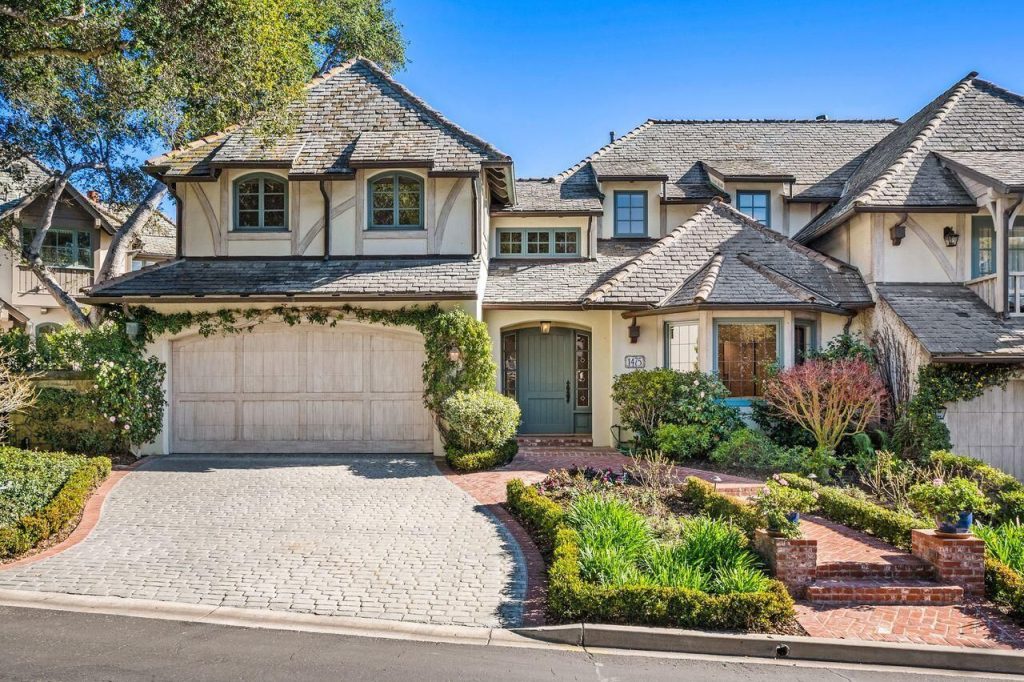 Secluded within the majestic and sought-after gated Sea Meadow enclave at Miramar Beach, this beautifully appointed haven with light-filled rooms offers privacy, luxury, and coastal living at its best. Newly updated with high-end details, the interior boasts hardwood floors, a stately living room with vaulted ceiling and fireplace, a formal dining room, chef's kitchen, and main-level bedroom suite.
The primary suite features a sitting room, fireplace, and a spacious spa bathroom. French doors offer access to lush outdoor spaces, mature gardens, and an entertainment patio. In addition to resort-style amenities, the property offers private shared beach access, club house and tennis courts, nearby access to the Miramar Hotel, Hammond's Beach, Coast Village Road shops and other nearby conveniences, all within the Montecito Union School District.
800 Hot Springs Road – $8,950,000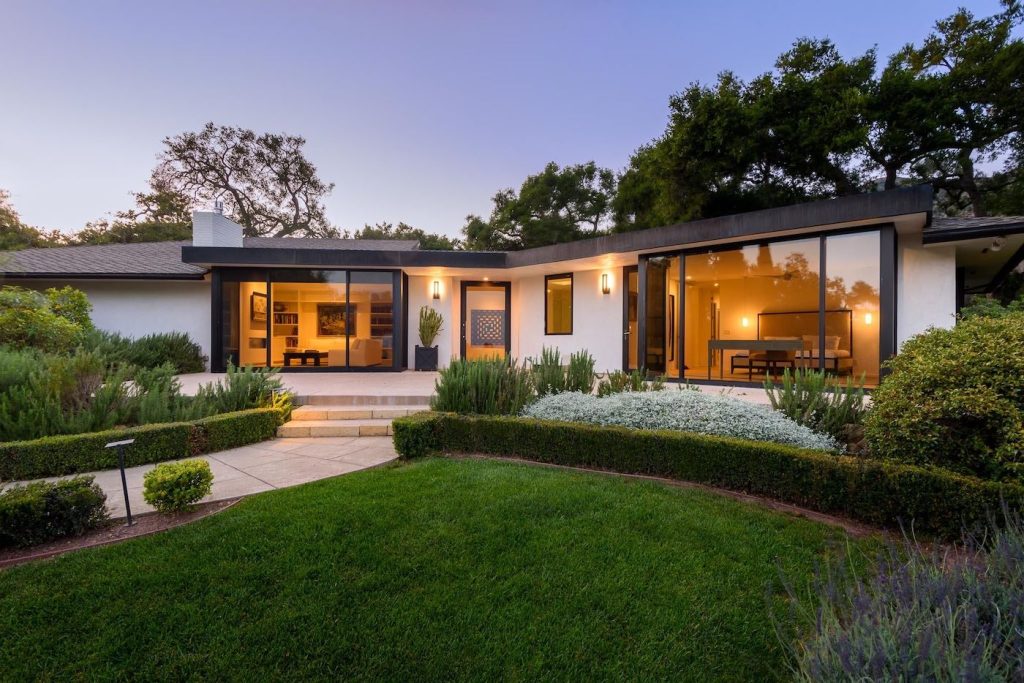 A fresh take on contemporary glamour yields a timeless Montecito home. Recently remodeled, this single-level modern residence radiates unpretentious sophistication and creates a feeling of light and airy comfort. Privately sited on 1+/- acre, the property offers views of the ocean and mountains from several vantage points and includes meandering pathways, patios, and gardens to enjoy.
Inspired by sleek architecture with clean lines and classic colors, the flow of the house includes a spacious living room, dining room, and kitchen that all cultivate a relationship to the natural beauty outside with walls and doors of glass, embracing the temperate climate year-round. Additionally, this home is located within the Montecito Union School District and is surrounded by similarly priced and many more expensive homes and estates on Hot Springs Road near the corner of East Mountain Drive.
465 Hot Springs Road – $15,995,000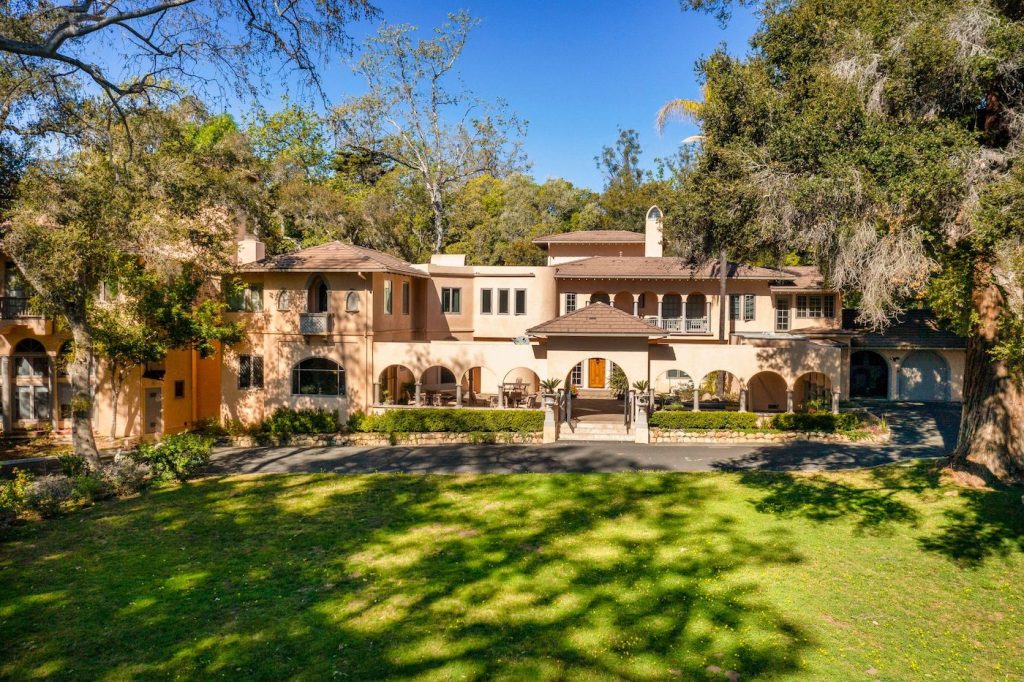 Welcome to Monte Arroyo Estate, located near both the Upper and Lower village in the heart of Montecito. This incredible property boasts 6.72 +/- sprawling acres of land, mostly level and situated on five parcels, four of which are contiguous (a buyer is suggested to do their own due diligence regarding lot split potential). The sweeping curves and meandering lines as you walk amongst the landscape and towering native trees lead one on adventures in your own yard. You may happen upon the tennis court, pool, spa, or guest home as you wander the lush and mature landscape.
It is nearly impossible to find this much land together, this close to the beach, and in such a central location. If you require privacy and 14,000+ square feet of living space within the Montecito Union School District, and don't want to be in the foothills, then this just might be the home for you.
The main house was built in 1910 and added onto in 1978, and features a stucco façade with elegant columns, recurrent arches, and several fountains, reminiscent of classic Mediterranean architecture. This expansive estate features five bedrooms, six full baths, two half baths, seven fireplaces, a magnificent library, formal banquet room, and a large kitchen, making this a great home for entertaining.
805 Ayala Lane – $23,500,000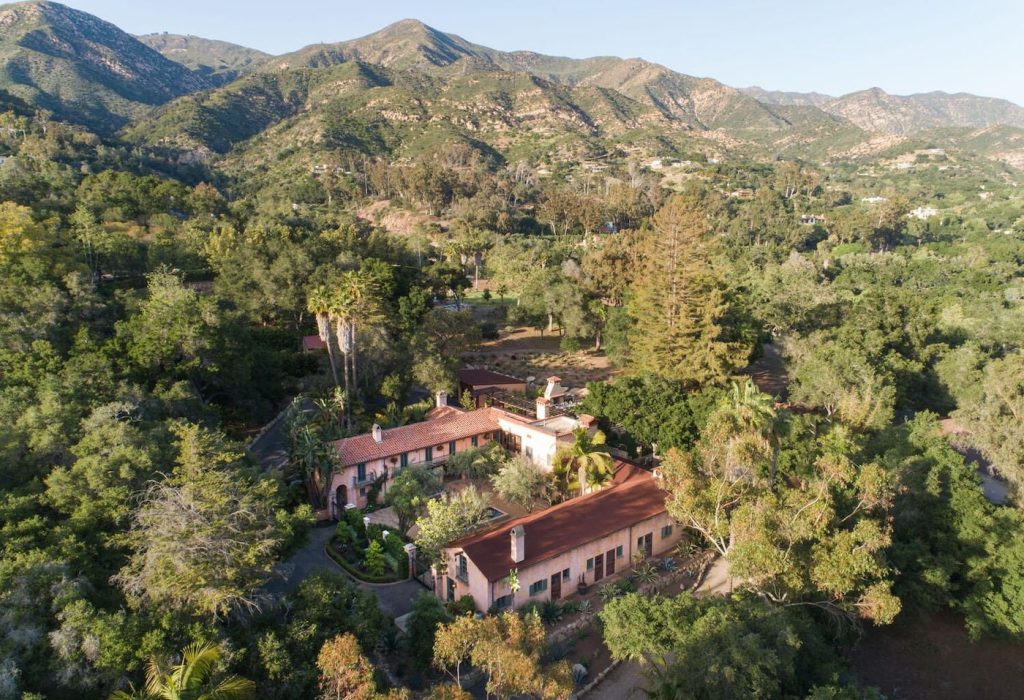 This opportunity, 100 years in the making, combines a classic 1920s Montecito estate, with a unique 21st century building site, historic gardens, and epic ocean and mountain views. Nestled on 12 acres (9 in feet and 3 acres of exclusive landscape easement) with private water, ancient specimen trees, and gardens that rival neighboring Lotusland, this incredible parcel, replete with a fabled history, is poised to match and host your wildest dreams.
Originally part of El Mirador, and surrounded by other impressive estates, this beautiful site is home to the original farmhouse, now renovated and prepared to anchor and accompany a future legacy estate. Japanese gardens mingle with original stone walls and bridges to create an unrivaled organic playground. Sweeping views and vistas showcase the best of Montecito's epic beauty, all within the Cold Spring School District and in the lower foothills of Montecito.
You might also be interested in...