Westmont Professors Say Farewell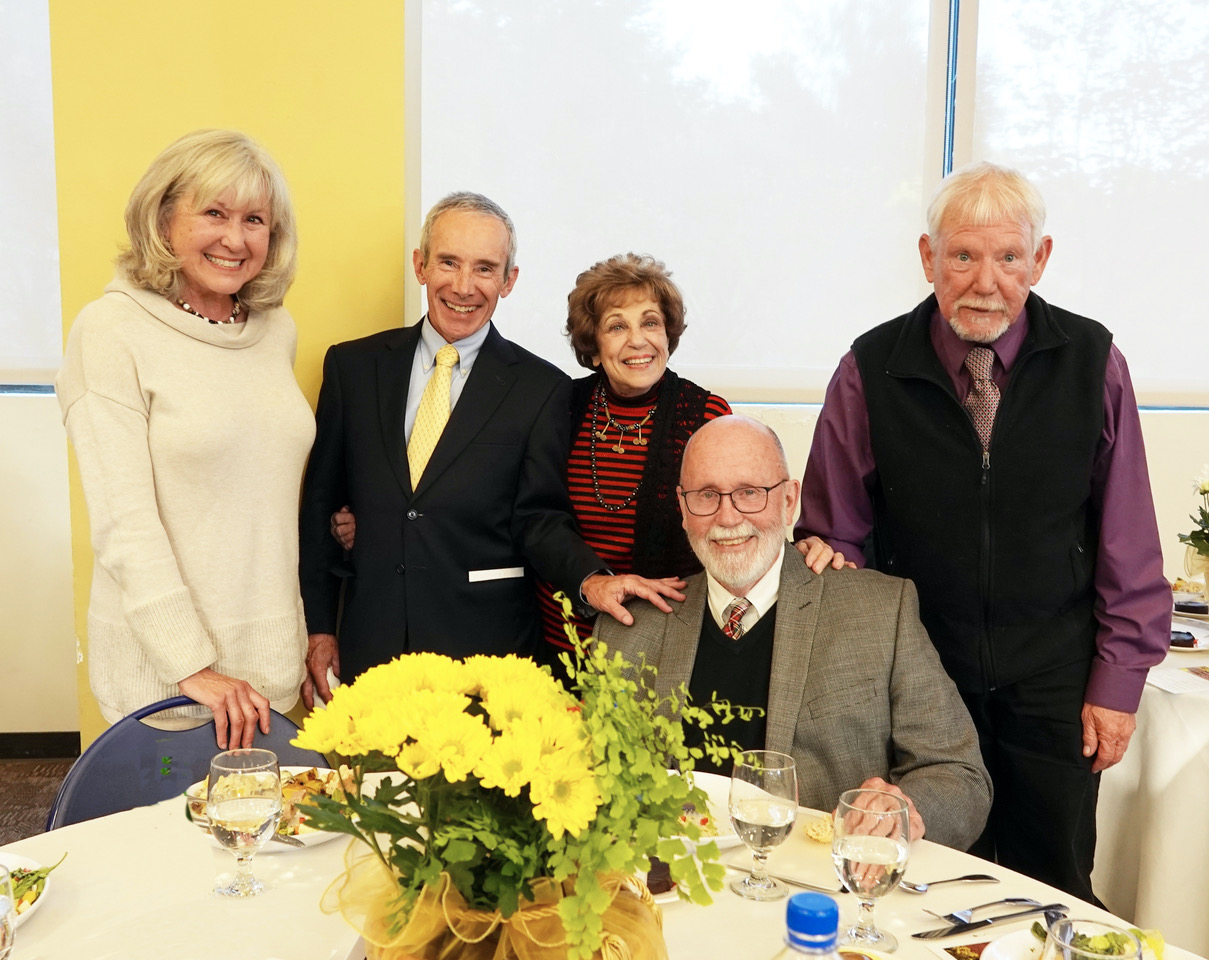 Montecito is losing two of its musical stalwarts with the retirement of Westmont College professors Michael Shasberger and Grey Brothers.
The dynamic duo were fêted at a dinner for 200 guests at Page Hall along with three other members of the faculty retiring, with 142 years of teaching at Westmont collectively between them.
Michael, who I have known during my 15 years in our rarefied enclave, joined the college in 2005 as the newly created Adams Chair of Music and Worship, and staged the first of 17 extraordinary Christmas festivals, which is now a signature Yuletide event in our Eden by the Beach. In 2013 he also created another new tradition, an annual opera, as well as strengthening ties with the Santa Barbara Symphony and the Music Academy of the West.
He is now retiring to Roanoke, Virginia, with plans for travel and more musical adventures, including setting up a new chamber orchestra, Roanoque Baroque, which will have its first performance under his baton in October, and returning to our tony town to conduct the Santa Barbara Symphony on Independence Day.
A keen athlete, he plans to run in the next Boston Marathon and, if his time is good enough, to enter the Berlin Marathon in Germany.
Grey, who has been at Westmont since 1993, is retiring to a farm in Humboldt County, California, where his wife, Carrie, is a physician assistant.
"Westmont was an ideal fit for me," says the UCSB graduate. "I could be a practitioner, a performer, a singer, and a conductor, although my degree is not in performance. At a larger research institution, I likely wouldn't have had the opportunity to do so many different things – and they all influence each other."
Other retirees were Greg Spencer, professor of communication studies; Randall VanderMey, who has taught English at the college for 32 years; and John Moore, the college Warriors' longest tenured and all-time winningest men's basketball head coach, with 27 years of service as associate professor of kinesiology.
You might also be interested in...