A Groovy Cause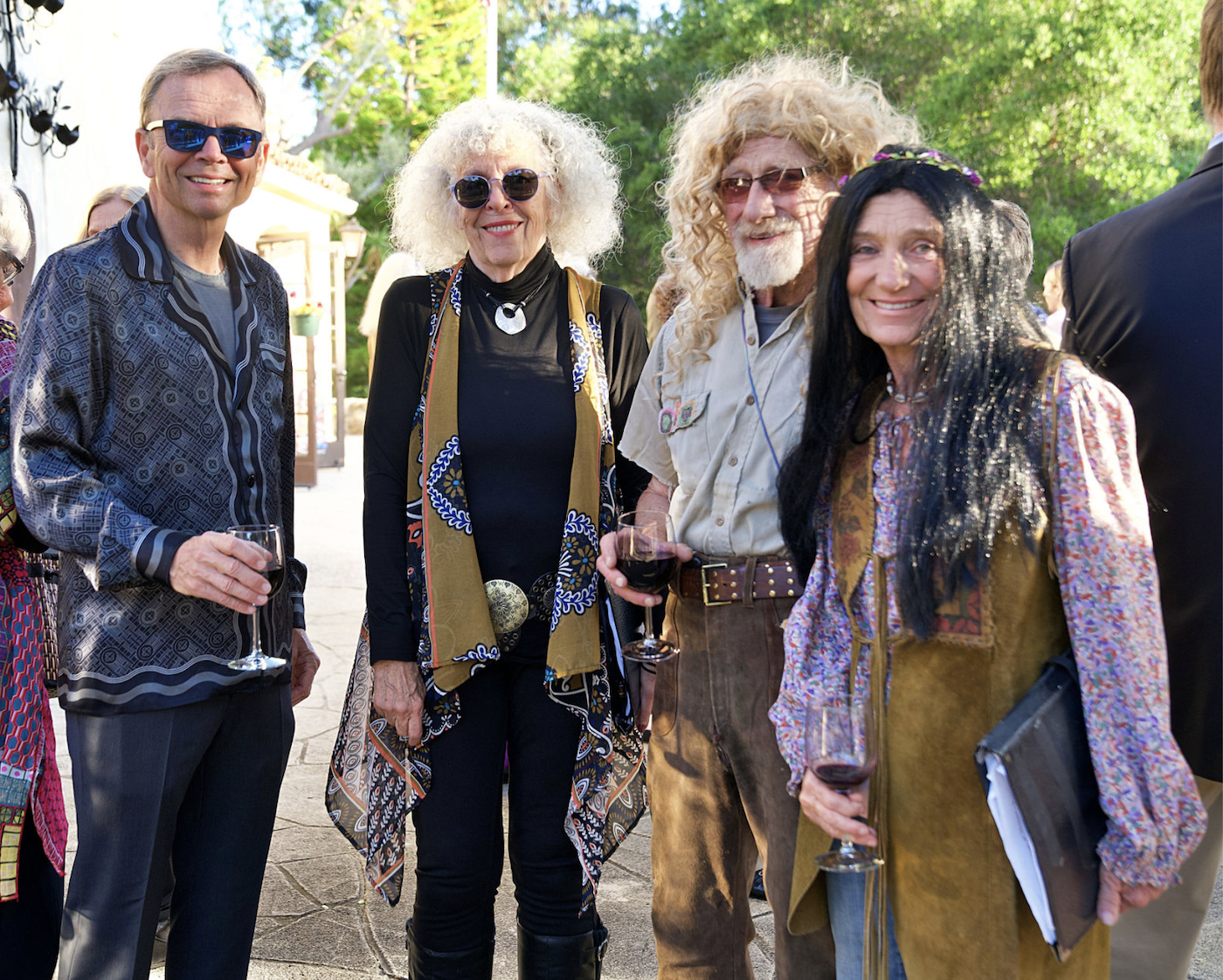 Baubles, bangles, beads, and bandanas were de rigueur when Santa Barbara Choral Society hosted a Groovy Gala at the Rockwood Woman's Club, with 100 Woodstock-garbed guests raising around $50,000. Co-chairs Margo Callis and Debra Stewart gushed: "It's so wonderful to be back. Music pulls everyone's soul like nothing else!"
Veteran music director JoAnne Wasserman, with David Potter at piano, directed a groovy concert tie-dye for with the singers, many in go-go boots and Ban the Bomb memorabilia, singing "Love, Love, Love," a medley of Beatles songs arranged by Stephen Dombek with Will Breman, who performed as a semifinalist on season 17 of NBC's The Voice, as a soloist.
The talented vocalists, including Naomi Merer, James Kirkland, Matt Latta, Suzannah Ruth, and Steve Thomson also threw in "Tonight" from the Leonard Bernstein musical West Side Story for good measure.
Auctioneer Jim Robbins put his gavel talents to good effect when he sold off items including a Monterey golf experience, a getaway to Napa Valley, and the chance to Take the Baton, conducting the chorus in Handel's Messiah at the Lobero in December.
Among the musical mavens noshing on fare from Via Maestra 42 and dancing the night away to the delightfully named Captain Cardiac and the Coronaries, were Todd Aldrich, John and Hazel Blankenship, Barbara Burger, Marylove Thralls, Robert and Kay Chambers, Brooks and Kate Firestone, Fred and Nancy Golden, Dick and Marilyn Mazess, Sandy Knox-Johnston, Scott Reed, and Jonathan Bishop.
Clearly their get up and go had not got up and gone…
You might also be interested in...