Top Students Earn Leadership Awards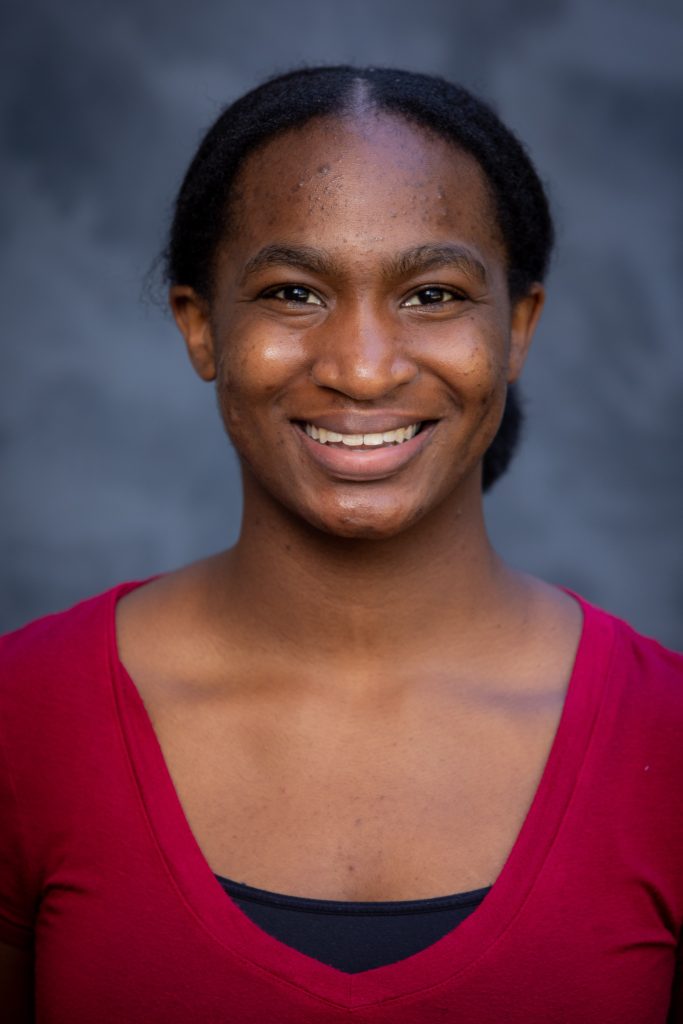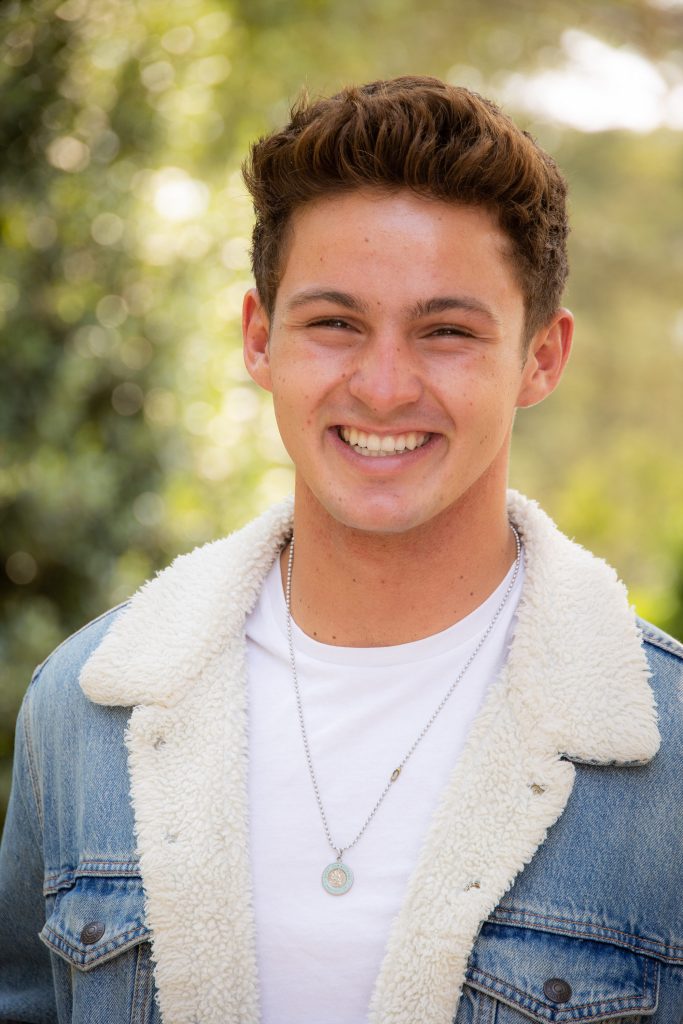 Two Westmont students won David K. Winter Servant Leadership Awards for showing vision, courage, humility, integrity, and competence as leaders. Angela D'Amour, dean of student engagement, introduced the 22nd annual awardees, Ebun Kalejaiye ('23) of Rancho Palos Verdes and Eden Lawson ('24) of Redlands, on April 1 in chapel. 
Kalejaiye serves as co-leader of the Black Student Union (BSU) and the Debate Club and team manager of the women's basketball team. She has also taught Sunday school to fourth and fifth graders at Oceanhills Covenant Church and interned at a nonprofit legal center. "I love being able to know that I made life even just a tiny bit easier for someone else and have had even the tiniest impact on someone else's life," Kalejaiye says.
Lawson served in leadership roles as a resident assistant, an admissions intern, and with Fellowship of Christian Athletes. He says his mother, a fourth-grade teacher, made sure each of her students felt seen. "I'm referring to an overwhelming love that has no expectation of identity, success, or emotion," he says. "Being seen means being loved when you cannot love yourself. Being seen means being affirmed when nobody else has been affirming. If I can just make a few people within my lifetime feel seen, then I'll have made an impact."
The award recognizes the late David K. Winter, who served as Westmont's president from 1976-2001 and returned as interim president and chancellor in 2006-2007.
Fringe Returns to 'Unfamiliar Waters'
The Westmont Fringe Festival returns with a four-day, student-led celebration of the arts, April 21-24, beginning at 7 pm in and around Porter Theater. About 80 students are acting, designing, directing, or writing plays and poetry for the performance extravaganza-themed "Unfamiliar Waters." A four-day, all-access general admission pass costs $20; $15 for seniors/students. A one-day pass is $10 with no student/senior discount. Tickets may be purchased at westmont.edu/boxoffice.
"The beauty of Fringe is that it's art that exists on the fringe of mainstream pieces," says junior Rachel Herriges, Fringe artistic director who has been unable to experience an in-person Fringe due to the pandemic. "A lot of the pieces produced through Fringe are experimental or cathartic pieces for a lot of students, and gives us the opportunity to create what we've had lingering in our minds. I've always wanted to be a part of it in a large capacity."
Herriges is writing, directing, and acting in her own piece, "mind(full)," with two other theater students, Ford Sachsenmaier ('24) and Kay Sanchez ('22). "We're collaborating to make a piece that asks big questions about what a future society could look like, and how those who are the 'in-group' in society function with 'out-group' people," she says. "It's my first time acting in my own writing, so I'm excited to see how things change and bloom out of character discovery.
"It'll be exciting to see the final products and the fruits of everyone's labor. We also have a few dance numbers, films, and poems that I'm looking forward to seeing. There are a lot of moving parts to this festival, but that's what makes it exciting and unique."
The Fringe, begun in 2005 at Westmont, is curated by Mitchell Thomas, professor of theater, and produced by Jonathan Hicks ('04), assistant professor of theater.
You might also be interested in...