Painting Paradise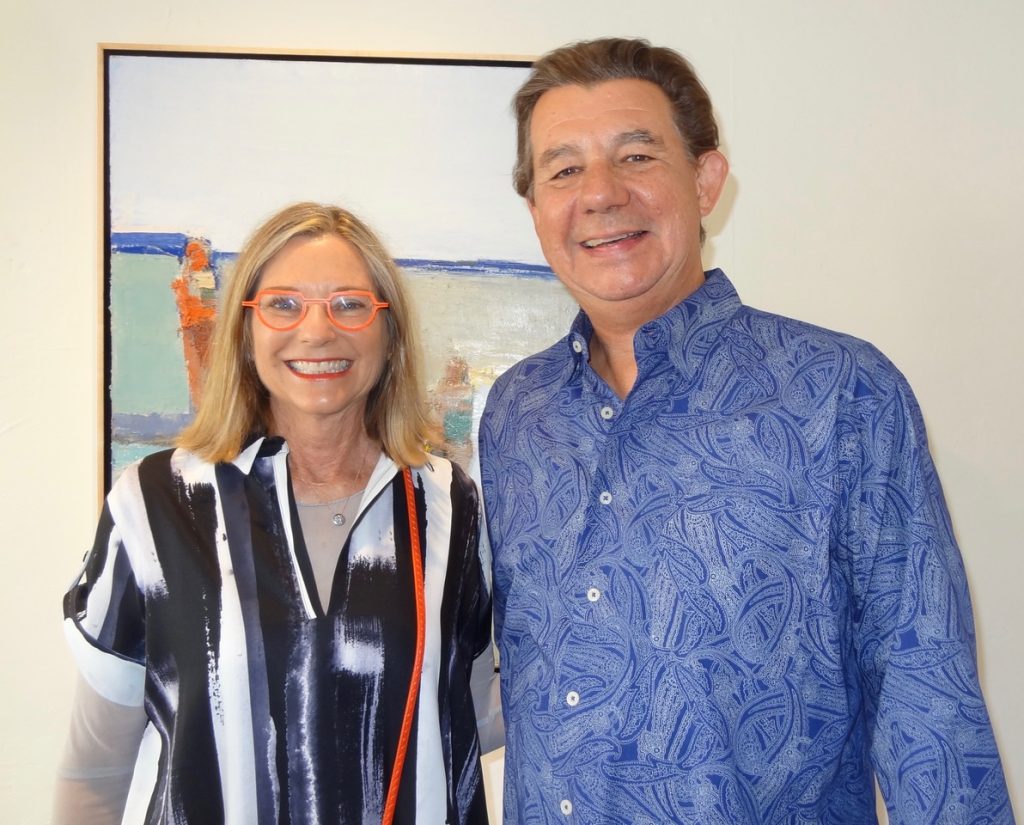 Paradise Revisited is what artist Sandy Ostrau feels for Santa Barbara. There is a show of her works at the Thomas Reynolds Gallery from now until the end of May. The gallery is celebrating its one-year anniversary and is located a few doors away from the Arlington Theatre ticket booth, in the artsy part of State Street. There are now several galleries all within a few feet of each other. A good place to browse for art!
As Sandy told me, "I chose UCSB [back then] because I wanted to play for the great UCSB Club Women's soccer team, before varsity existed. I had watched them play in the Stanford Tournament when I was in high school and knew it would be a good fit. I arrived on campus for freshman orientation having never visited the campus before, but after the five-hour drive from Palo Alto, I stepped out of the car to the fragrant scent of eucalyptus leaves, salty sea air with a slight hint of tar, and a view of the ocean. Students on bikes whizzed by and I knew at that moment I had landed at the right place."
Sandy believes living in Santa Barbara turned her into an artist and she's been a full-time painter for over 20 years. Stop in and have a look and say hello to Thomas.
You might also be interested in...