New Members for SBMA Women's Board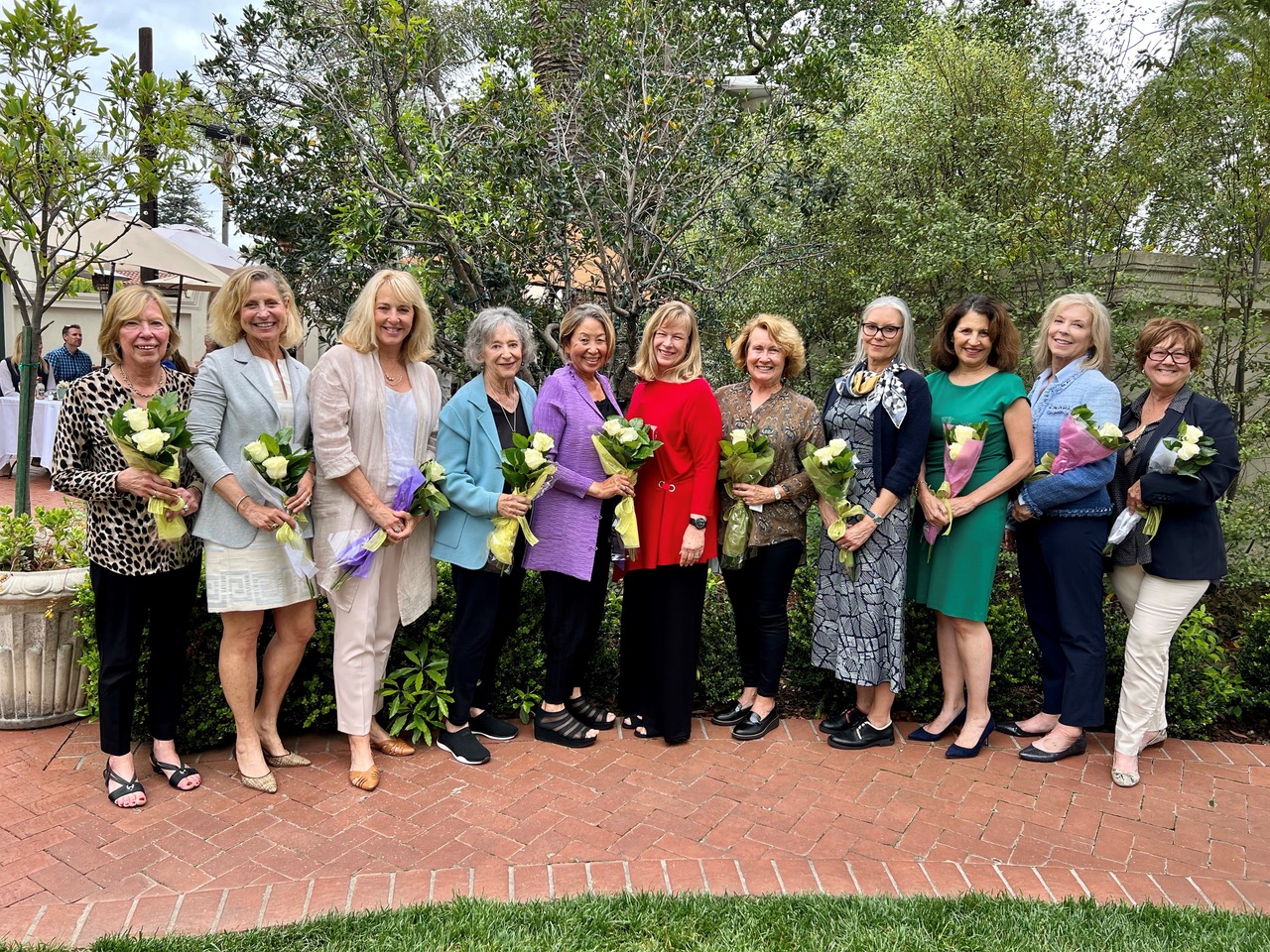 Santa Barbara Museum of Art (SBMA) Women's Board held their annual new members meeting at the Santa Barbara Club – this year 12 new names will be added to the roster: Christine Nachman, Kathy Wenger, Jenn Kramer, Mimi Baer, Hsiu–Zu Ho, Janet Budreski, Debra Joseph, Martha Townsend, Debra Cochrane–Vercammen, and Kathy Hartz.
The mission of the SBMA Women's Board is to raise funds for and build awareness of the SBMA, while operating under the supervision of the Museum Director and the Board of Trustees. It was founded in 1951. Board President Julie Blair welcomed the group followed by comments from SBMA Robert and Mercedes Eichholz Director Larry J. Feinberg. "The Wall Street Journal ran a full-page ad lauding our very ambitious Van Gogh show, and we could use some new docents. The show inspires students to be more creative."
Vice president Christine Nachman introduced the new members and also chaired the luncheon. Sustainer Liaison Jeanne Fulkerson honored the 20-year sustaining members. Fran Morrow gave a tribute to Diane Waterhouse for being the longest member to serve the group.
Everyone is happy that the SBMA board is giving their Mystery in Masterpieces fundraiser again and it's already sold out. Mystery combines with a witty evening of clue hunting within the galleries of the museum, with spirited comradery, competition, and exceptional prizes.
You might also be interested in...