A Night in the Old West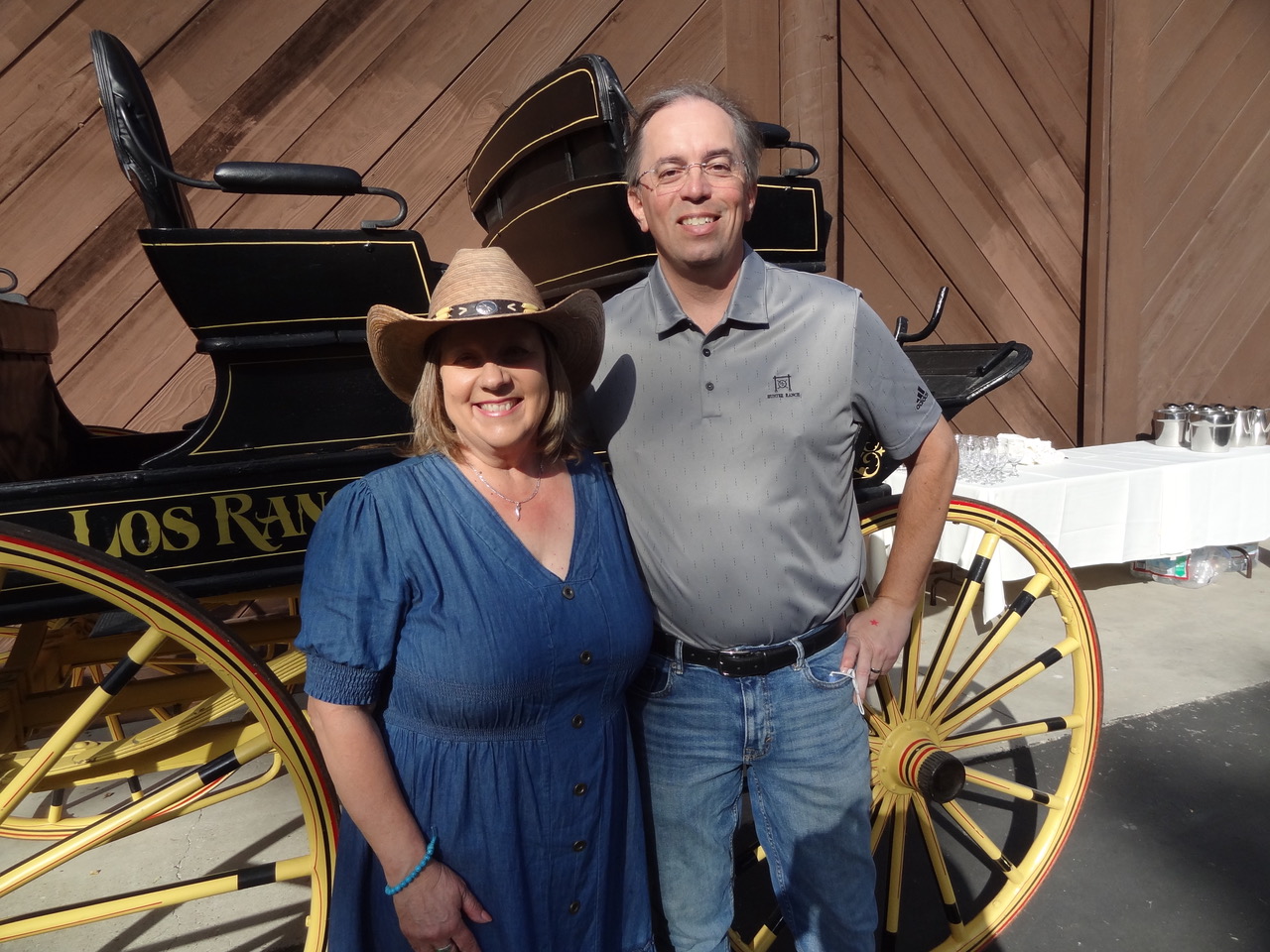 As I drove up to the Santa Barbara Carriage and Western Art Museum, there was a trick roping expert twirling her rope and ready to entertain all the Montessori Center School parents, there to fundraise for their kids. That would be toddlers 18 months up through sixth grade.
It had been two years since they could gather for this event. The theme was "A Night in the Old West," which led to line dancing, margaritas, tri tip, and a room full of "cowboys and cowgirls" who had dusted off their hats and boots and were ready for whiskey tasting, photo ops alongside a stagecoach, and music by Jake Detar.
Head of School Melanie Jacobs thanked everyone for their participation. Most of the auction items were made by the children. One example was the mirror done by the Navy Door group. Each child earned and created traditional Latino paper flowers. These flowers go beyond craft and represent pieces of folk-art dating back hundreds of years. Artisans used paper-crafting to elicit joy, especially when getting flowers were hard to find. The mirror offers an opportunity for self-reflection and love.
Another favorite item was the sign at school reserved for the auction winner. You can pick up your child any time with a place to park. You could also bid to go to New Orleans or Tahoe. The guy who's so great at getting the bids up is Geoff Green, who is CEO of the SBCC Foundation. He generously volunteers his time to many nonprofits and keeps you smiling while you donate. Dozens need to be thanked, especially co-chairs Kathy Kelley and Morgan McDonald,andall the kids and room reps who made such beautiful pieces. Director of Communications & Marketing Lisa Lavora-De Beule steered me around (pun intended). Yee-haw!
Montessori Center School is located at 401 North Fairview Avenue #1 in Goleta. The phone number is (805) 683-9383 x 106.
You might also be interested in...