Setting Sail with Commodore Andra Escola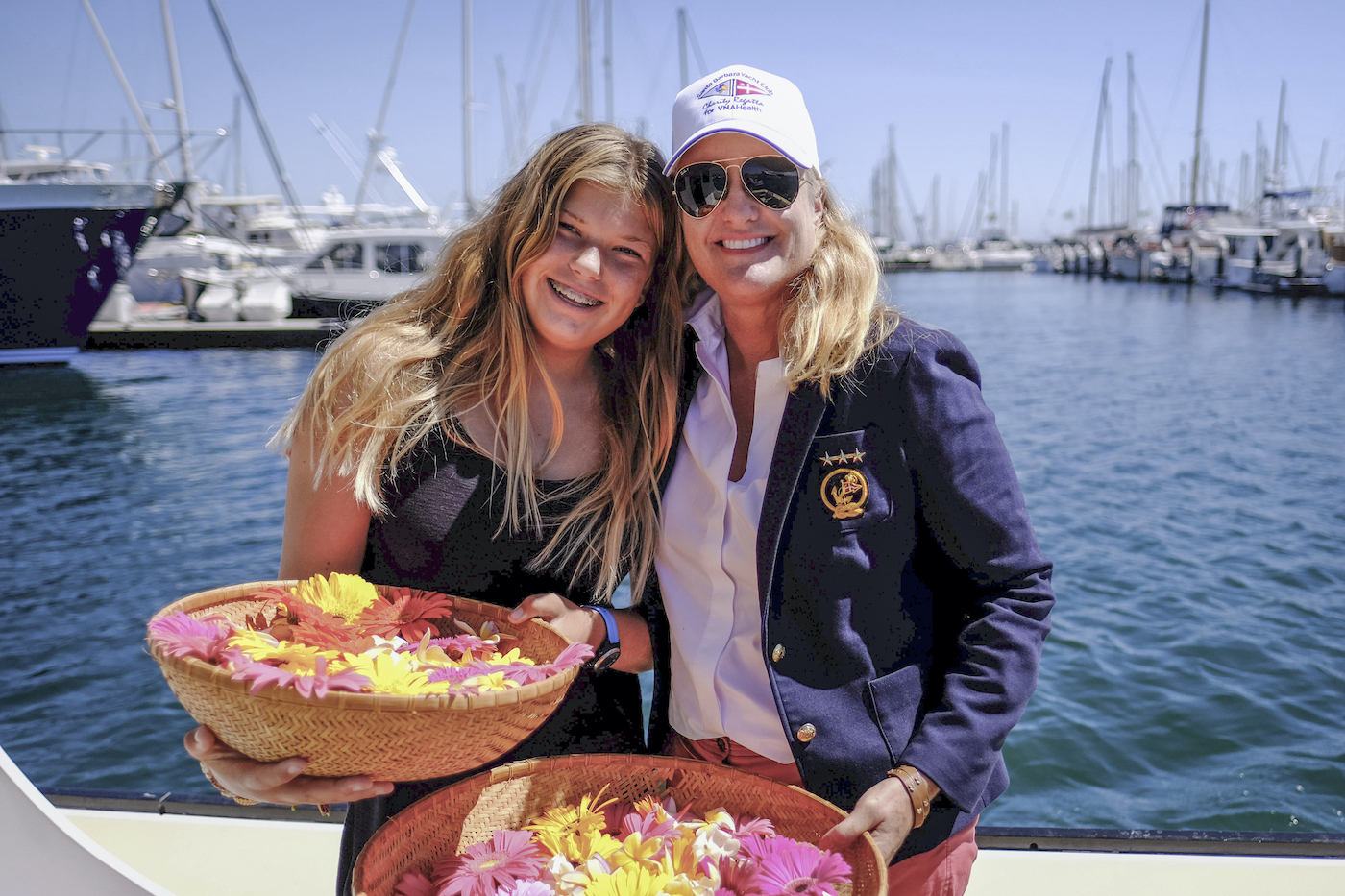 As the third female and a second-generation Santa Barbara Yacht Club (SBYC) Commodore, Andra Escola led the club renovations that started last year and were completed this April for its 150th anniversary. Escola held the position in 2021, following Joanne Gordon (2015) and Francie Lufkin (2013), the only females of the 149 commodores in the club's history. She is currently a Jr. Staff Commodore and board member and will be honored at the annual Commodore Ball. 
No stranger to the seas and sailing competitions, Escola has been sailing and racing since age 10, starting with the Santa Barbara Sea Shell Association, where kids made and sailed their own boats. A third-generation Santa Barbarian, her grandparents immigrated to Santa Barbara from Italy. Her dad, Ed Marini, joined the SBYC in 1978, and was a SBYC Commodore in 1993. As the family continued to sail and purchase different boats, Escola raced in high school, unphased as the only girl with four boys on her team. 
When asked about being a female sailor and leading as commodore, she smiled with positivity and shared, "The oceans and seas do not know the gender, the economic status, race, or ethnicity of the sailor! It's about one's ability and teamwork; on the water we are all equal."
In addition to her passion for all things sailing, Escola works in the hospitality industry, with 27 years as the Senior Meetings and Events Manager at the Four Seasons Resort The Biltmore. She holds a BA in Communications from San Diego State University, and with her husband has a 13-year-old daughter Taylor, who has taken on sailing in her own right.
Here is our interview:
Q. How did you start sailing?
A. I have sailed competitively for over 30 years. At age 10, I started with the local organization called Sea Shells, and progressed to the Santa Barbara Youth Sailing Foundation. My family wanted to start a family sport, so the plan was for us to get involved in sailing, and we all took to it really well. My father joined the SBYC in 1978. The boats we had were a Dragon, and a Ranger 33. We spent a lot of time cruising to the Channel Islands and racing.
In high school, I started more competitive racing with J/24s; it was four men and myself as the only female on the boat. Back then in the 1980s you did not get school credit for this sport, but we still participated because we loved it. I started racing up and down the coast with Brian Zimmerman in out-of-town races.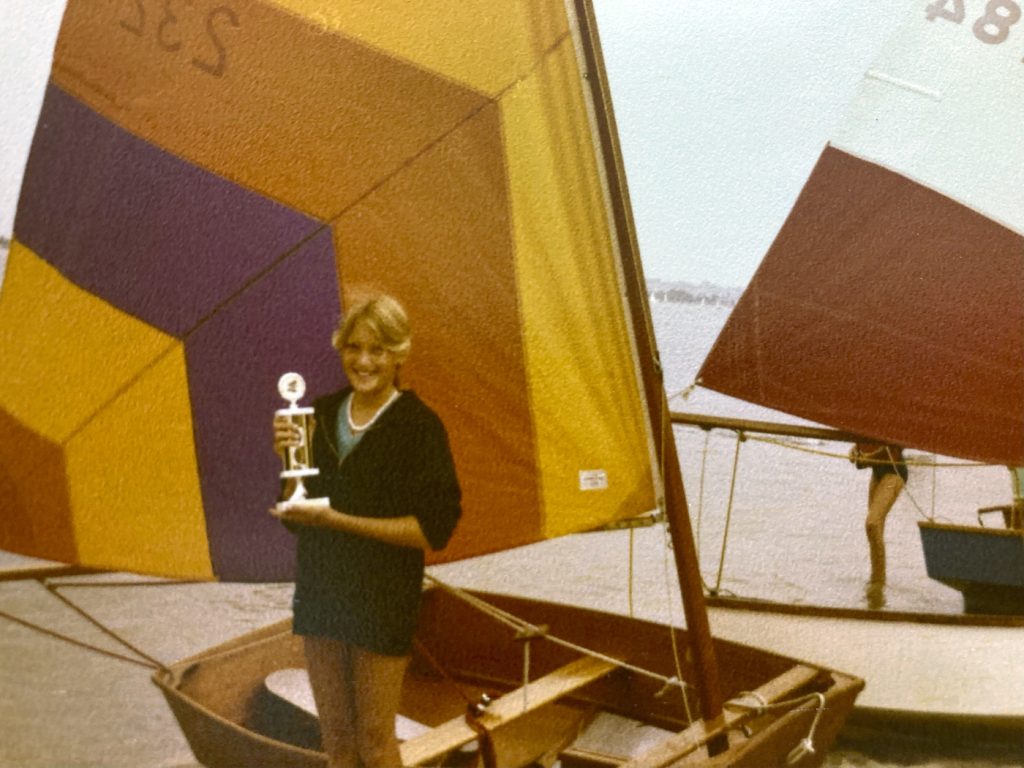 I was asked to be the Santa Barbara Youth Sailing Foundation Director during my summers off in college. I would come home each summer and teach. I mixed a bit of adventure sailing with racing. Now the program is year-round and is recognized as a high school sport. The kids in the Santa Barbara Youth Sailing Foundation are in the top of their class competing around the U.S. and in the top tiers of competitors.
In 1990, I joined the SBYC. I have a 13-year-old daughter who loves sailing. My family and I own a 1988 Duffy 35, a Down East power boat. We purchased the boat three years ago from Sitka, Alaska… it was a major fixer upper. We spent two years fixing up the boat with the final renovation taking place in Ensenada during the pandemic.
What does sailing give that other sports do not?
You can look at sailing in a couple of different ways, like how peaceful it is to be powered by just the wind. And on the competition level, there is nothing like it, because you can't see how far ahead you are until you get there, and other challenges you pull together as a team. There is the PHRF (Performance Handicap Racing Fleet), which is timed and has handicaps, and I personally like One-Design racing where all boats are virtually identical or similar in design.
I enjoy the different levels of sailing, and being a member of the SBYC, where it's about being a sailor, having a love of sailing, and being on the water; it's not a social club. I enjoy how diverse the club is, and the unique characters that the members are. The club goal is to break even financially at the end of the year, so it's affordable.
Tell us about being Commodore.
As Senior Staff Commodore, you are the CEO of the club, and as Junior Staff Commodore you are the advisor. When I was Commodore in 2021, one of the big projects that we approved and moved forward with was the remodel of the Yacht Club, which included the upper and lower floors. This was a monumental project that we wanted to finalize prior to the 150th celebration this year. The committee was made up of Bob Young, Bill Guilfoyle, Joanne Gordon, Steve Hicks, Jeff Berkus, Robin Donaldson, Rich Nahas, and myself. With the major remodel taking place, we also realized that a Capital Asset Plan/Reserve Study is absolutely necessary to keep the Club in Bristol condition. We started July 5, 2021, and finished April 1, 2022. We funded the renovations with private donations from our club members, and we are very lucky to have the generosity of our members. Our current membership is approximately 750. There is a two-year wait list to be a member, likely due in part to the lockdown when people wanted to live their best life and be outside and on the water.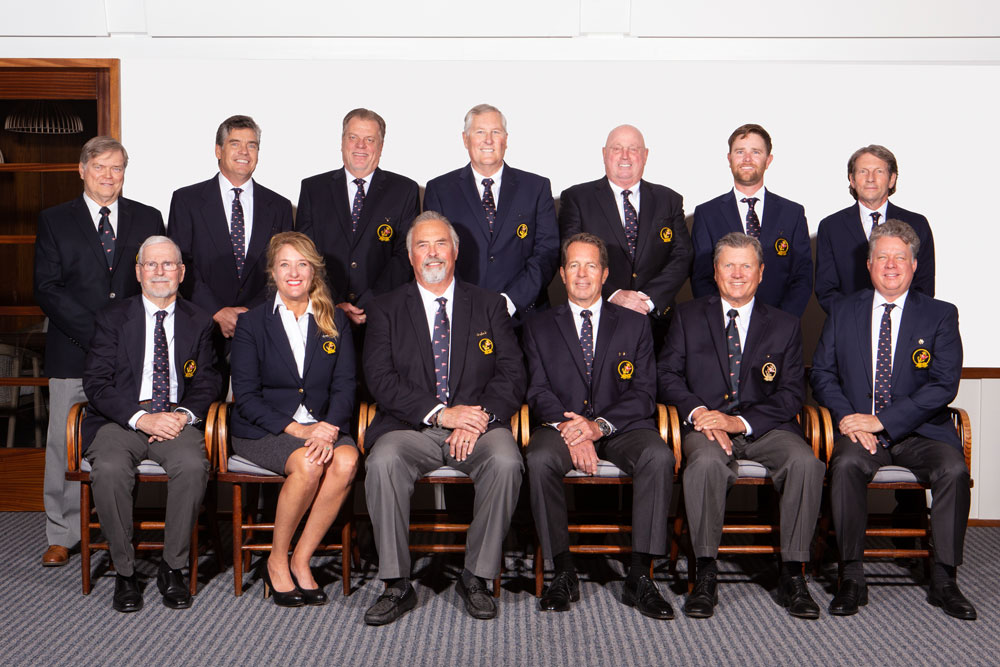 What about diversity in sailing?
The Southern California Yachting Association has a big push for diversity in sailing. Last year as Commodore, I was involved in that discussion. We do need more female sailors out there. One of our female SBYC members is famous sailing photographer
Sharon Green of Ultimate Sailing, who just had a documentary film presented at the Santa Barbara International Film Festival last month.
I'm the only female SBYC Board Member at this time. My daughter Taylor is 13, and when I was her age, I would look at the SBYC wall of all the Commodores going back to 1872. It's a tradition at all yacht clubs to have all their Commodores on display. It was the early 1980s and my girlfriends would say to me, someday you're going to be on that wall. Now I am on that wall; it's really cool! My dad was a SBYC Commodore in 1993, and for me to follow in his steps last year was an honor. My daughter hears it all the time that she will be a Commodore, and if that happens – it will be a triple legacy, from my dad to me and then my daughter.
Any advice for women in sailing?
Women are considered equals on the water. This is an amazing sport that you can start at age five. I have been lucky to sail three generations with my daughter and father on a boat. My dad is still sailing, and he is 82. I have been lucky to have been a female sailor growing up and holding my own. There is nothing better than being on the water and looking back at our beautiful city. If you have never been to the Channel Islands… put it on your list!
You might also be interested in...