American Son Impresses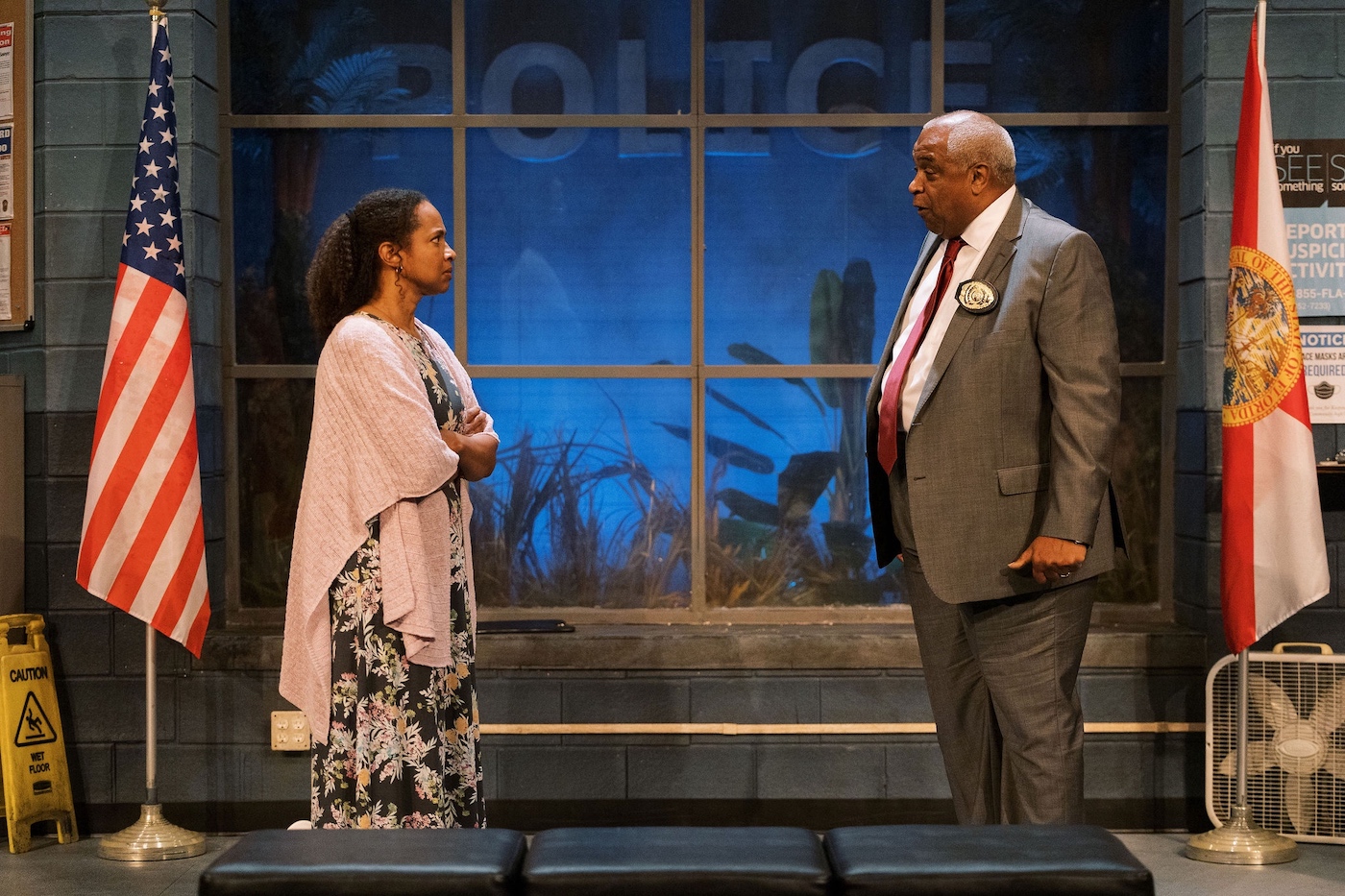 Racial dynamics are at the forefront of the Ensemble Theatre Company's latest New Vic show American Son. The nail-biting drama, directed by Jonathan Fox, takes place at a Miami, Florida, police station where, in the middle of the night, the parents of an African American teenager anxiously await news of their son, who may have been picked up by the police.
"We have been eager to finally bring this compelling and important new play to our stage since the production was halted in 2020," says Jonathan, artistic director. "The questions it raises about race in today's America are even more vital and urgent than two years ago, and the playwright and former prosecutor, Christopher Demos-Brown, has been working with us to incorporate events of the past two years."
The production, which was adapted as a feature film on Netflix, boasts a stellar cast with Tracey A. Leigh, a psychology professor, as the mother with Jamison Jones as her recently separated FBI agent husband, Alex Morris as a no-nonsense career police officer, and Toby Tropper as a younger member of the police unit with bold career ambitions. With scenic design by Charlie Corcoran and lighting by Michael Rathbun, the suspenseful and riveting work is definitely one to watch. It runs through April 24.
You might also be interested in...