Fighting Back Santa Maria Valley (FBSMV)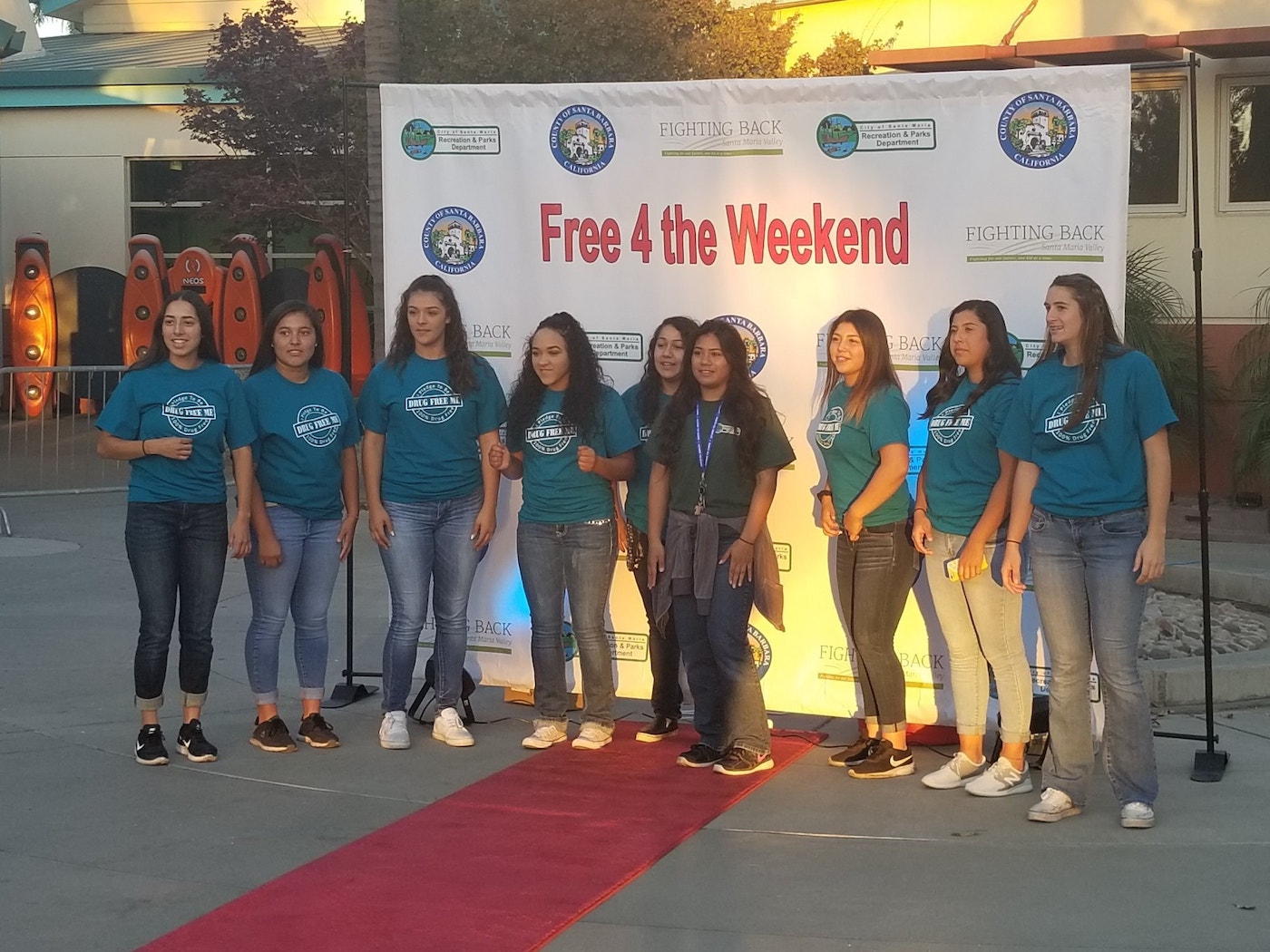 Fighting Back Santa Maria Valley (FBSMV) does some very important and impactful work. Since its founding in 2003 as a response to the methamphetamine epidemic in the Valley, the nonprofit has taken a proactive approach to the issues, creating programs that focus on protecting kids not only from drugs and other substance abuse but also from gangs and other negative influences.
Its Check-Connect-Respect program tackles truancy and encourages students at 23 elementary schools to complete their education. Fighting Back combats violence by offering conflict mediation in four high schools using the effective Restorative Approach, and youngsters also benefit from peer-to-peer support to tackle tough issues that might otherwise seem intractable. And the organization comes from an optimistic angle of looking beyond blame and instead work on creating solutions with a three-pronged approach of reduction, resilience, and restoration.
The thing is, all of that good work takes place in the Santa Maria Valley, located more than 60 miles away from Montecito, and pretty much any of those problems aren't going to directly impact people on the South Coast.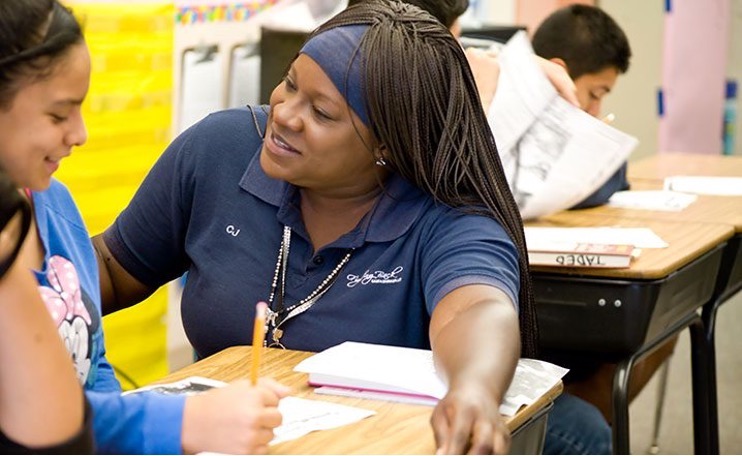 So why should you care about kids who are having problems up in Santa Maria? Because of raging inequity right here in our own county, which overall, ranks second only to Los Angeles as having the highest poverty rates in California, according to the Public Policy Institute of California.
"In Santa Barbara County, we have one of the wealthiest parts of the country juxtaposed next to some very poor areas," said Edwin Weaver, Fighting Back Santa Maria Valley's executive director. "We don't have the second highest poverty rate because of Montecito. We have it because of Santa Maria and Guadalupe and Cuyama. When we think about equity, we must not only think globally but also in our backyard."
Issues of inequity are all over the nonprofit sector, too. The Santa Barbara Foundation's 2021 "The State of Nonprofits in Santa Barbara County" research showed that South County nonprofits have more than $32,000 per capita, while South County's figure is a paltry $1,244 per person.
"My hope is at some point there will be an awakening, and people will have a vision that's a little bit bigger than what's right in front of them, and think of ourselves as a county, people who are connected," Weaver said. "We are your neighbors. We provide lots of the labor for your community. We clean your houses. We build your buildings. We pick your vegetables. We work really, really hard in Santa Maria. But the spending just isn't the same."
Just as with FBSMV's hands-on work lifting kids up to combat the conditions that foster crime and drug abuse, the point isn't to make anyone feel guilty or pressured, Weaver said.
"What is going on in Santa Barbara is amazing. I don't want to take money away from there. But I would like to think it's possible we can raise something close to the same here in Santa Maria."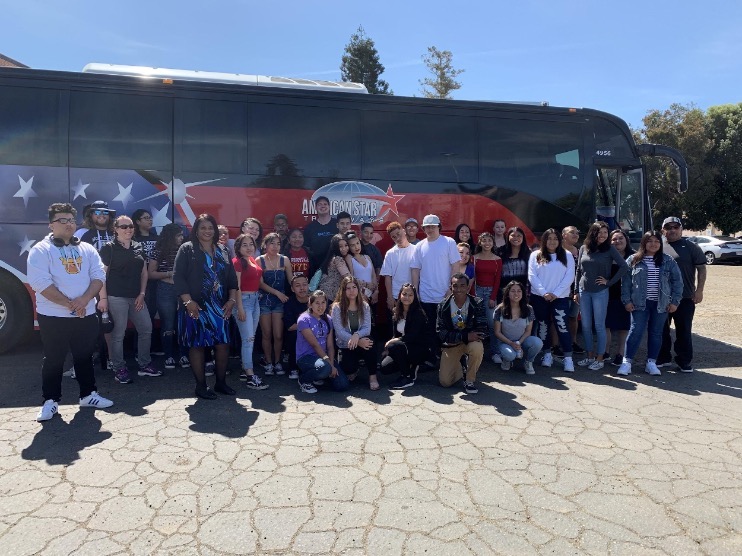 One place to start might be FBSMV's sports program called A Team for Every Child, which helps children participate in athletics. The concept was to reverse the toxic stress kids can suffer when exposed to prolonged problems such as caregiver neglect, substance abuse, violence, or emotional abuse. The organization received $50,000 in a one-time prevention and mitigation grant to give kids sports scholarships covering fees and equipment.
"There are a lot of sports in the Valley, but often families can't afford it, or they don't understand how it works to get the kids involved," Weaver explained, adding that referrals lead to a direct response. "My staff goes to the home and interviews the family to see what kind of activities they might be interested in, and then helps them sign up, because oftentimes the parents might not even read or write, and we pay the fees and whatever else they need. For the swim team, that might be a swimsuit, some goggles, and a swim cap and even towels."
FBSMV is also arranging training sessions for coaches, including partnering with Play Like a Champion to bring L.A. Rams psychologist Carrie Hastings for an April 23 clinic about a whole-person approach to addressing adverse childhood experiences among the team members. "Many of the coaches have no training in child development or how to help troubled kids develop healthy mindsets," Weaver said.
But the funding ends in June and finding additional sources will allow the new program to become permanent. "Every dollar that comes in is going straight out to the kids, to create access to activities and let them be able to participate on a team," Weaver said. "That's a pretty good investment of resources."
Keeping the program going doesn't take donations with a lot of zeros on the end of the amount. Even $50 can get a kid on a team, Weaver said. But in truth, the executive director said, it's not even about cold cash at this moment, at least not from South County. It's more about creating connection and compassion across the full breadth of the county and taking a bite out of the inequity issue.
"I'm just hoping somebody will be interested enough to have a conversation, shoot me an email, give me a call and find out more about what we are doing. We'd love to get some relationships going. That would be a victory."
Fighting Back Santa Maria Valley
Edwin Weaver, Executive Director
www.fbsmv.com
(805) 346-1774
You might also be interested in...