Ministry of Culture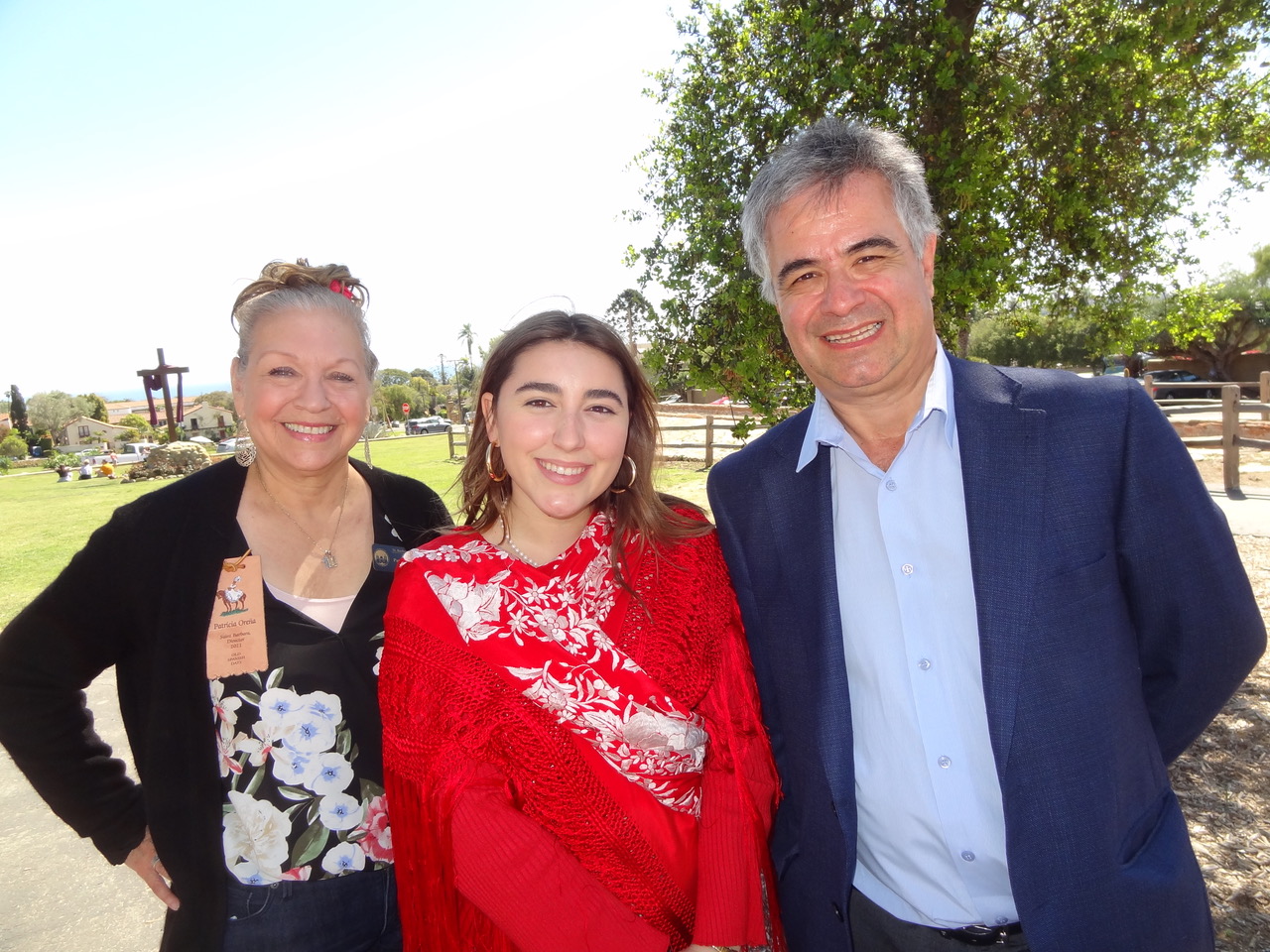 Spain's Ministry of Culture department paid a visit to Santa Barbara recently headed up by the Counsel General of Spain Juan Carlos Sanchez Alonso. They were here by the Mission steps along with our Fiesta Spirit Ysabella Yturralde and a tapas truck with loads of Spanish ham.
Spirit Ysabella just returned from Jerez, Spain. The 10-day culture tour was given to her by the Ministry of Culture. "I took flamenco lessons every day, visited many different venues to watch flamenco, and I loved it and the people," she told me. I lived there for seven years with my family and Ysabella loved it as much as we did. We couldn't dance like she can, but we had a horse and all the costumes. Great memories! Ysabella has the distinction of being one of the few ladies to be both Junior and Senior Spirit. She said when she was five, she saw a señorita in a white dress dancing in La Cumbre Plaza and she told her mom that's what she wanted to do. Ysabella had a TV interview talking about her trip and then it was time to sample the tapas.
You might also be interested in...