It's Magic!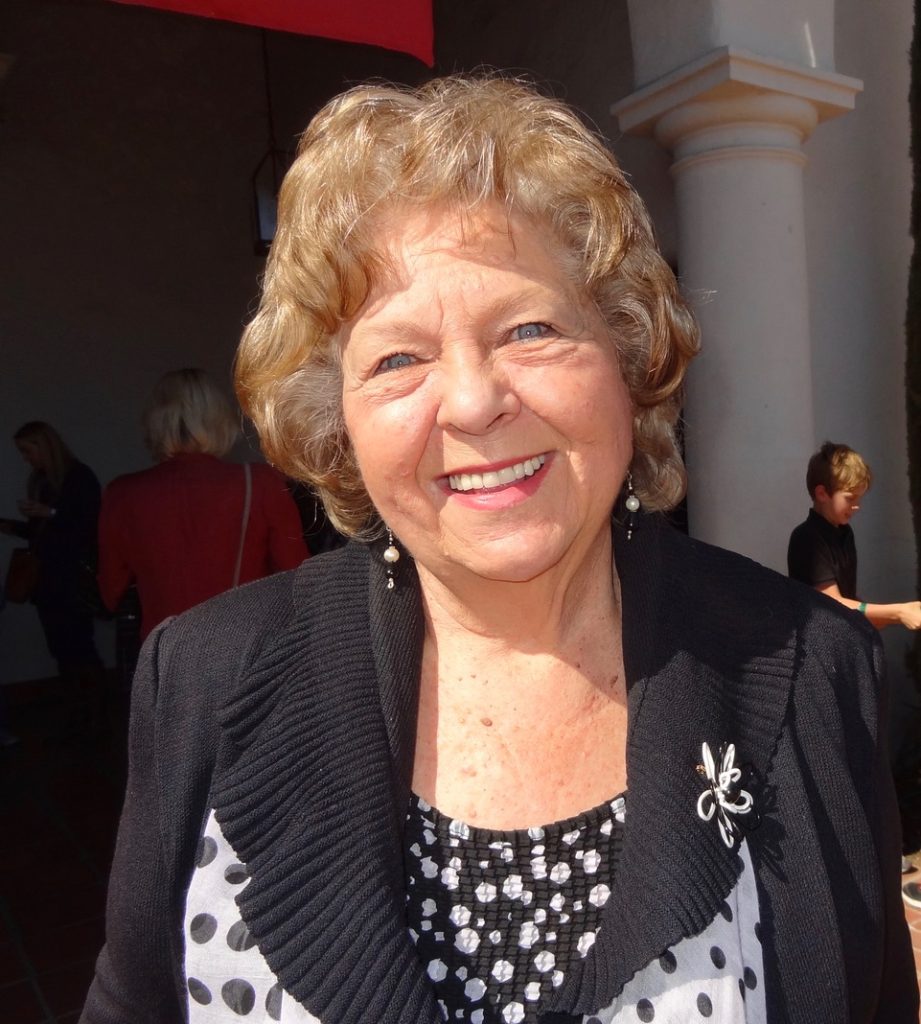 Who doesn't like magicians and their tricks? The Lobero Theatre was recently filled with curious kids and their parents waiting for the curtain to rise to reveal the curiosities of six magicians. They didn't disappoint – what with sawing people in two, cutting ropes that wouldn't stay cut, tearing up paper that wouldn't stay torn, and pulling out six birds one at a time from some mysterious place inside the magician's suit. These were top illusionists direct from Hollywood's Magic Castle, Las Vegas, and exotic showrooms around the world. Producers were Terry Hill and Milt Larsen. It's billed as America's longest running magic revue and it comes to Santa Barbara once a year.
Milt Larsen and his wife, Arlene, have lived in town for many years, commuting to the Magic Castle in Hollywood. Milt is going on 90 years old and is still going strong. He is an American actor, writer, performer, lyricist, magician, entrepreneur, speaker, and the creator of the Magic Castle, a private club for magicians and enthusiasts. Milt and his brother Bill Larsen Jr. were both in television, growing up in a family of magicians. Their father William was a defense attorney and a performing magician. Their mom Geraldine was a pioneer children's entertainer called The Magic Lady.
In 1936, the parents began publishing Genii, The Conjurors' Magazine, which is still in publication. The Larsen brothers' dad died in 1953, but he always dreamed of a place for magicians to gather and swap trade secrets. Milt had a chance to lease a French Chateau mansion in Hollywood and turn it into a club. His brother Bill was a producer for the Danny Kaye Show and helped promote the magic club. They started with 50 members in 1963 and now have 5,000 internationally.
Among many credits, Milt was a writer for the Ralph Edwards audience participation TV show Truth or Consequences starring Bob Barker. He met his wife, Arlene, at that time. She was a professional costume designer and still to this day can create incredible costumes. Milt worked with The Sherman Brothers throughout the years who wrote songs like "Chitty Chitty Bang Bang," "It's a Small, Small World," and my favorite "Supercalifragilisticexpialidocious" – garnering them two Academy Awards.
Richard Sherman and Milt wrote a one-man stage play about United States President Harry S. Truman starring James Whitmore. They did many satirical songs like "The Palin for President Polka" and "The Fracking Song." Some of you may remember the musical they wrote called Pazzazz! It was the first musical production to go on stage at the multimillion-dollar restoration of the Granada. And the list of credits goes on for several pages.
Why not take a little trip south to see "the most unusual private club in the world," The Magic Castle? Only members and their guests are allowed entrance, though courtesy invitations can be obtained. During an evening there are numerous magic shows, historic displays, and a full-service dining room with numerous bars. And there is a strict dress code. Many celebrities have performed at the Magic Castle including Orson Welles, Johnny Carson, Steve Martin, and Neil Patrick Harris.
The Larsons are trying to open a Magic Castle Club here in Santa Barbara, across from the Bird Refuge but are having permit trouble. Keep your eyes open for the opening.
For information email zamagic@aol.com and Arlene will call you back.
You might also be interested in...