Casa Dorinda Broadens Its Luxe Offerings With the New Bliss Expansion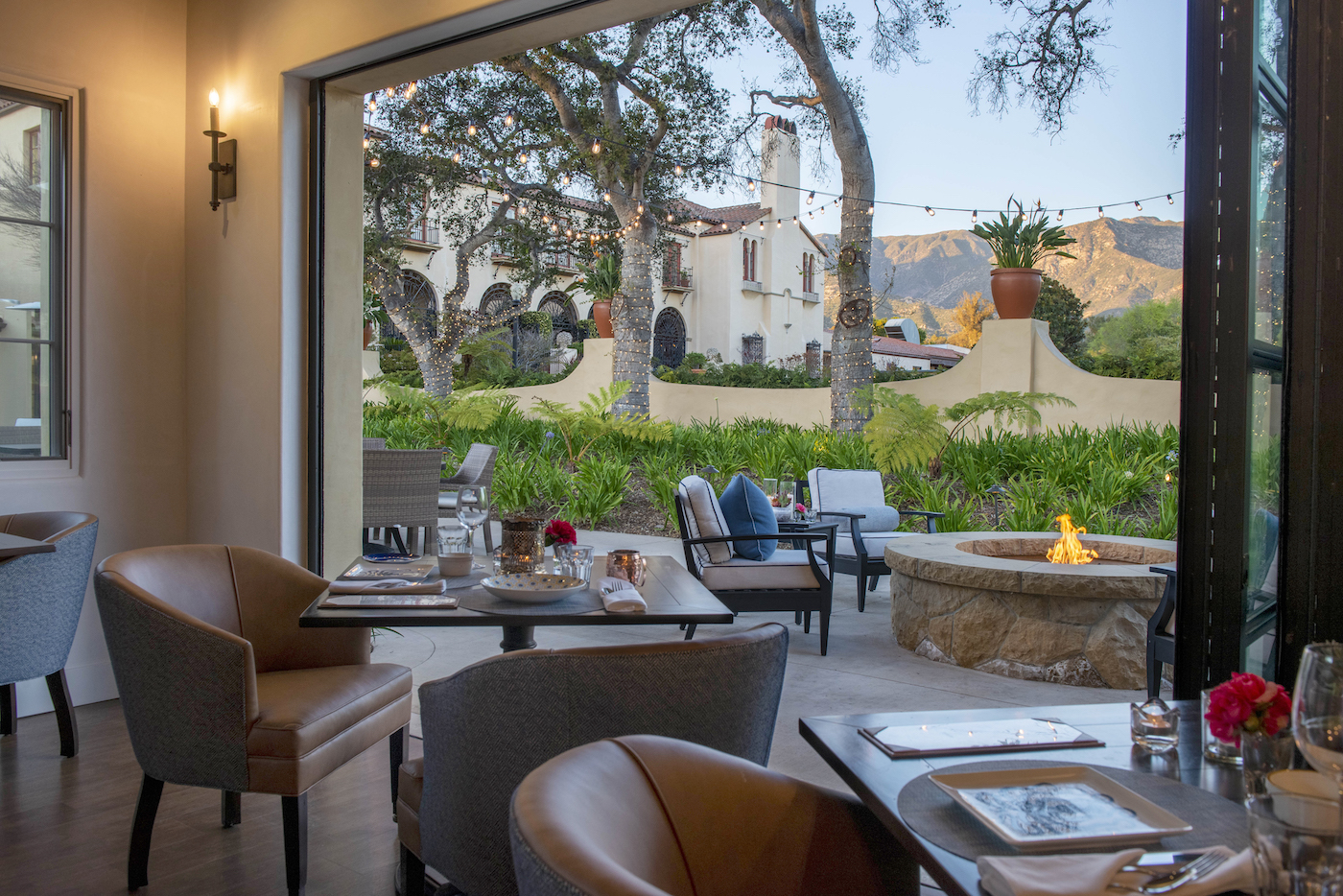 Tourists, newcomers, and longtime residents – we all love Montecito. Over the years, we have enjoyed watching our small town develop and grow while staying true to its Spanish revival sensibilities and dedication to community. Today, the latest in local renovation comes in the form of the Bliss Expansion at Casa Dorinda.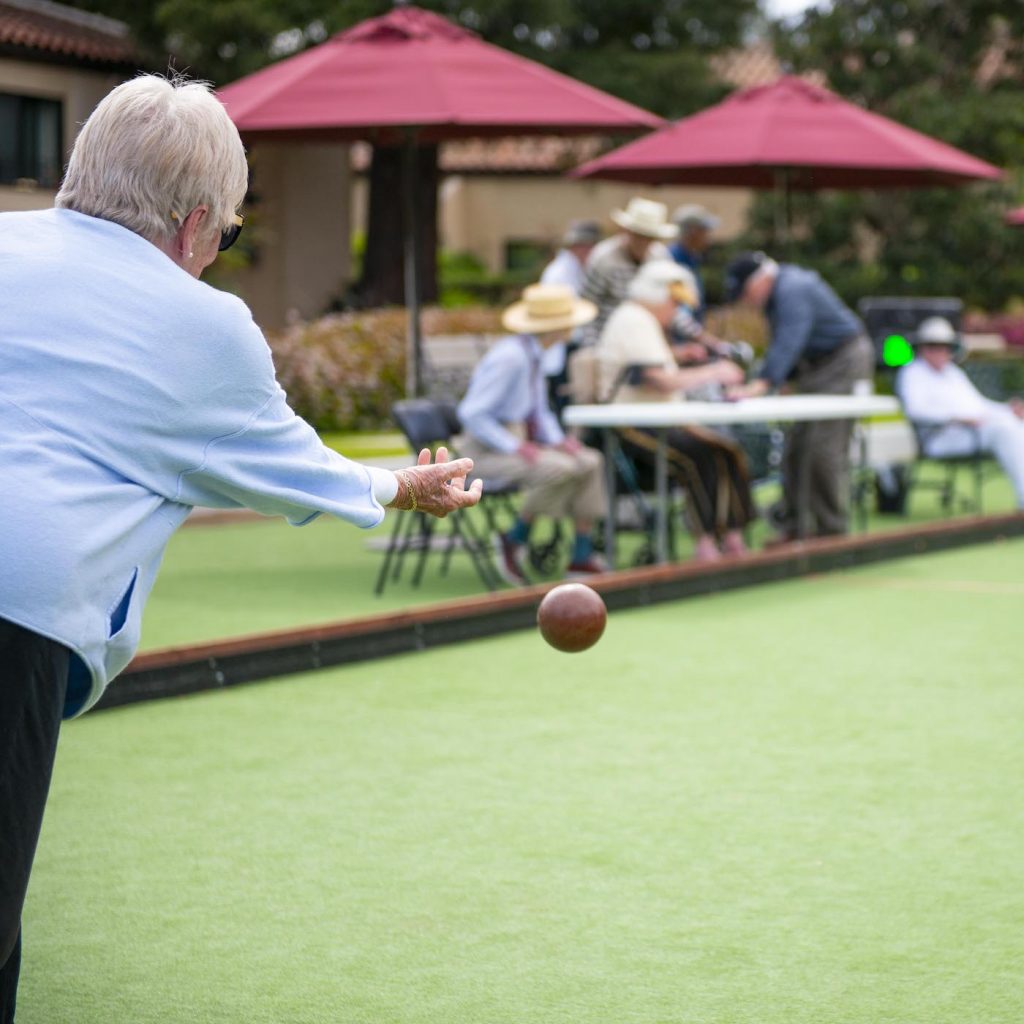 Established in 1918, Casa Dorinda was the pet project of Ms. Anna Dorinda Bliss. Ever-busy, Ms. Dorinda Bliss was not only known for being a world-class hostess – entertaining a sophisticated pantheon of guests on the Dorinda Bliss estate including King Albert and Queen Elizabeth of Belgium – but also a titan of philanthropic and cultural efforts. Her contributions can be seen everywhere from the floors of the American Museum of Natural History to the paths of local favorite, the Santa Barbara Botanic Garden. Of course, Ms. Dorinda Bliss' lasting contribution nests itself in the inviting community of Casa Dorinda, which opened its doors as a retirement campus in 1975.
For 47 years, Casa Dorinda has provided the highest quality of retirement care to their community of residents, a quality that Executive Director Brian McCague attributes to forward thinking. A constant desire to improve and upgrade has inspired Casa's most recent endeavor: The Bliss Expansion.
Originally incubated over 10 years ago, the Bliss Expansion represents an ambitious renovation that has added new luxury living space, more options for dining and entertainment, and state-of-the-art medical care on the Casa Dorinda estate. But between the demands of the project and our local challenges from the last few years, it has been no small matter finishing this renovation. Sizeable breaks have punctuated construction on the Bliss Expansion, some interruptions unplanned, such as the evacuations in response to the Thomas Fire and the mudslides, and some interruptions as a consideration for residents. The Casa Dorinda team made a tremendous effort to minimize the effect of construction on residents' daily life. This meant limiting construction crew hours, as well as keeping noise pollution to a minimum. It was a process that required both patience and first-rate organization. But in November of 2021, the Casa Dorinda team finally got to see their undertaking realized, and for the last five months, residents of Casa Dorinda have been enjoying all that the Bliss Expansion has to offer.
Building on Bliss
A prospective resident of Casa Dorinda can expect a variety of comfortable living spaces, courtesy of the recent renovations. Residents moving into independent living apartments will enjoy peaceful views of the gardens, ocean, and the Oak Woodland Preserve. Those interested in free-standing accommodation may be interested in a cottage or villa, which offer seclusion as well as a variety of amenities – from attached garages to fully outfitted kitchens. But if you're not in the mood to cook, you can trust Scott Schonzeit to take care of you.
Scott Schonzeit started as the Director of Dining Services at Casa Dorinda in 2013, where he has spent the intermediate years dedicated to clean food that meets the sophistication of the residents. As Schonzeit points out: "Baby boomers have traveled all around the world. They're the ones who brought international cuisine to America."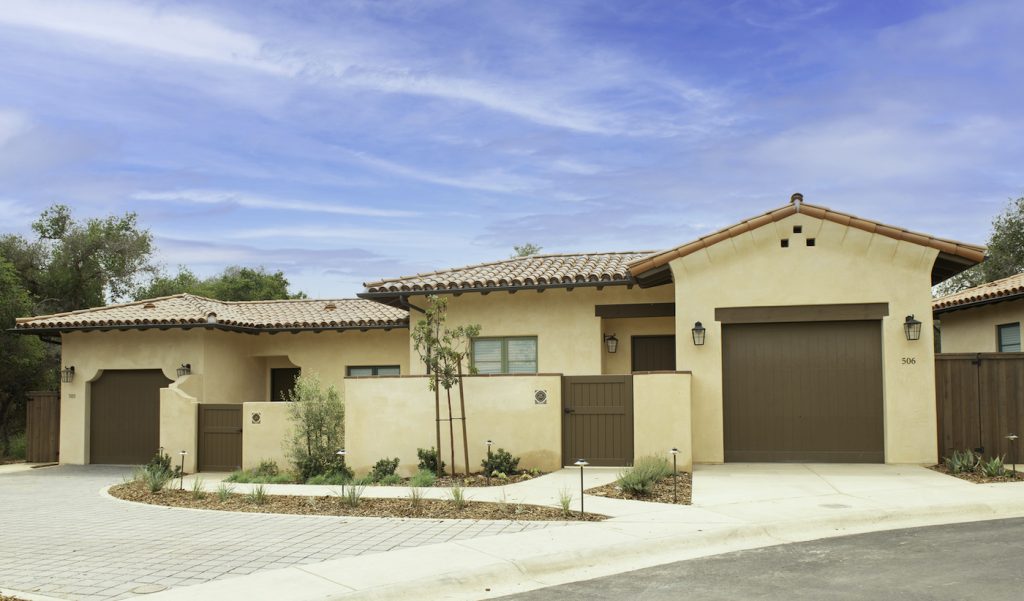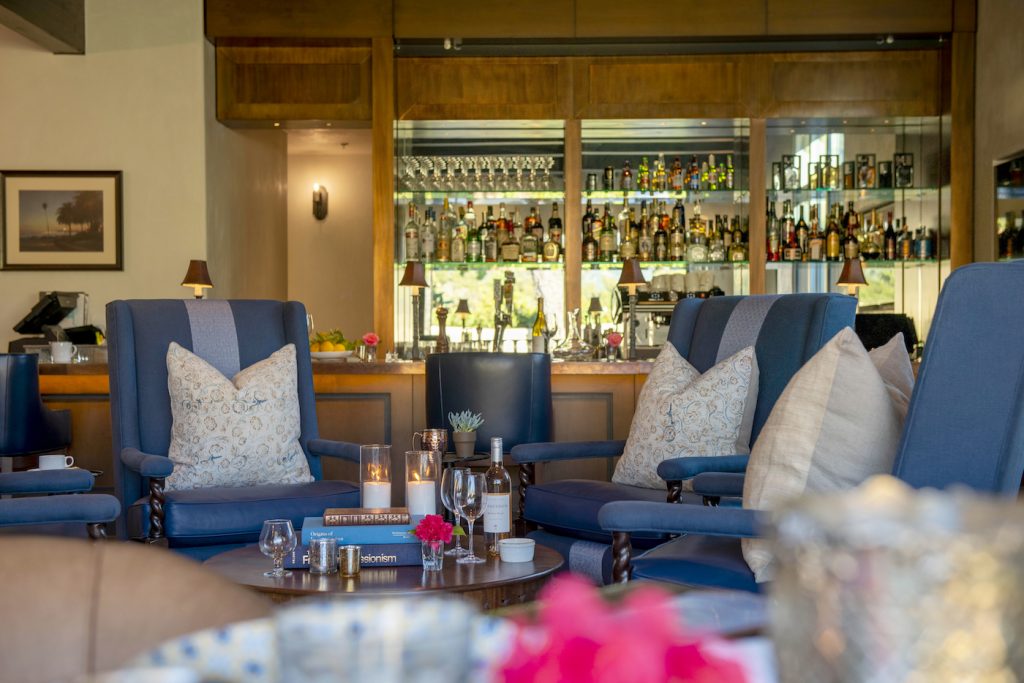 While Casa Dorinda has been celebrated for its elegant dining room, the Bliss Expansion has expanded its services with The Grill – a fun, new dining space that offers residents a more casual option. With a full bar and extended hours, The Grill was designed to be a place where residents could dress up as much or as little as they wanted, spending the afternoon watching the game while enjoying some snacks. As such, The Grill has quickly become a favorite among residents, who enjoy the big city feel of the open kitchen design and the warm atmosphere. In fact, all of Casa Dorinda shares this inviting, family-style community in more ways than one.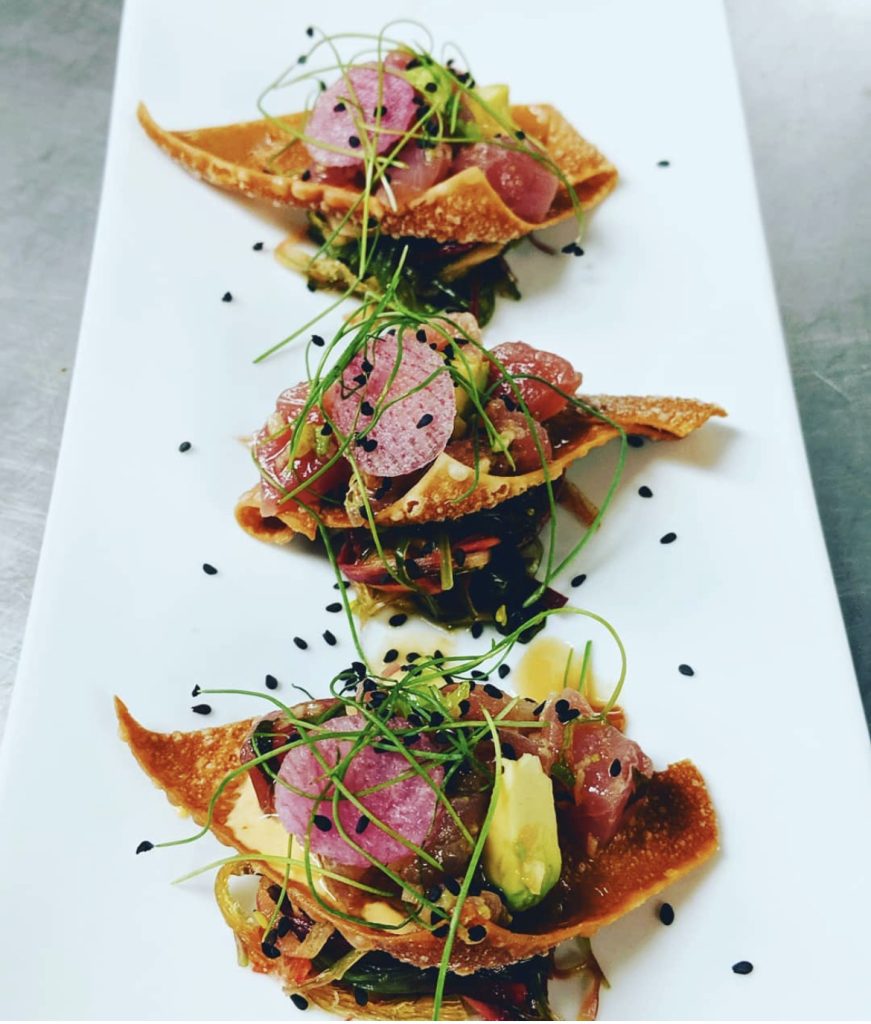 According to Executive Director Brian McCague, Casa Dorinda feels so much like a family because everyone, staff and residents, are familiar with each other. McCague revealed that many staff members have been a part of the Casa team for 20 or 30 years, with the longest employed staff member celebrating over 35 years. Likewise, many residents are second-generation, meaning they decided to move in after seeing how happy their parents were at Casa Dorinda. It's an environment where everyone on the estate is invested in the institution of Casa Dorinda, somewhere residents can feel comfortable and happy. And a quick look around will tell you that there are two ingredients in the Casa Dorinda special sauce: plenty of activities and good company.
"It feels like I've gone full circle," says resident Barbara Hadley. "I was 17 with all my friends on the Scripps campus, and now we're 80 on the Casa campus."
In fact, many residents describe moving into Casa Dorinda like going to college. Originally, some feel nervous about finding like-minded people, perhaps even concerned with what Santa Barbara will be like if they moved from out of town. But just like college, Casa Dorinda has intellectual enrichment in the form of their cultural lectures, a range of sports, fitness classes, and competitive activities, an opportunity to step out of your comfort zone with new skills through trips to the ceramic or painting studio, a strong connection with the local community, and a cohort of interesting, active people. In essence, the reason Casa Dorinda is truly a retirement community is because it offers so many opportunities to meet people and be a part of the Casa culture.
"It's easy to make friends here," says resident Bob Nicholas. Between the variety of fundraisers, games, and cultural events, every new resident has the opportunity to integrate, making Casa Dorinda the first choice for people not only in the state but from all over the country. It is a testament to the Casa team's high quality of thought and care that many residents cite Casa Dorinda as the only retirement community they would have seriously considered moving to, and this makes sense. Because it isn't just a place for the grandkids to visit, but it's the next chapter for social, engaging people. And the new renovations from the Bliss Expansion have only enriched the stimulating environment.  
Resident Profiles: 
Kay and Mark Egan
Marin County transplants Kay and Mark Egan moved to Casa Dorinda in 2017, excited about Santa Barbara not only because this town has no shortage of activities, but also because it is usually 10 degrees warmer than their previous home. They take advantage of the year-round good weather to hike with their dog, explore Santa Barbara's cultural scene, and enjoy Casa Dorinda's outdoor space for a variety of games. High on the list of competitive fun include bocce, bridge, and dominos – Mark's own contribution to the Casa lifestyle. When he's not organizing the weekly domino game, Mark and Kay can be found enjoying lunch at The Grill or possibly telling their kids to postpone their visit until next week. After all, there's so much to do at Casa! But if you ask Mark and Kay, that's the best thing: "We have East Coast children and West Coast children – they don't have to worry about us. And that's a big deal."
Barbara Hadley
If you're looking for a tour guide of Casa Dorinda, there is no better person than Barbara Hadley. Not only is Barbara a second-generation resident (her mother lived at Casa for 20 years), she has also served as the Residents' Representative to the board of directors, was elected Residents' Council President, and worked on the Bliss Expansion. Some of her favorite activities include excursions into the surrounding hills of Santa Barbara for a hike and spending an afternoon on the Casa Dorinda bocce courts. But if she challenges you to a game, watch out – Barbara is the reigning champ
Bob Nicholas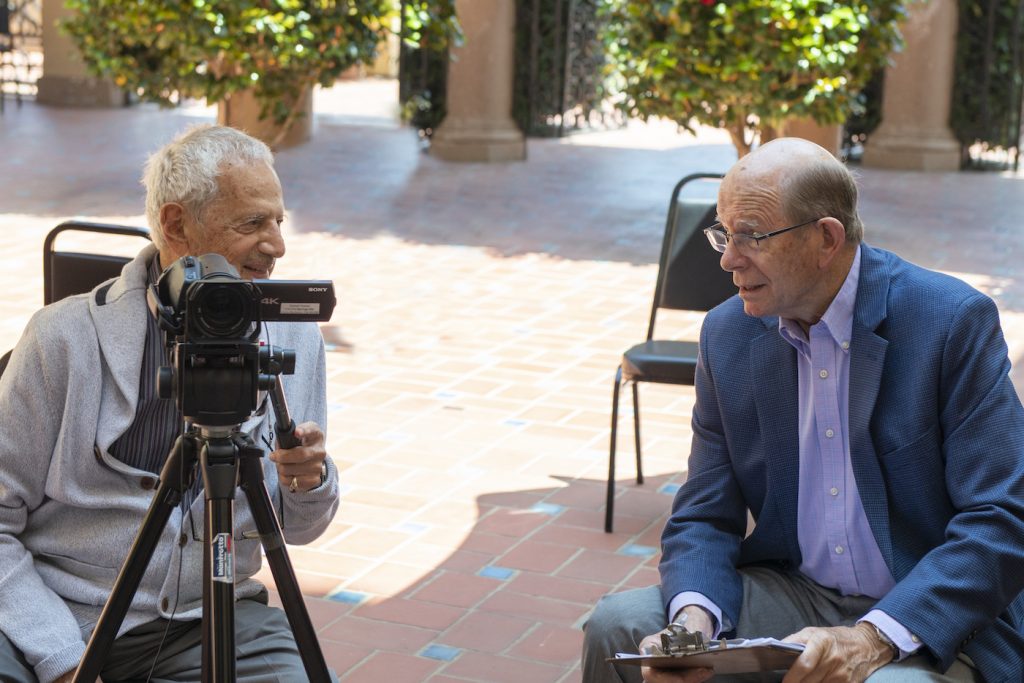 What you'll notice immediately upon speaking to Casa Dorinda residents is what a talented group of people they are. Bob Nicholas is no exception. A polyglot, novelist, and choir master, Bob is right at home in Casa Dorinda. He can be found organizing his 10-strong singing group – this month they are practicing old classics such as "Oh, Susannah" and "She'll Be Coming 'Round the Mountain" – or nurturing a human-centric foray into journalism with the Meet Your Neighbor project. The brainchild of Bob Nicholas and friend Bob Yamin, Meet Your Neighbor is an interview project that focuses on sharing resident stories from Casa Dorinda. The interviews are crafted by Bob and Bob, or the two Bobs as they're known, and broadcast on Casa Dorinda's private channel for all residents to enjoy. And it's no wonder that Bob's interest in journalism led him here; he cites the strong sense of community as Casa Dorinda's defining feature and explains that his ideal night would be spent having dinner with his lovely wife, Carol, and two other couples, where Bob says the conversations would sparkle
You might also be interested in...