What Dreams May Come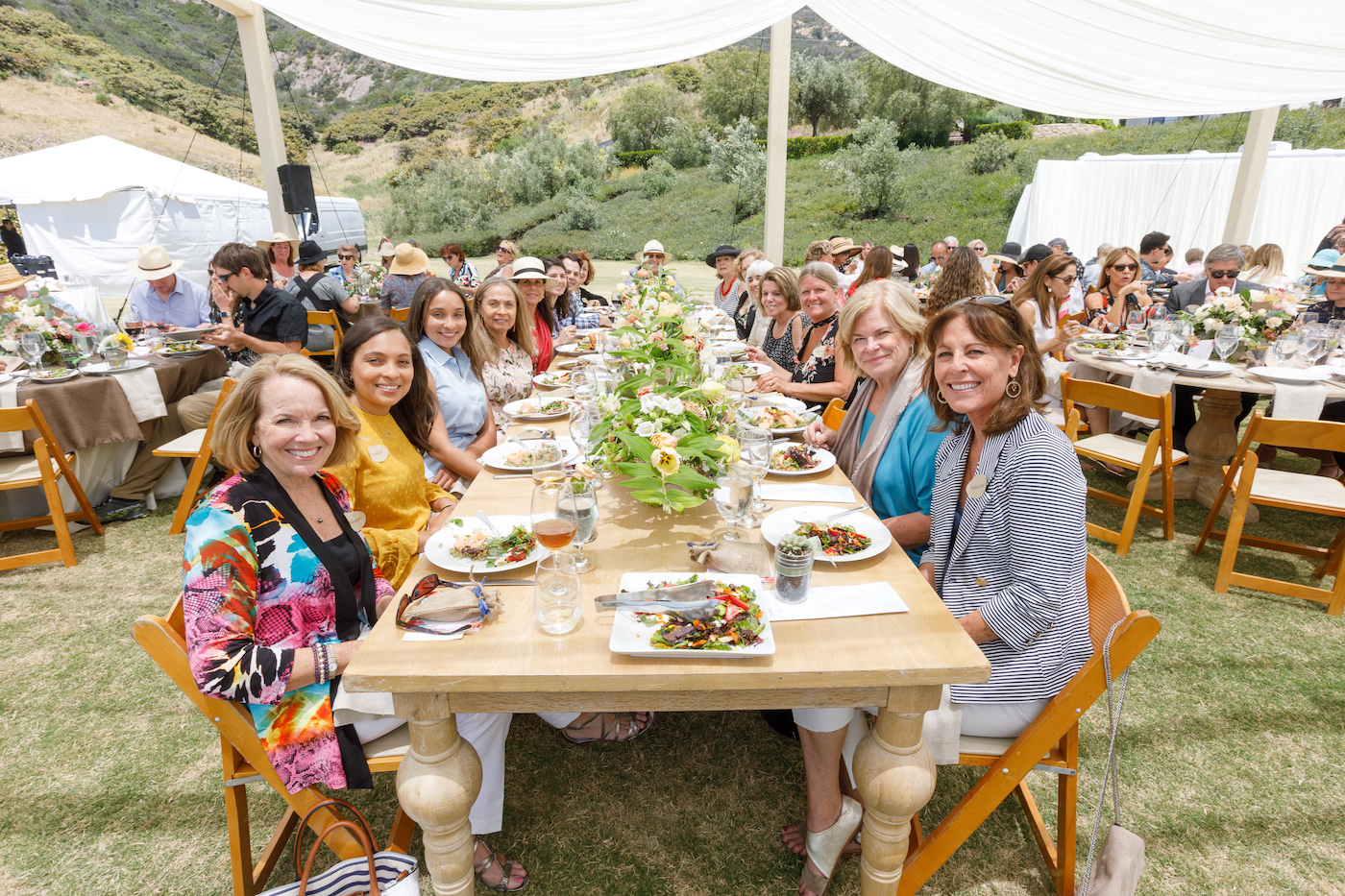 In the quarter-century since its founding, Dream Foundation, the only national dream-granting organization serving terminally-ill adults, has provided end-of-life Dreams for more than 32,000 terminally-ill adults across the country. Based in Santa Barbara, the organization serves as something of a counterpart to the well-known Make-a-Wish Foundation – the Phoenix-founded nonprofit that for 40 years has granted wishes for children ages two to 18 who have been diagnosed with a critical illness – in recognition that adults, too, deserve to find inspiration, comfort, and/or closure through getting to experience a final Dream. 
"That mission really resonated with me," explained Kisa Heyer, Dream Foundation's CEO. "I have experienced terminal illness in my own family, and I firmly believe that having a dream granted at that time is not just a luxury for people. It should be something that everyone is able to achieve at the end of their life."
Dreams can be as simple as being provided basic needs items to relieve financial stress, an activity that creates happy memories, a travel experience that somehow got postponed in perpetuity, or even meeting a personal hero — virtually any request for a non-medical form of end-of-life compassionate care is possible. Dream recipients need only be at least 18 years old, have a life expectancy of 12 months or less, and lack the resources to achieve their Dreams on their own.
It's hard to overstate the impact the granting of an end-of-life request may have on the recipient. In fact, a full 80 percent of recipients reported a greater sense of well-being after receiving a Dream in an independent study run in conjunction with the American Psychiatric Association. But the effect ripples beyond the actual terminally-ill recipient, because while the organization only officially grants dreams for terminally-ill adults, in truth Dream Foundation actually impacts plenty of kids, too, even if it's not their specific wish being granted.
"What many people don't realize is that one out of three of our applicants have children living in the household, so the Dreams we provide are often really for the entire family," Heyer said. "Many of the requests we receive are intended to create memories, particularly designed for the children. It's the adult who has the terminal disease, but usually it's also about their entire family and community experiencing the moment and the celebration to have closure."
Indeed, Heyer said, many of the foundation's Dream requests involve creating an opportunity for reuniting with families who might be scattered around the country to facilitate a bedside reunion and a final goodbye.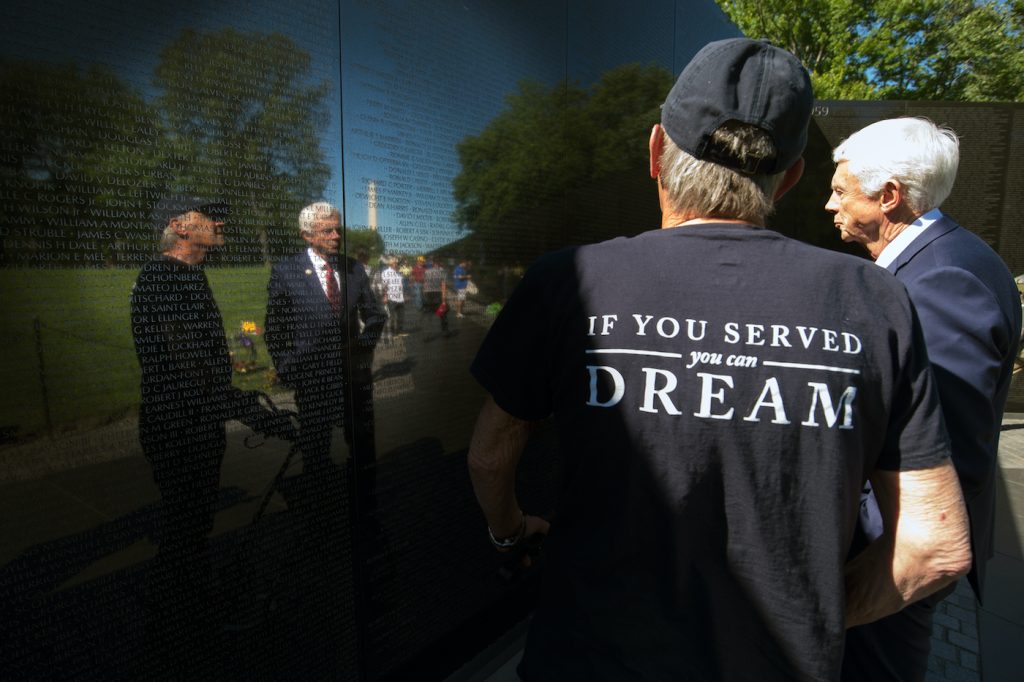 "When you think about everybody involved, it's just massively important and impactful and something that lives on for years. It's not unusual for us to hear a story a decade later where someone will tell us that when they were still a child, we granted a Dream for a parent. The families are just so grateful to have had that moment. They tell us, 'The memories have become part of the historic fabric of our family and lives on within us.'"
Dream Foundation also has an ancillary program that directly addresses the nearly 30 percent of Dream recipients who have young children living at home. Each year, thanks to the generosity of Hasbro and Ty, Inc., the Dream Toy Program reaches hundreds of children who are losing a loved one, by providing a gift box filled with hand-selected toys that are delivered across the country to create some smiles for the young ones at a difficult time.
"It's a special program partly because they're sent to the Dream recipient so they can actually give them to the children in their lives as an unexpected gift," said Heyer, adding that the boxes themselves have been hand painted by local volunteers. "It's a bundle of joy being delivered to someone's home, a chance to take some time away from the business of managing the illness to come back together as a family and play a board game together or play with a kid, when perhaps they're not getting as much attention as they might be. It's really quite heartwarming for us."
Under Heyer's aegis, the nonprofit also created its Dreams for Veterans program, which honors U.S. military veterans' service to the nation by fulfilling their final Dreams, providing a Dream to those who fought in wars ranging from World War II to Iraq and Afghanistan, and every conflict in between, as well as those who served during peacetime, including those individuals on active duty, in the Reserve or National Guard.
"We've always granted veterans' dreams, but it just felt that this particular group really deserved to have their own focus," Heyer explained, noting that the program was able to send an active Army soldier from Southern California, who is suffering from a very aggressive form of ALS, to last month's Super Bowl to see his local team take the NFL's championship. "Often we try to find other veterans to serve as volunteers to deliver the Dreams, which are often something meaningful like providing a new uniform or replacing a lost medal. It's been so rewarding of us."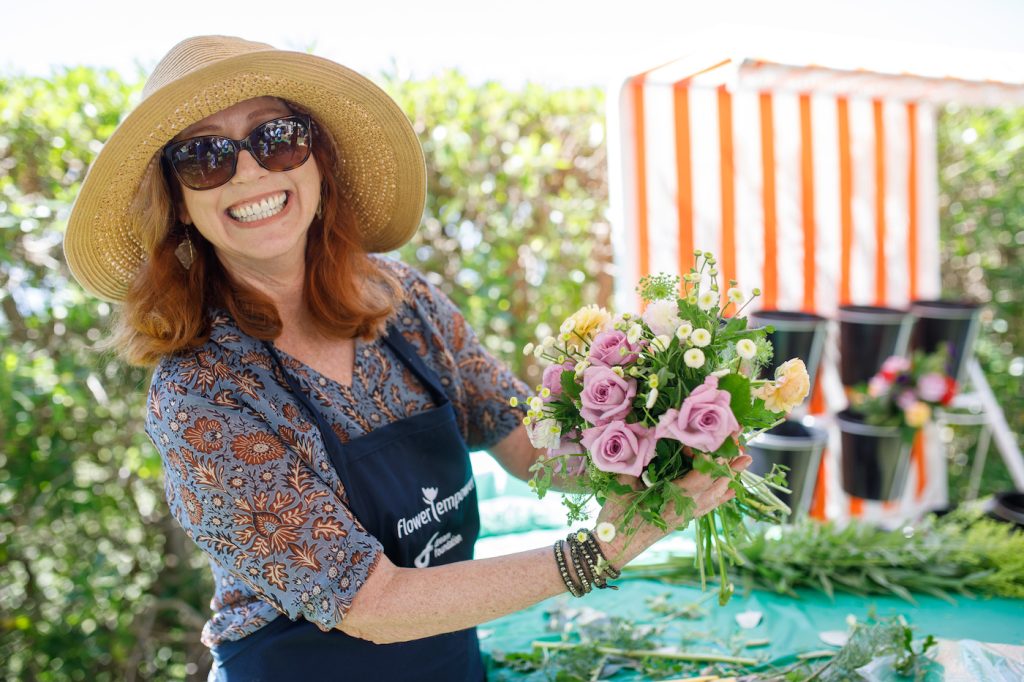 While Dream Foundation does service the entire country, including all 50 states and, recently, in an effort toward greater inclusiveness, residents of Puerto Rico, there is one particular program that's only for the local community.
Flower Empower delivers floral bouquets, fresh-baked cookies, fine chocolates, and handmade cards to people in hospices, cancer centers, and their homes. Volunteers prepare dozens of arrangements using donated flowers, bundle homemade cookies from longtime Flower Empower supporter Robin Himovitz, and artisanal chocolates provided by Chocolats du CaliBressan and cards created by Santa Barbara school children and other groups and individuals. The program, which has served 100,000 deliveries since 1996, expanded exponentially when the pandemic hit to include anyone feeling isolated or in need of cheer, and has brought 25,000 bouquets and orchids to members of the community, including front line and essential workers.
After two years of cancellation because of COVID restrictions, Dream Foundation's Annual Flower Empower Luncheon – which supports the program – returns on Thursday, May 12 with a luncheon program at the Santa Barbara Historical Museum featuring the nonprofit's annual awards, silent and live auctions offering extraordinary experiences and must-have items, plus an opportunity drawing, and bouquet-making workshop.
"We're really excited to be back together in person to share about the outreach and the expansion that's taken place in Flower Empower over the last two years," said Heyer, who perhaps (not coincidentally) joined Dream Foundation after five years serving in various volunteer positions on the Board of Trustees for Ganna Walska Lotusland. Locals also have the opportunity to support Dream Foundation by serving as a volunteer, which is ramping back up to eventually surge past pre-pandemic numbers, and while everyone can contribute funds, in-kind donations or even air miles, help the organization make a Dream come true.
"We work really hard and creatively to ensure that Dream recipients can have as meaningful of an experience as possible," Heyer said. "More resources means we can do more."
Dream Foundation
Susie Willett, Director of Development
1528 Chapala Street, No. 304
www.dreamfoundation.org
(805) 539-2203
You might also be interested in...