Ridley-Tree Cancer Center Brings World-Class Treatment to Our Community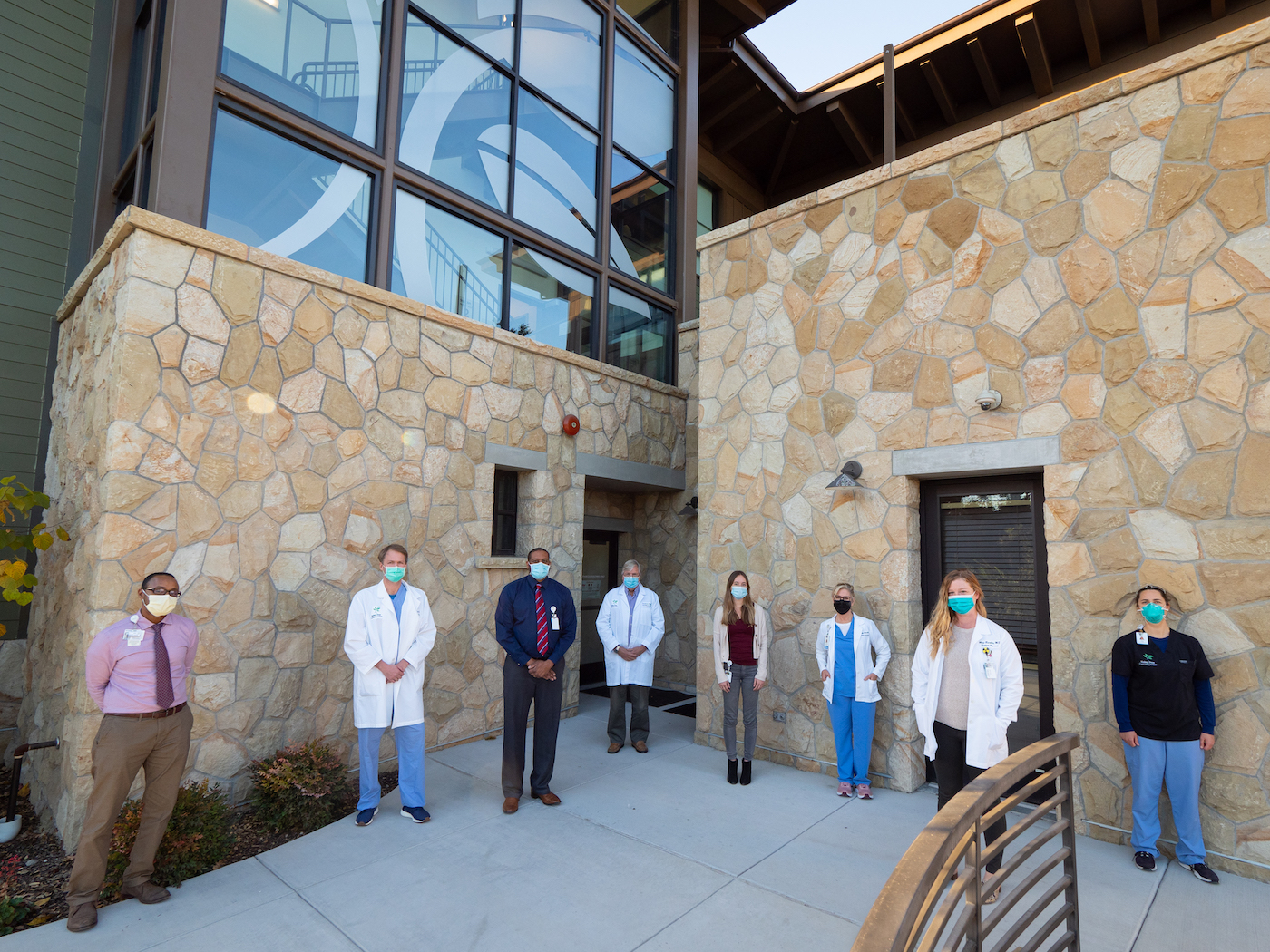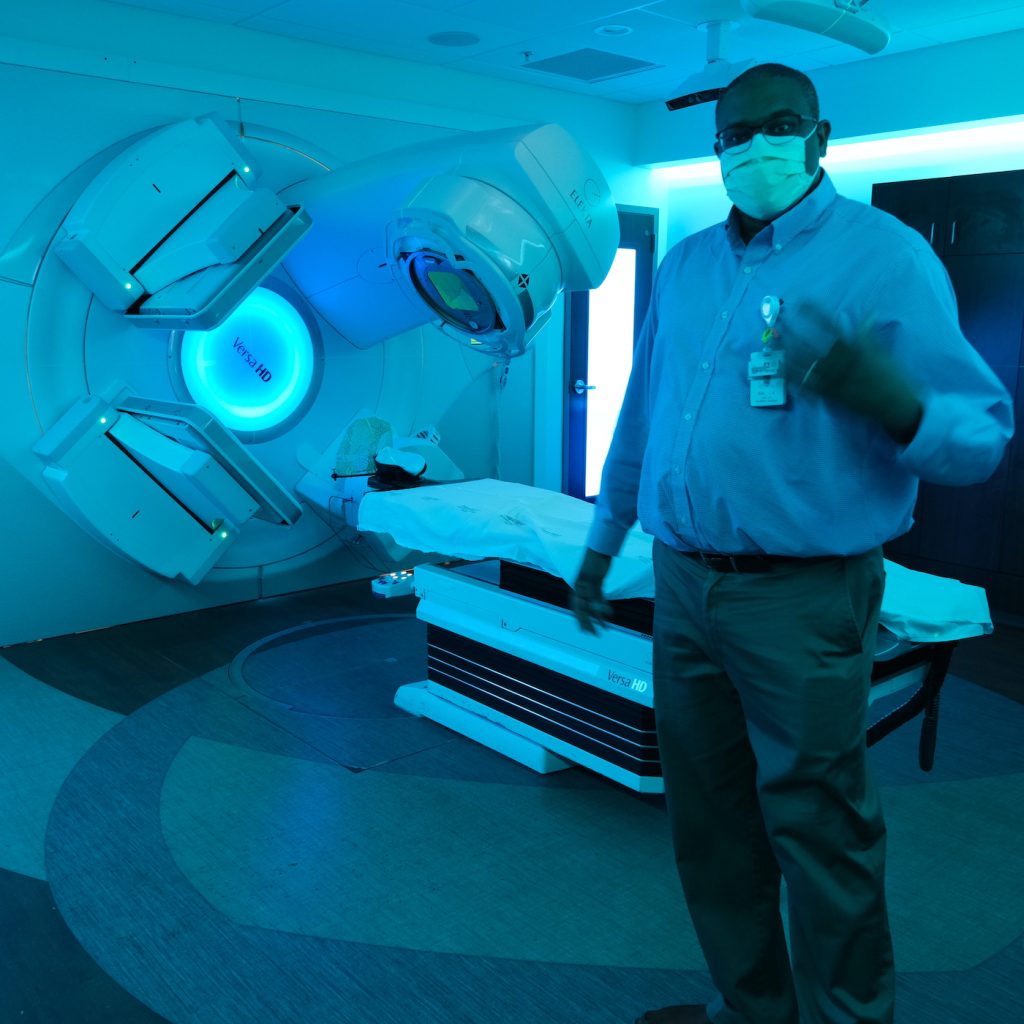 Virtually everyone knows someone who has had, or is being treated for, cancer. This disease has become a prevalent threat in our everyday lives. For those who have been around the treatment process, it can be a scary and challenging time for both the individual and their loved ones. At Ridley-Tree Cancer Center, the entire building and organization has been structured around making this process as painless as possible while utilizing the most cutting-edge treatments and technology available. From the first visit, Patient Navigators are there to take notes and help guide each patient through their treatments, meetings, and feelings. As they are guided, the patient doesn't actually have too far to move. All of the treatments, offices, and facilities are housed in the center, meaning that patients can receive all of their services onsite. State-of-the-art cancer centers like this one are more often located in large cities, but Ridley-Tree Cancer Center is bringing this world-class experience right to Santa Barbara.
Before Ridley-Tree Cancer Center (RTCC) had been built, many of their offices and facilities were spread out, with some even located in the basement. It had long been a dream to combine all of these services into one building, or at least bring their doctors above ground and into rooms with windows. It was in 2012 that the Cancer Center of Santa Barbara joined forces with Sansum Clinic, and out of this merger the Cancer Foundation of Santa Barbara (CFSB) was also formed. Since its inception the CFSB has been instrumental in supporting the Center's programs, technology, and upgrades, and ultimately, helping get the RTCC funded and physically built. The $48 million capital campaign began in 2015 with the building officially opening in September 2017 – named in honor of Lady Leslie Ridley-Tree and her significant contribution to their cause. Many generous donors stepped up in the community to help make this facility a possibility and now five years later, the facility continues to give back to the community countless times over.
All Under One Roof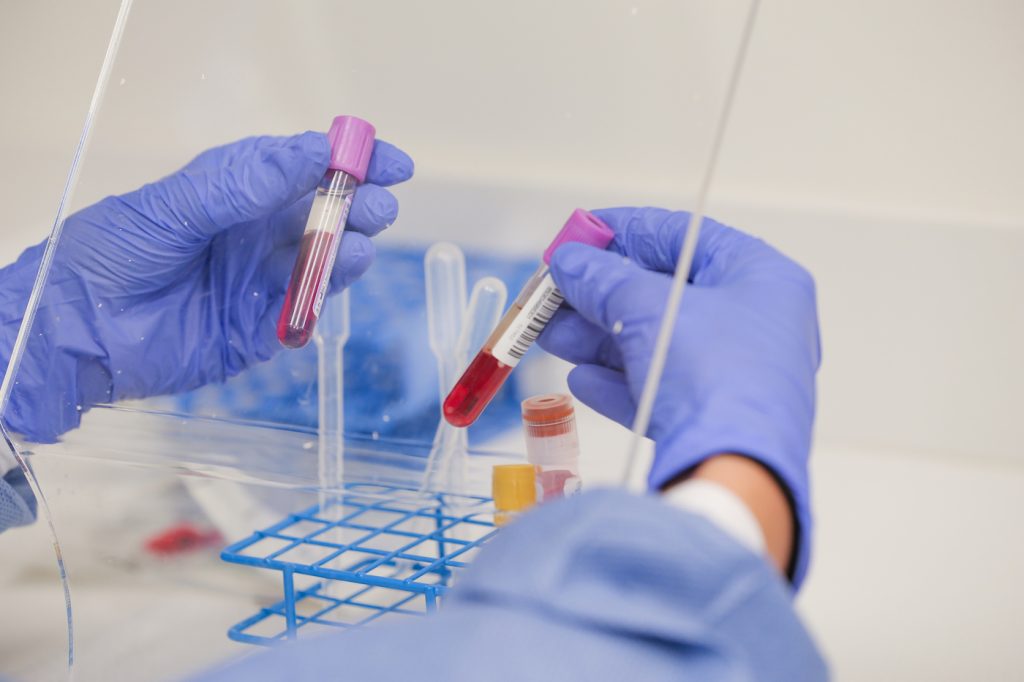 Ridley-Tree Cancer Center houses the three main branches of oncology: medical, radiation, and surgical oncology under one roof, however their facility also has departments for more specialized treatments like nuclear medicine and clinical trials. A patient might be receiving radiation, surgery, medical treatments, or a specific combination of these methods. In the past, and at many other clinics around the country, these services might be spread out between different buildings, or even in separate locations. Moving between these various buildings can take a physical toll on the patient and add undue burden to an already stressful situation. By having all of these services under one roof, patients can reserve their energy for treatments and healing.
When many think of medical oncology, chemotherapy is usually the first process that comes to mind. This is a fundamental part of all cancer centers, however – just as with every aspect of the organization – the RTCC focuses on the patient experience, with the chemotherapy area designed to embrace the Santa Barbara scenery and bring ease to the process. In the room, a line of large reclining chairs sits in front of wide windows, looking out on the trees and surrounding mountains. The chemotherapy bays are split into shared and singular spaces. Many patients are on the same treatment schedule and find camaraderie in a group setting. Single seat bays allow for a more private experience and guests are free to choose which sitting environment they prefer.
Many cancer patients might receive a combination of chemo and radiation. In the previous building, there was an "old" and a "new" radiation machine, whichever one a patient was started on, they would have to stick with it. The center now has two Elekta Versa HD linear accelerators that provide state-of-the-art radiation treatments for any patient going through that process. Entering the radiation department, it is hard to notice the thick walls of concrete that help shield the machinery and it takes around 40 people behind the scenes to make everything work on them.
Radiation can be an unsettling process and an interactive patient experience has been integrated into the program to help assuage any discomfort from the look and whir of the machinery. The patient can select any color that relaxes them as they walk down the hall and into the room. Once laying down in front of the Versa HD, a nature video is projected on the surface above the resting patient, adding a note of calm as they hold still. The machine gimbles and moves to position itself with absolute precision, adjusting itself around the patient so that they don't have to. In fact, an advanced 3D visioning system can detect sub-millimeter movements of the body and will pause the process if the patient has shifted out of position. This ensures that radiation is being applied only where it is supposed to. It's this combination of machines that keep RTCC on the forefront of technology and providing only the best care. Yet, just as with any technology, keeping up to date can be a challenge, with better equipment continually being developed.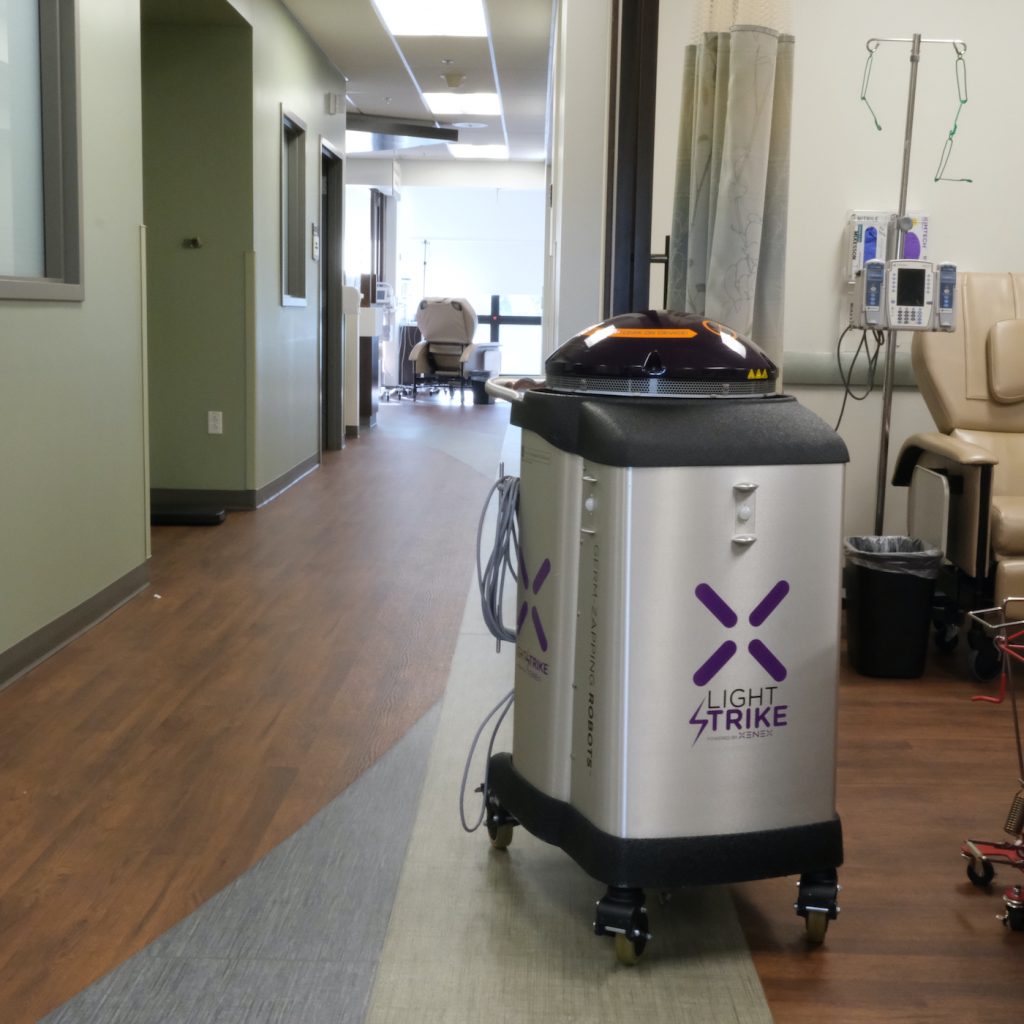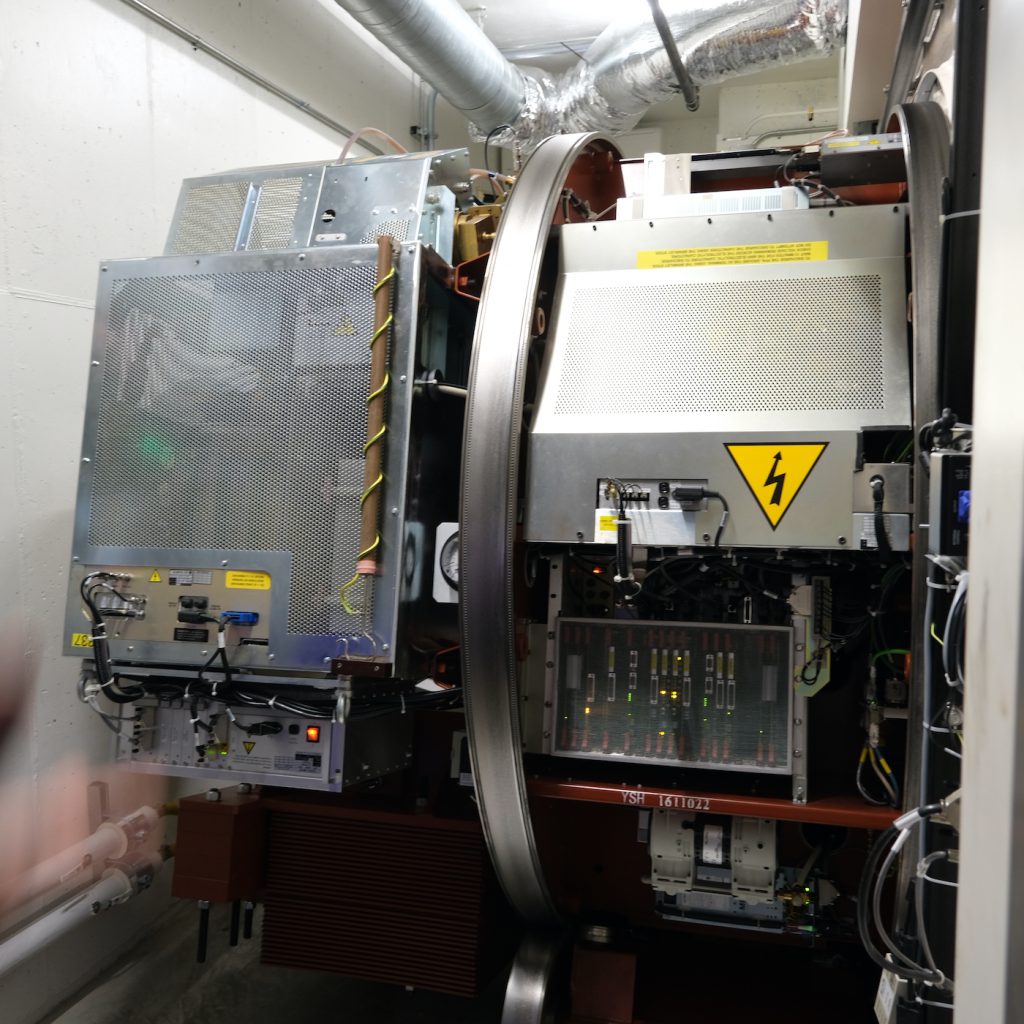 While having these departments integrated into one building helps the patient, there is another underlying benefit from having that many experts under one roof: The proximity of these different specialists allows them to interact and work as a team on each case. One of the standout programs in the facility is the Clinical Research that takes place onsite. The ability to host clinical research trials at a cancer center is not determined by the scale or budget of a facility, but the experts that are found onsite. Candidacy for clinical trials is going to be case specific, but for those who fit a particular trial, they can gain access to cutting edge methods and therapies.
Beyond the more traditional forms of treating cancer, RTCC has several departments in specialized or emerging fields. Breast cancer is the most common form of cancer, affecting 23.1% of their patient population. In response, it has a multidisciplinary breast cancer program with specialists in this specific type of cancer. The Genetic Counseling Program is another emerging field and RTCC's experts can help assess an individual or family's genetics, assessing hereditary cancer risk, and offering medical, lifestyle, and nutritional suggestions.
Bringing Ease to the Experience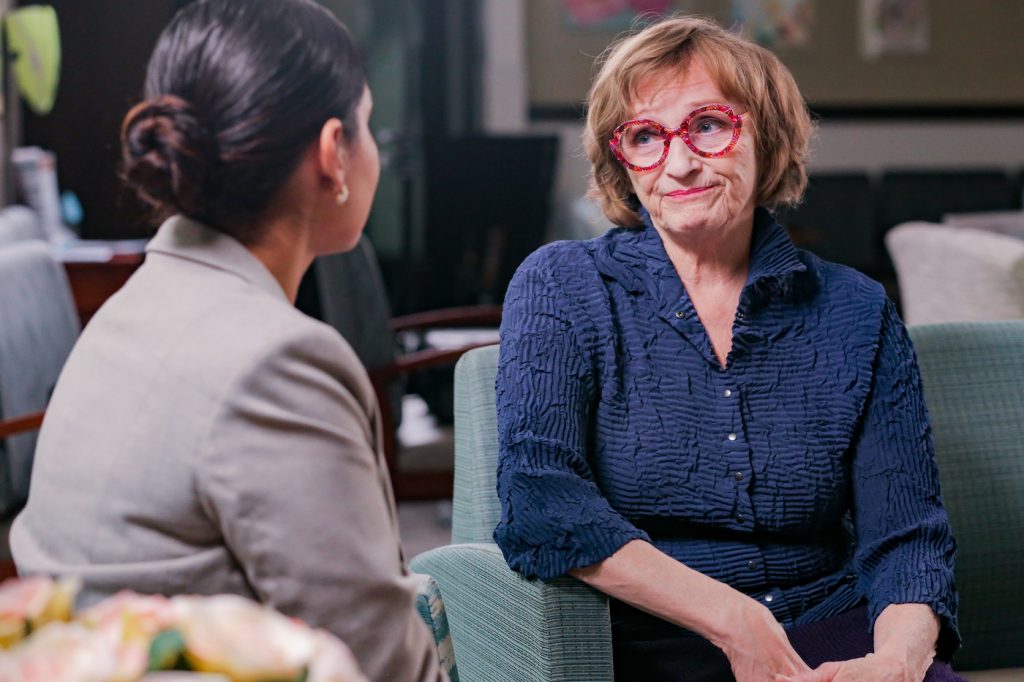 The range of their services is not just in the treatments the facility provides, but also in the more nuanced touches they've considered for their patients. Hair loss and the other physical changes that the body goes through during therapy can have an emotional impact on the patient. A Beauty and Boutique room lets guests find those aesthetic items like wigs, hats, and even haircuts that can help put them at ease about their appearance. The Henley Resource Library provides literature, info guides, and media on everything from nutrition and cooking to fundamental understandings of different forms of cancer and treatments.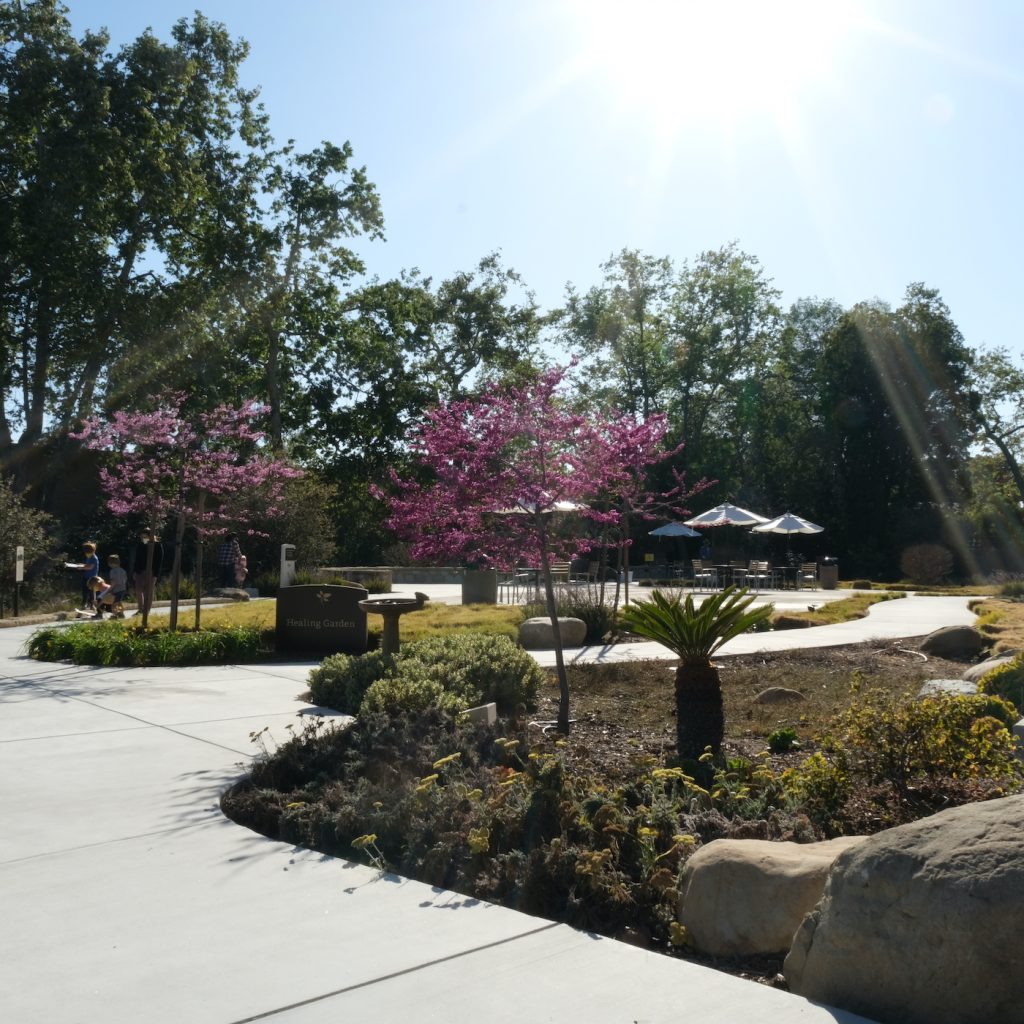 In addition, RTCC offers different support groups and exercise classes fitted for specific cancer types, age groups, and other categories. While these services can be found around town, what is unique is the ability to have them happen directly onsite where patients are also going to appointments and treatments. Those participating in the classes and groups may be going through the same chemotherapy schedules or have overlapping meeting times, allowing them to go through these experiences together.
Every aspect of the center has been designed with the patient experience in mind. The walls throughout the building are lined with photography and art – some are handmade by the patients during classes, other larger works have been donated to the facility from local artists or private collections. The different photographs around the building come from their employees, with the images showing ocean views, local scenery, and other peaceful themes. As one walks throughout the facility, the greens, tans, and other earth tones also instill a sense of calm. This is not by chance. They worked with a specialist on the color palette of the interior to select hues that have been researched and proven to have this effect. An outdoor rooftop patio provides a place for patients, families, or even physicians to step out and get some fresh air and take in the stunning views. A Healing Garden is located outside of the building and offers a larger space to relax, and even host small events and outdoor classes.
Santa Barbara is easy enough to get to from the surrounding towns, but the Ridley-Tree Cancer Center in Solvang makes receiving treatment just as convenient for those on the other side of the mountain pass. Many of their staff and specialists will spend time at both facilities, ensuring that the same expertise can be found at either one. This facility has an even more intimate setting that tends to fit the patients' pace from that area. But whether it is in Solvang or Santa Barbara, the Ridley-Tree Cancer Center continues to be one of our community's greatest assets in the ongoing challenge of cancer.
You might also be interested in...