Sleeping Beauty Awakes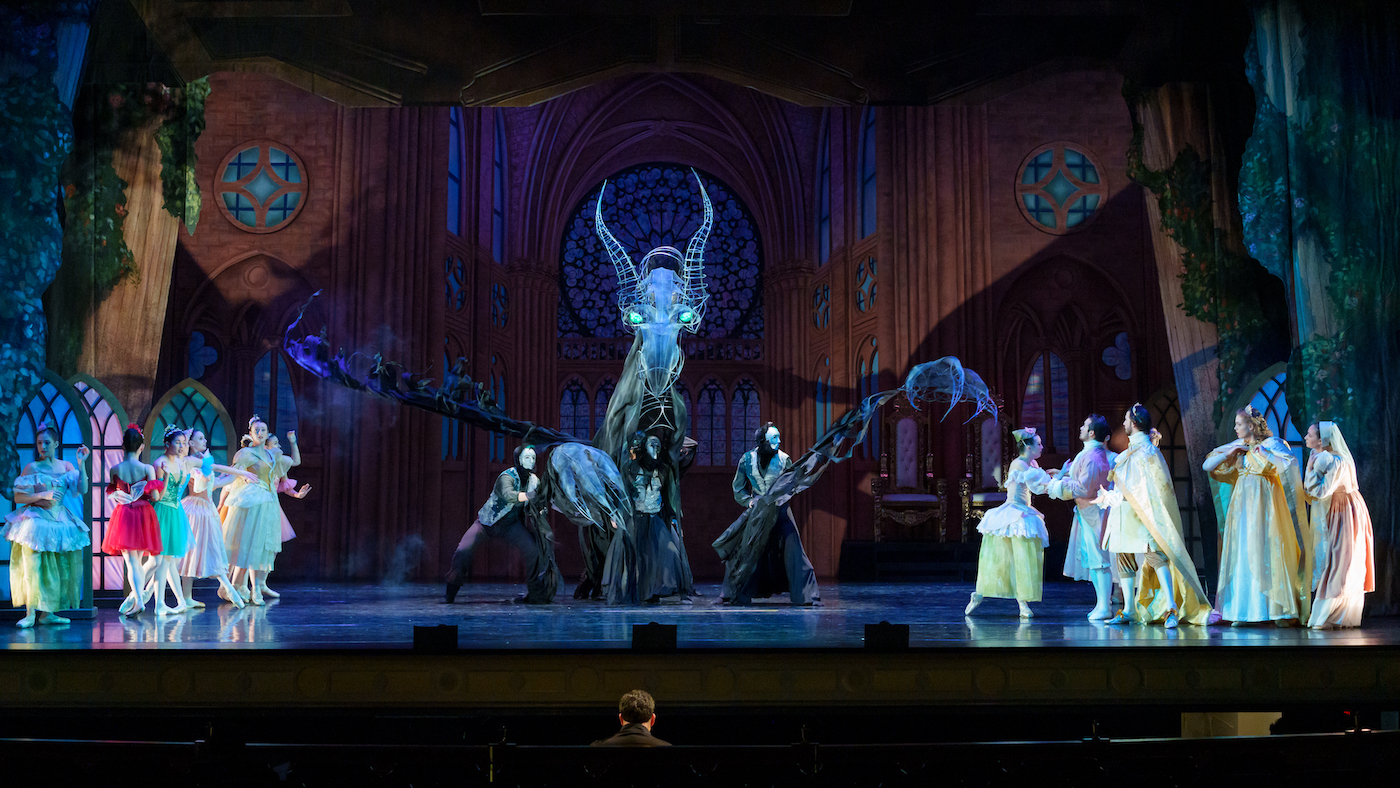 It was almost two years to the day when State Street Ballet had planned to debut its hugely entertaining version of Tchaikovsky's Sleeping Beauty, but COVID intervened and the event at the Granada Theatre was cancelled.
But it was clearly worth the wait when the talented dancers, under the direction of artistic directors Rodney Gustafson and William Soleau, with colorful and creative costume designs from Nicole Thompson, not to mention a mightily impressive and ingeniously designed 16-foot-long dragon from Christina McCarthy, gave a magnificent performance.
Accompanied by music from the Opera San Luis Obispo Grand Orchestra, under conductor Brian Asher Alhadeff, the dancers, including Deise Mendonca, Aaron Smyth, Nathaniel Tyson, Arianna Hartanov, Emily McKinney, and the ever-entertaining Sergei Domrachev, rose to the occasion.
One of the more moving moments came at the very end when Zhan Mishel Panchuk, who studied at the Kyiv State Ballet School and gave a purr-fect performance as Puss in Boots, came on stage draped in the blue and yellow flag of his native Ukraine, raising it high above his shoulders and kissing it.
His gesture was met with much cheering and support from the audience. His mother and sister have been trapped in the city since the Russian invasion. An extraordinary moment in an extraordinary show…
You might also be interested in...