Lions and Tigers and Kangaroos, Oh My!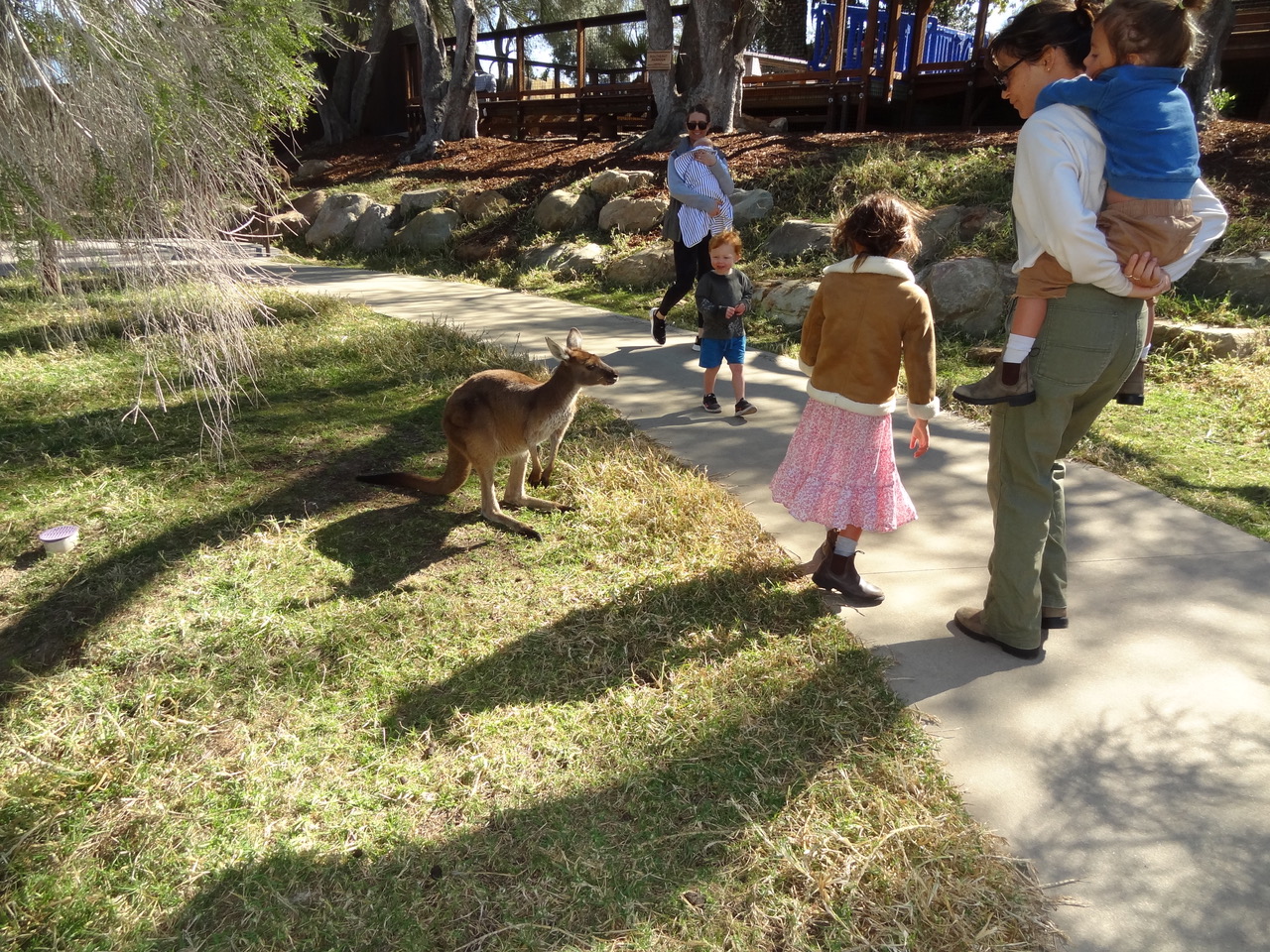 If you visit the Zoo and blink your eyes, you may think you're "down under" in Australia. Our Santa Barbara Zoo has some new critters in the new Australian Walkabout Habitat: Bennett's wallabies, western gray kangaroos, and emus.
The grand opening was in January, 2022 and the exhibit is 15,000 square feet where you can actually walk among the wallabies, kangaroos, and emus plus native birds. They don't mind and they're not afraid. Guests stay on the paths and the animals are free to come to you (or not). They may choose the barn. The day I went they were wandering around their habitat, where the elephants used to be.
Zoo president & CEO Rich Block had this to say: "We are thrilled to welcome guests to discover our new Australian Walkabout. Core to the Zoo's mission is to showcase the wonders of wildlife and the importance of its conservation. The new Australian Walkabout is an adventure aimed to serve as a reminder to us all to take care of the planet's living treasures…across the world and in our own backyards."
This area is now home to two emus, four Bennett's wallabies, and three western grey kangaroos. I went on an extensive Australian press trip some years ago and was enchanted. Australia is home to 150,000 species of plants and animals; many are found nowhere else in the world. It also has one of the most rapid rates of mammal extinctions worldwide due to climate change, drought, fires, habitat loss, and non-native predators. Zoo Vice President of Animal Care & Health Dr. Julie Barnes is from Australia, so this project is especially near and dear to her heart. She says this experience is similar to those in Australia and around the United States, she wants the community to learn about species preservation and conservation. The Zoo even worked with a representative from the Aboriginal nations to incorporate their culture and language into the exhibit.
The Walkabout is a $3 million improvement project funded entirely from donations. The Zoo says thanks to its many donors and its lead donors, Thomas and Nancy Crawford and family, Hind Foundation, and Leslie Ridley-Tree.
The Santa Barbara Zoo is open daily from 9 am for members and 9:30 am for general admission until 5 pm. General admission is $19.95 for adults, $14.95 for children 2-12 and free for children under 2. Parking is $11. For reservations check sbzoo.org.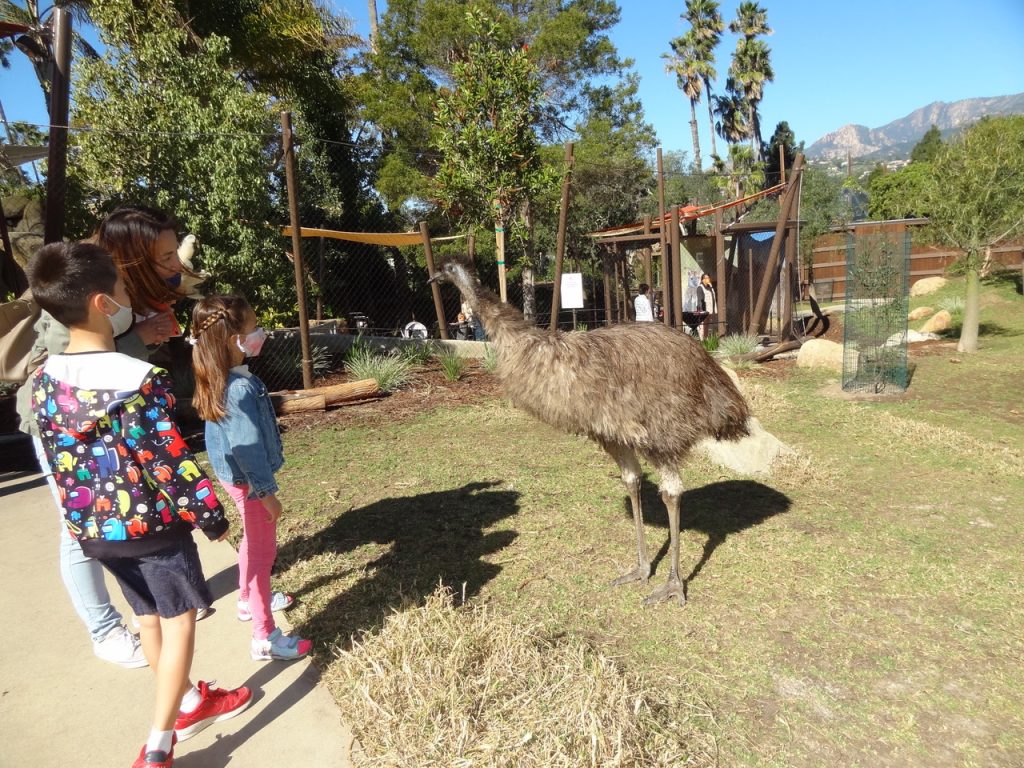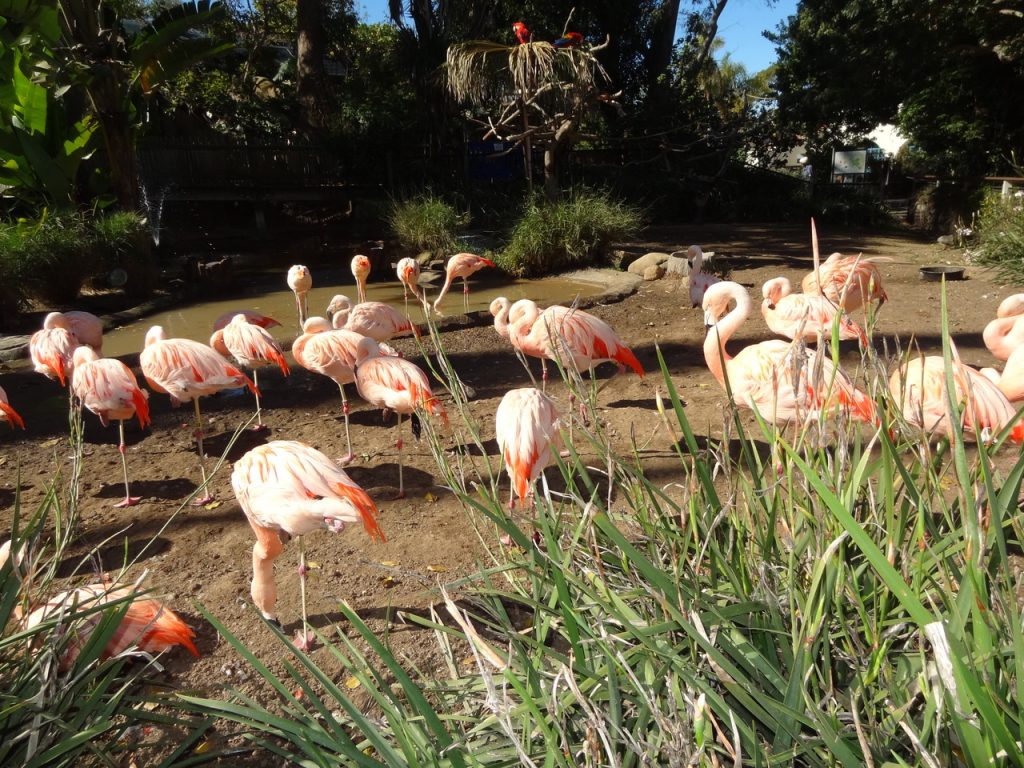 You might also be interested in...