Stay and Play
Spring is almost here and the Montecito Library is keen to bring back some weekly programs for younger children! Our answer? Stay and Play, an outdoor opportunity for little ones to play and their grownups to chill. No rushing to get anywhere at a certain time or abrupt transitions, just a wide window of time to visit the library and play outside. This program is meant for ages zero to five and emphasizes the importance of play in children's early development. It is supported by a grant from the David and Lucile Packard Foundation, administered in California by the State Librarian. 
While we have done traditional storytimes in the past, Stay and Play encourages grandparents, aunts, uncles, neighbors, caregivers, and parents to get down on the ground and play with their little ones, using a rotating selection of developmental toys provided by the Library. Staff will be playing with the kids, too, and incorporating books here and there in a more informal way. This weekly program is meant to create community between the grownups with a special emphasis on welcoming the Family, Friend, and Neighbor (FFN) network of people that care for 40-80% of infants and young children in California. It takes a village, as parents and caregivers well know.
Oh, and there will be coffee! Feel free to drop in for Stay and Play with your little ones Tuesday mornings, outside of the library, any time between 9 and 10:30 am, starting March 8.
The Little Book of Montecito Writers
Local author and emphatic public library supporter Steven Gilbar has donated copies of his new book, The Little Book of Montecito Writers: Mini-Biographies of Authors with Connections to Montecito, California, to help raise money for the Montecito Library. Gilbar generously donated his time in the fall, giving two lectures on "Literary Montecito," which are archived on the SBPLibrary YouTube channel. He also edited Library Book: Writers on Libraries in celebration of the 100th anniversary of the Santa Barbara Central Library.
Gilbar's book is available for $15 and includes over 60 authors, including T.C. Boyle, Sue Grafton, Fannie Flagg, Steve Martin, Thomas Sanchez, Douglas Adams, Ross Macdonald, Brett Halliday, and William Peter Blatty. All proceeds benefit Montecito Library. There is a launch at Tecolote on Saturday, March 19 at 3 pm, with many of the authors attending.
Black Gold Split
A big announcement was made last month that Santa Barbara Public Library will be leaving the Black Gold Cooperative Library System, a group of member libraries along the Central Coast. If you are interested in learning more, information about the decision is available on the Santa Barbara Public Library website (SBPLibrary.org). Questions or comments can be sent via email to Library Administration (LibraryAdmin@santabarbaraca.gov) or, as always, Montecito Library staff will do our best to field any concerns.
As a small branch, our community of voracious readers will notice that we are now sharing library items only with Central, Carpinteria, and Eastside libraries, while our digital content remains the same. If you are looking for particular titles, authors, or subjects that you are not finding, please let our staff know; we have some tricks up our sleeves to provide solutions.
Namely, the grant-funded Zipbooks program is back (you heard?), allowing for patrons to request up to five items per month to be directly shipped to you. Santa Barbara Central Library is also beefing up its collection budget to fill in gaps. Montecito staff take customer service seriously and will use all of the arrows in our quiver to get your needs met.
March Events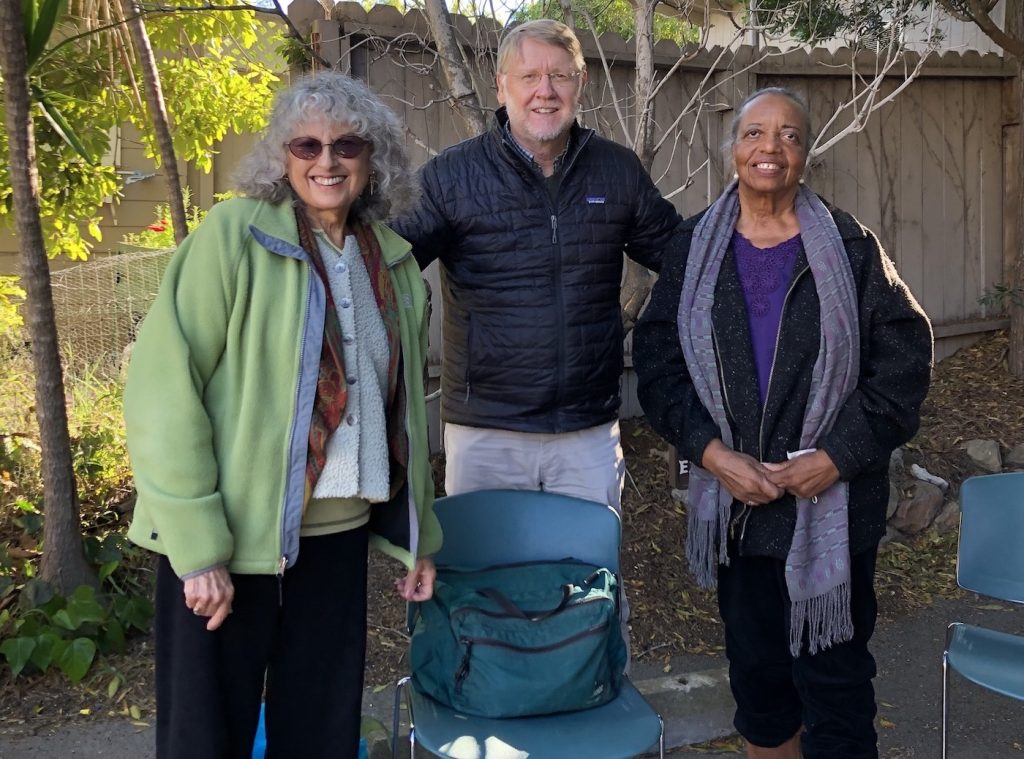 Library Van at Cold Spring School – Thursday, 3/3, 3:30-5:30 pm 
Stay & Play (up to age 5) – Tuesday, 3/8, 3/15, 3/22, 3/29 – drop in 9-10:30 am
Storywalk at Lower Manning Park – Wednesday, 3/9, 2-3:30 pm
Montecito Book Club: Minor Feelings by Cathy Park Hong – Tuesday, 3/22,12-1:00 pm
Poetry Club: Presentation from Santa Barbara Poet Laureate Emma Trelles – Thursday, 3/24, 2-3:30 pm
Knit 'n' Needle – Fridays, 1-2:30 pm   
Kim is the Branch Lead of the Montecito Library.
You might also be interested in...