Grieving, Family-Style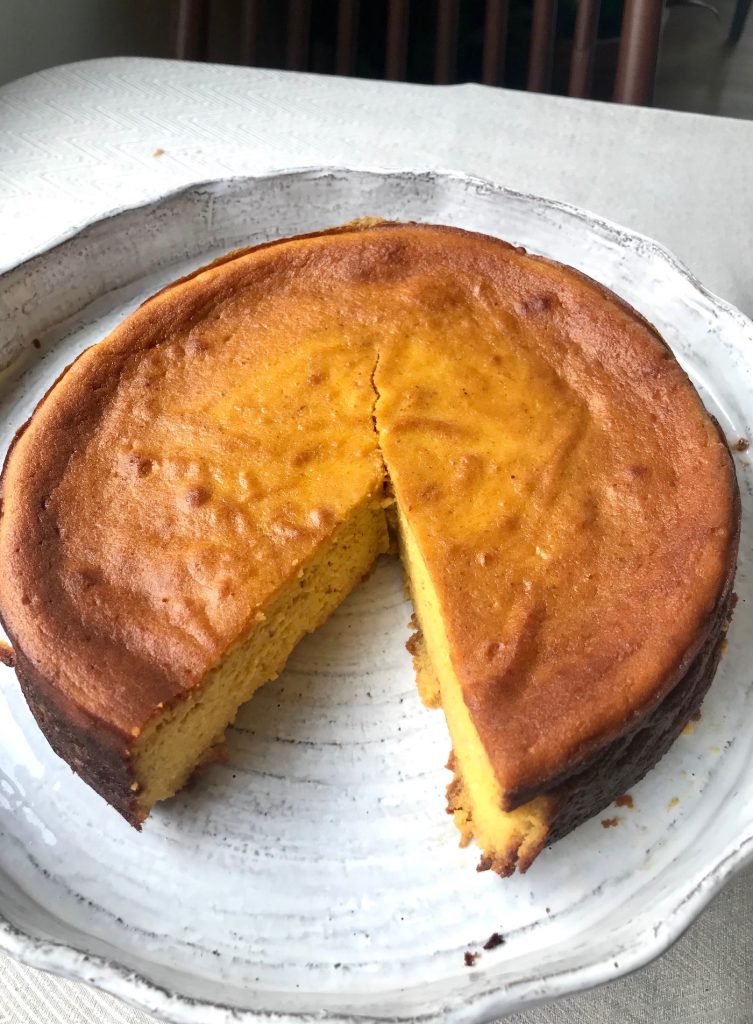 In hard times, delivering comfort in a pan is a family tradition
When death comes knocking, my Italian family goes to the kitchen.
As early as I can remember, whenever a family member was infirm or passed away, an imaginary bell would ring and someone – usually a family elder – would go into the kitchen cupboard, pull out a baking pan and proceed to cook up a wholesome, comforting meal.
These meals typically included a simple pasta dish or two, usually made with sauce that was cooked over the course of an entire day and then stored in the refrigerator in a recycled container. Nothing complicated or involving multiple preparation steps – the opposite of gifting someone a box of Hello Fresh. It arrived complete, and completely delicious. That small gesture of removing the burden of meal planning was meaningful in so many ways.
Comfort meals usually included a baked pasta such as a meaty lasagna, rich with olive oil, or my favorite, my Nonni's breaded and grilled eggplant served alongside a ragu Bolognese made with ground beef and veal and aromatic vegetables slowly cooked down and served with freshly grated parmesan. There was always a plate of meatballs on the table.
I was at work when my cousin Richelle texted me a note that my Aunt Mattia's husband passed away a few weeks ago.
In her 70s, Aunt Mattia is the glue that holds the family together. Her parents, Nancy and Joe, moved from Brooklyn to San Bernardino in the 1960s, and a decade later my grandparents, my mother, my sister, and I followed. We lived a few miles away and got together for social occasions and holidays. Their family became ours and it was very large, made up of Corbos, Rubinos, Pataris, and Collettis, with a seemingly endless supply of aunts, uncles, and cousins.
Aunt Nancy's cooking provided a familiar feeling of comfort. She welcomed family and friends into her home with hot and bubbly lasagna, rigatoni with marinara sauce and ricotta, and doughy, deep-dish pizza margherita.
Her pasta dishes were simple – and heavy. On Sicilian tables, meatballs are traditionally served with a hearty stew-like sauce that will take your mind off your worries and seize your taste buds.
Sometimes, when we visited, I'd wander into the kitchen and sit at a bistro table in the corner and watch her cook. I loved her pastina (tiny star shaped pasta) with butter and whole milk sprinkled with parmesan. When I emptied my bowl, she'd often point over to an aluminum tray on the kitchen counter filled with home-baked anise and almond biscotti.
And if you were sick or someone in your family passed away, she'd cook something ambrosial in her kitchen, change out of her house dress, put on some lipstick and jewelry, and drive it over to your home.
One year, when I was in my early twenties, my mother, my uncle, and my grandfather passed away within months of each other. Each time, my Aunt Nancy visited my grandmother with a large tin pan of food under her arm. "This is just a little …" she'd say, never needing to finish her sentence.
Even though most of my relatives are no longer here, their spirits linger in my kitchen.
A few days after hearing from Richelle, I asked if I could arrange a visit with Aunt Mattia at her home in Torrance for the following weekend, adding that I would make it brief. For all of the years of being the recipient of grieving meals I was at a loss as to what I should prepare for my aunt and cousin.
Aunt Mattia's paternal grandmother was my mother's grandfather's sister. Both were Collettis, so I thought I'd start with our shared Sicilian roots. And anyone who knows anything about Sicilian-Americans knows their true loves are homemade meatballs and sweets.
For the meatballs, I chose a pignoli (pine nut) and golden raisin recipe.
These Sicilian-inspired meatballs are a combination of sweet and savory, best served with a small side of spaghetti and a bottle of red wine. I found the recipe on epicurious.com. The recipe calls for two pounds of ground beef, but I opted for a pound of ground beef and a pound of ground pork, which blends well with soaked Italian bread, fresh garlic, Pecorino Romano cheese and flat leaf parsley. This recipe calls for baking the meatballs, which allows them to retain their moisture and gently braise. Their finish is a bit crunchier when fried in a pan, but equally delicious. Top them with tomato sauce and more Pecorino and you've got a classic dish.
For something sweet, I took my cue from Claudia Roden's orange and almond cake recipe given to me by my friend, Sybille.
My first attempt resulted in a pot of singed navel oranges, because I underestimated how quickly the boiling water evaporated. The recipe calls for boiling oranges for two hours and then emulsifying them in a food processor before adding eggs, almond meal and sugar. On my second try I baked the cake too long and scorched the top. On the third attempt, I kept a close eye on the time and removed the cake when it was golden brown. The result was moist and delicious with a subtle citrus taste that would pair well with fresh fruit such as blueberries or apricots.
My delivery of food inspired by our ancestors was welcomed with love and appreciation. As we sat masked on the outdoor patio on a hot Southern California day, we reminisced about family recipes, the kind that bring comfort and warm the soul.
Pignoli and Golden Raisin Meatballs
Yield: 6 servings, 18 to 20 meatballs
Ingredients:
4 slices bread (2 cups, packed)
1 pound ground beef (80% lean)
1 pound ground pork
3 cloves garlic, minced
1/4 cup finely chopped flat-leaf parsley
1/4 cup grated Pecorino Romano, plus about 1 cup for serving
1/4 cup raisins
1/4 cup pine nuts
1 1/2 teaspoons fine sea salt
15 turns white pepper
4 large eggs
1/2 cup dried breadcrumbs
For the Fresh Tomato Sauce:
4-5 vine ripe tomatoes, quartered
4-5 cloves of garlic, chopped
1 sweet onion, thinly sliced
1 teaspoon salt
1 teaspoon dried oregano
1/2 teaspoon red pepper flakes
3 tablespoon olive oil
6-7 fresh basil leaves
Directions:
Heat the oven to 325°F. Put the fresh bread in a bowl, cover it with water, and let it soak for a minute or so. Pour off the water and wring out the bread, then crumble and tear it into tiny pieces.
Combine the bread with all the remaining ingredients except the tomato sauce in a medium mixing bowl, adding them in the order they are listed. Add the dried breadcrumbs last to adjust for wetness: the mixture should be moist wet, not sloppy wet.
Shape the meat mixture into handball-sized meatballs and space them evenly on a baking sheet.
Bake for 25 to 30 minutes. The meatballs will be firm but still juicy and gently yielding when cooked through. (At this point, you can cool the meatballs and hold them in the refrigerator for as long as a couple of days or freeze them for the future.)
Meanwhile, heat the tomato sauce in a sauté pan large enough to accommodate the meatballs comfortably.
Dump the meatballs into the pan of sauce and nudge the heat up ever so slightly. Simmer the meatballs for half an hour or so (this isn't one of those cases where longer is better) so they can soak up some sauce. Keep them there until it's time to eat.
Serve three meatballs per person in a healthy helping of the red sauce and hit everybody's portion — never the pan — with a fluffy mountain of grated cheese. Reserve the leftover tomato sauce (it will be super delicious) and use it anywhere tomato sauce is called for.
Orange and Almond Cake
Ingredients:
2 large oranges (or 3 medium)
6 eggs
1/2 pound ground almonds
1 1/3 cup sugar
1 teaspoon baking powder
Directions:
Wash the oranges, place in a saucepan, cover them with water and simmer them for 2 hours. Cool, cut them open and remove the seeds. Puree the oranges, including the peel, in a food processor.
Heat oven to 400°F. Beat the eggs in a food processor or large bowl. Add the remaining ingredients, including the orange puree, and mix thoroughly. Pour into a buttered and floured cake pan, with a removable base if possible.
Bake for 45 minutes to 1 hour, or until a knife inserted in the center comes out clean. Cool in the pan before turning out.
Claudia Schou is a high-heel enthusiast, boot camp novice and fancy recipe collector. Loves Flannery O'Connor and Breakfast with The Beatles. Formerly at California Apparel News, Orange County Register and LA Times Community News.
You might also be interested in...