Gallery à la Maune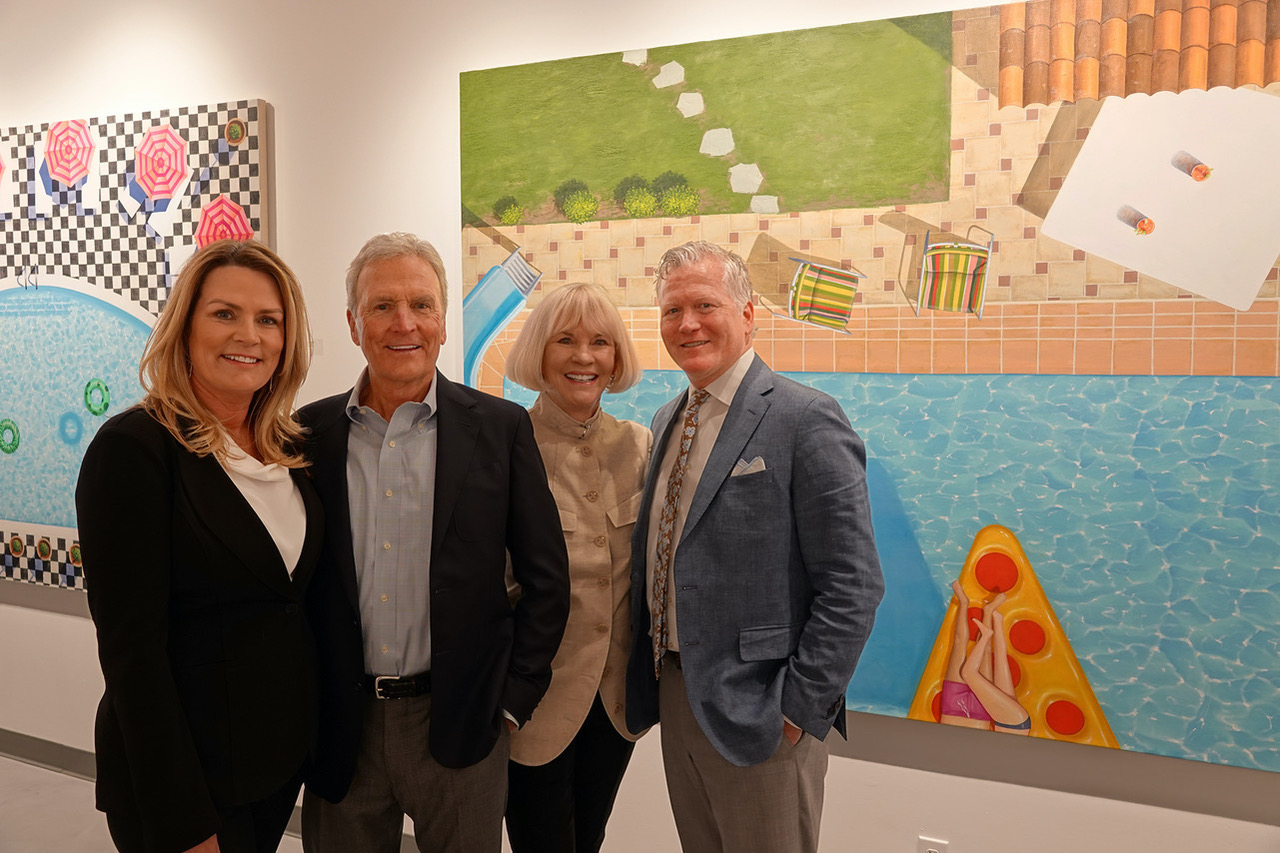 Maune Contemporary, a new art gallery, has opened on State Street next to the Arlington Theatre. It is the second location for owners Ramsey and Heidi Maune, who opened their first gallery in Atlanta, Georgia, four years ago.
"It has been a longtime dream of ours to open a gallery here," Heidi told me at the opening night bash. "I attended UCSB and my parents have been living here for over thirty years.
"Connecting with the community is important to us and we feel very lucky to have found such a wonderful spot in the town's ARTS District."
For its opening exhibit the gallery is highlighting works from 17 contemporary artists from eight different countries as a way to showcase the breadth and diversity of its offerings.
They include paintings by Alex Katz, who is having a retrospective at the Guggenheim in Manhattan later this year, Julie Torres whose work is in the permanent collection of New York's Metropolitan Museum of Art, and Kenny Scharf, known for his participation in Manhattan's East Village art scene during the 1980s.
Art lovers attending the bash included Sean and Francie McCarthy, Steve and Caroline Thompson, Patrice Serrano, Colette Cosentino, and Carlos and Leslie Lopez.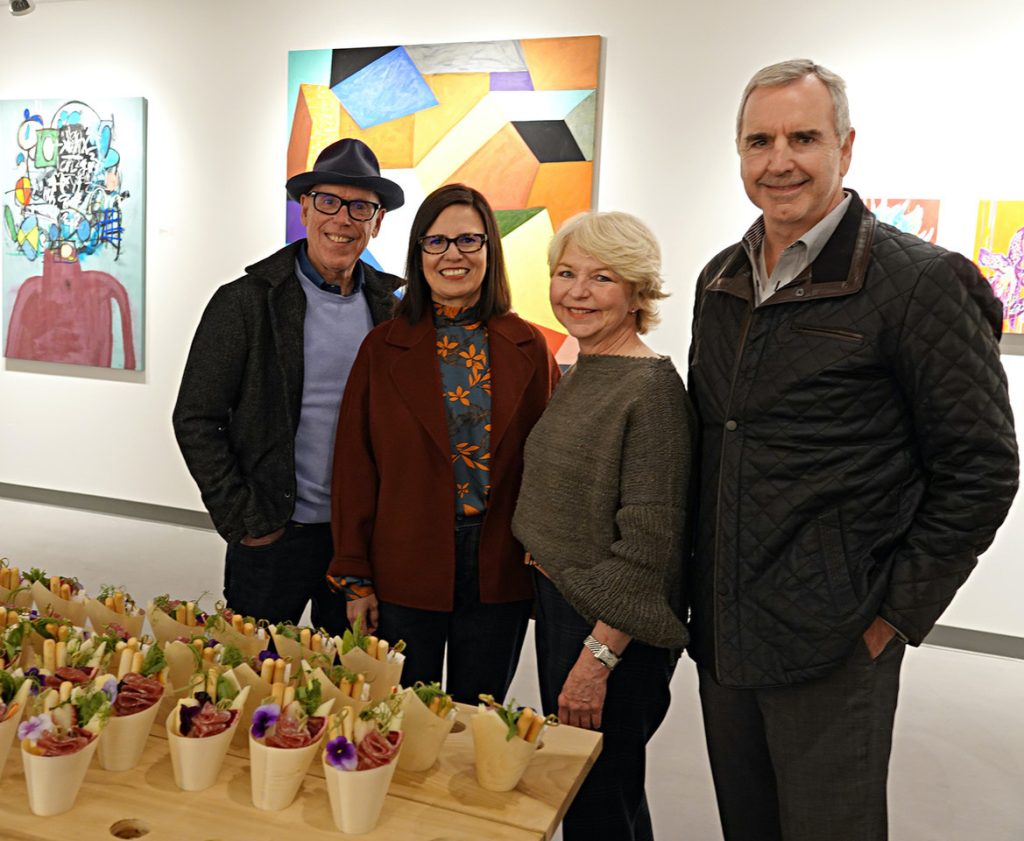 Courtesan and the City
Award winning author and documentarian Leslie Zemeckis is premiering her latest work: a 45-minute documentary, Grandes Horizontales – an in-depth look at the culture of the courtesan – at the Santa Barbara International Film Festival.
Leslie, wife of Back to the Future film director Robert Zemeckis and a Journal contributor, has had a number of successful documentaries in the past including Bound by Flesh, Behind the Burly Q, and Mabel, Mabel, Tiger Trainer.
Her latest work, which she wrote and directed, delves deeply into the sex and decadence of the Second Empire, around the time of Napoleon III between 1852 and 1870, considered the most decadent period in French history.
"I've been fascinated by the subject for years!" says Leslie, 53. "I hadn't seen any other documentaries on it and wanted to push the boundaries of the art form.
"I mean, if we are talking about courtesans, let's see the beauty and the nudity. These women were icons, celebrities, fashionistas."
Leslie shot the documentary in Santa Barbara and Paris over several years.
"But I really took a deep dive into the research. I'm also writing something in book form and I wanted to get it right. I hired some women who look quite similar to the real women I'm talking about. We are in five festivals and counting. It's very sexy!"
Of that I have absolutely no doubt…
Ranch to TV
Elizabeth Poett, a seventh-generation cattle rancher, has turned her culinary skills into a TV show. Elizabeth, owner of Santa Barbara's 14,000-acre Rancho San Julian, is launching a new six-episode series Ranch to Table on Chip and Joanna Gaines' Magnolia Network on March 20.
The property has been in her family since 1837 and is one of the oldest cattle ranches in California.
She began Rancho San Julian Beef, a business selling her family's grass-fed meat at farmers markets in the area, and in 2017 she launched The Ranch Table and began hosting cookery classes at the ranch's historic adobe and its surrounding gardens and orchards.
Elizabeth, who is married to local rancher Austin Campbell and has two young sons, says she is passionate about preserving the land, growing healthy and humanely-raised food, while bringing friends and family together for joyful celebrations.
She developed her culinary talents while working alongside her mother, Marianne Partridge, preparing meals for large neighborhood roundups, small family picnics, and weddings at the ranch. Elizabeth was bicoastal living in New York and Los Angeles, but in 2007 moved back to the ranch full time.
Watch out Martha Stewart!
You might also be interested in...