Natural Rhythms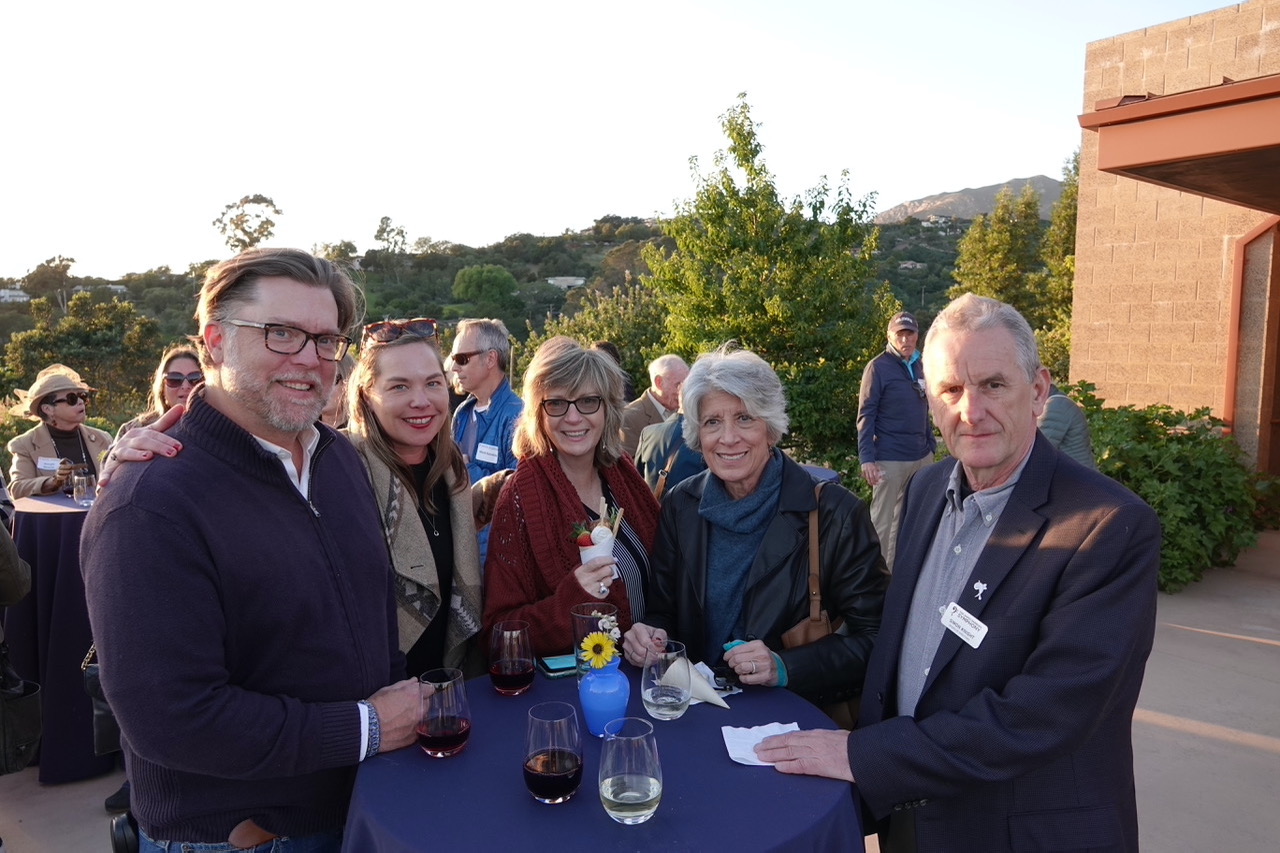 Santa Barbara Symphony was in fine form under maestro Nir Kabaretti when it staged Beethoven in Bloom at the Granada.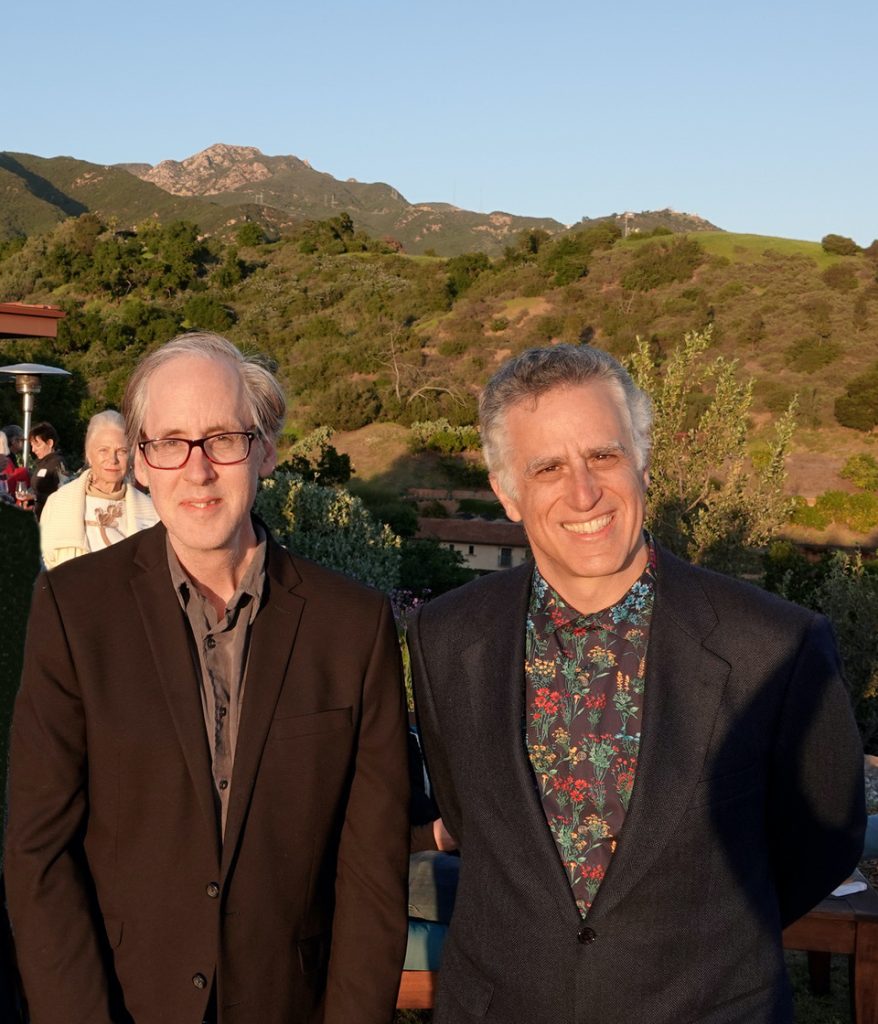 The show featured five-time Emmy Award-winner Jeff Beal's new work The Great Circle, with an impressive backdrop of photos provided by the Santa Barbara Botanic Garden of the damage done by the cataclysmic fire and mudslides in 2017-2018. The five-movement work spanned Earth, Wind, Fire, Water – and the damage Nature can inflict – while the same powers also bring about rebirth, rejuvenation, and revival, coming full circle.
Jennifer Higdon's harp concerto ably played by symphony harpist Michelle Temple and Beethoven's "Pastorale Symphony No.6 in F Major" completed the entertaining program.
To mark its collaboration with the botanic garden, the symphony co-hosted a bash at the venue 48 hours earlier where Beal, 59, spoke about his new work that premiered in Thousand Oaks in January, and a talented trio of musicians, including violinist and former symphony concert master Gilles Apap, guitarist Chris Judge, and double bass player Brandon Staton performed.
Among the music aficionados turning out for the sunset soirée were Robert Weinman, David and Sharon Bradford, Jamie and Marcia Constance, Barbara Burger, former mayor Helene Schneider, Georgia Nevarez, symphony CEO Kathryn Martin, Karen Drown, and Howard Jay Smith.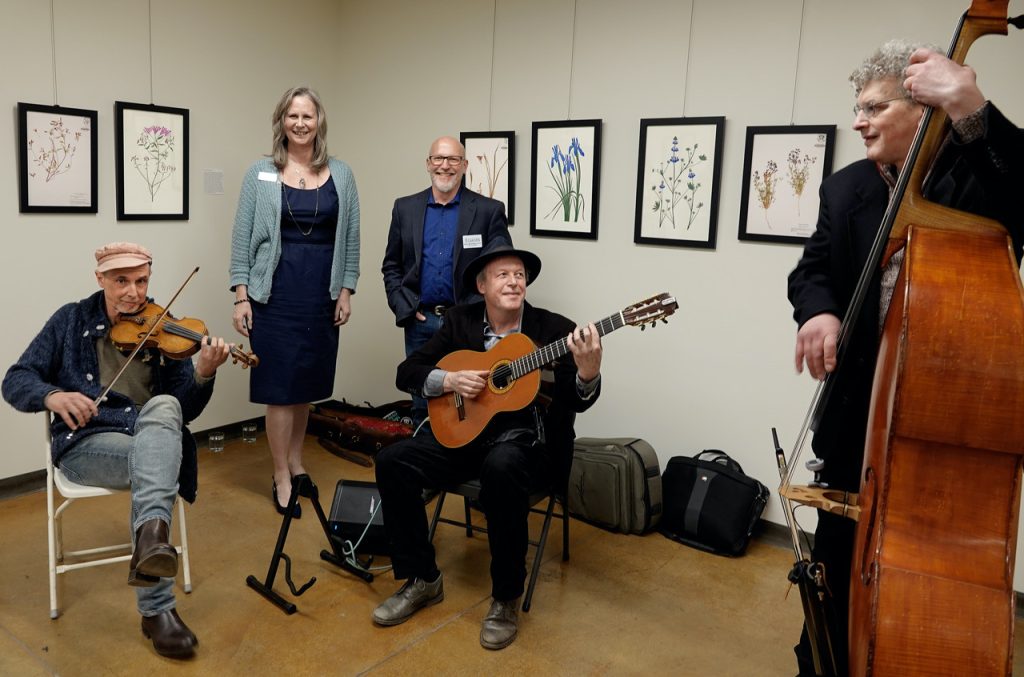 A Match Made in Montecito
One of America's leading matchmaking companies, Kelleher International, is now based in Montecito.
The company, run by Amber Kelleher-Andrews, 52, moved to our rarefied enclave from Marin County after the outbreak of the pandemic.
It charges between $30,000 to $300,000 a year and has been using Rick Caruso's tony hostelry, the Rosewood Miramar, for many of its activities.
The company's clientele includes Hollywood celebrities, Silicon Valley tycoons, professional athletes, Wall Street magnates, and politicians, according to the L.A. Times, with names including Bode Miller, Terrell Owens, Cheryl Tiegs, and Hoda Kotb.
While construction has been ongoing at the company's offices a short distance away from the hotel, a corner cabana by the pool is where she often takes matchmaking calls and hosts virtual meetings.
Kelleher-Andrews and her mother Jill Kelleher, 77, founded the company in 1986. Two years ago, they had their best year ever, with revenue doubling in 2021 to $12.4 million. This year the firm is on track to top $18 million.
The company permanently closed its branch offices during the pandemic and now its 40 employees – matchmakers, entry-level network developers who focus on vetting, relationship coaches, and membership sales people among them – work remotely, including San Francisco, New York, Dallas, Denver, Miami, Atlanta, Toronto, and London.
They field around 800 inquiries a month from online search traffic, about one third from referrals. Fewer than five percent are accepted, with around 600 clients around the globe under one to three year contracts.
Kelleher-Andrews, who resides in a seven-bedroom Colonial-style home set on two acres in a gated Montecito community, claims 87 percent of the clients "find love."
You might also be interested in...