Colossal Homes on the Ocean Prairie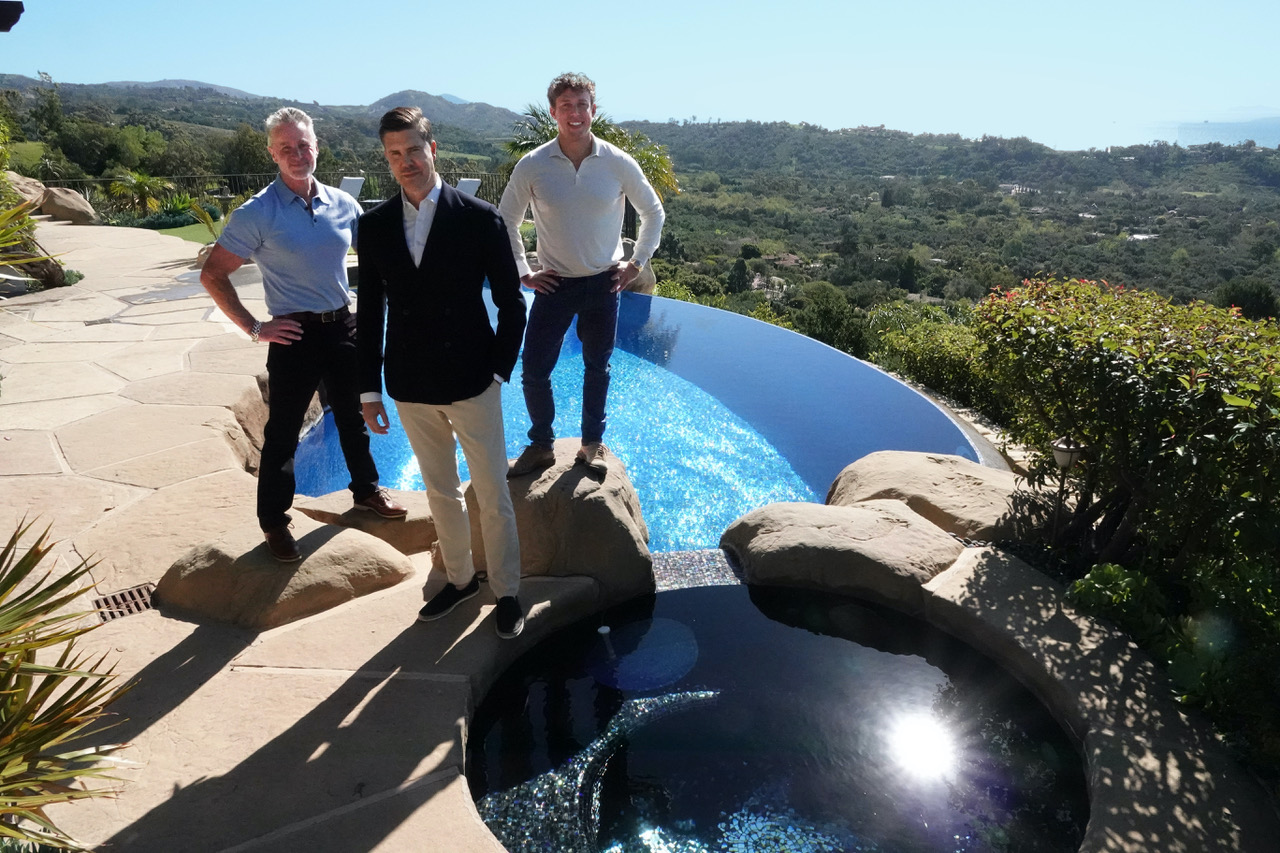 A tony triumvirate of uber salesmen from Douglas Elliman, America's third largest real estate company, have banded together to form a sales colossus.
Local realtor Adam McKaig, who has been selling property for 23 years and founded Adam's Angels in 2020 to help the homeless, has teamed with Malibu-based Sean Landon, son of the late Little House on the Prairie actor Michael Landon, and Swedish Beverly Hills dynamo Fredrik Eklund, who just left Bravo's popular show Million Dollar Listing, which he appeared on for 11 years.
As well as having his own successful realty company in Stockholm, Fredrik, 44, has closed more than $10 billion in residential real estate deals during his stellar career in Manhattan and on the Left Coast.
The talented trio met at the 7,672 square-foot, six-bedroom, eight-bath Park Lane aerie on 20 acres they are marketing for $12.5 million for an open house.
The property, with Mt. Olympus views, is just a tiara's toss from the nine-acre $14.2 million estate of Santa Barbara warbler Katy Perry and her British actor fiancé Orlando Bloom, formerly owned by Chrysler CEO Robert Kidder and his wife, Mary, for two decades.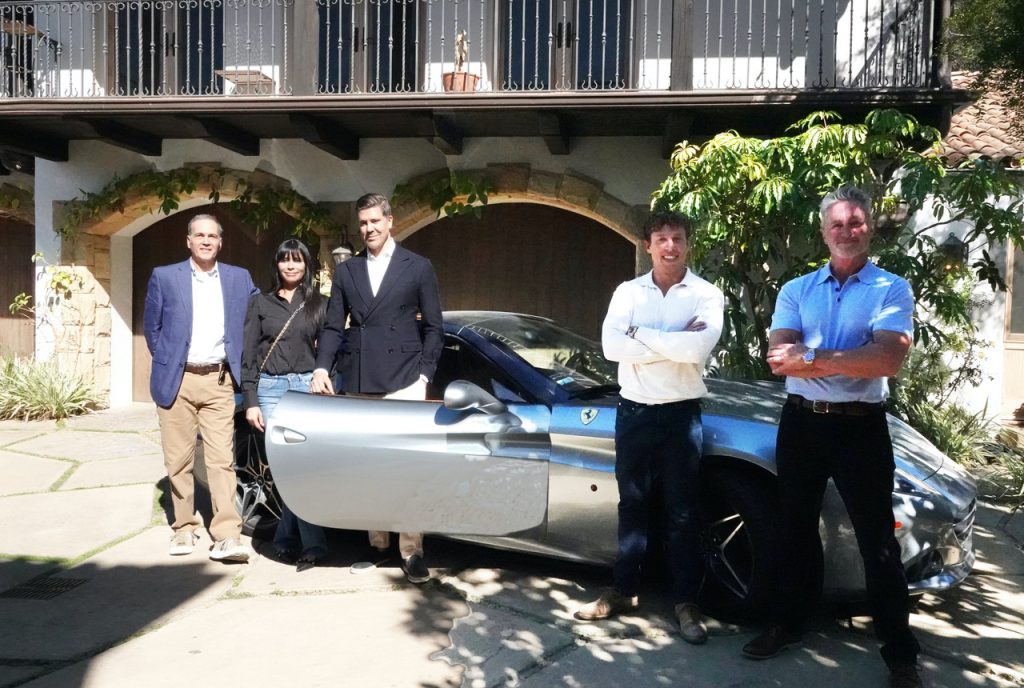 Days of Our Abductions
Soap opera actor Bryan Dattilo, 50, has launched a new podcast on the paranormal, with the first season exploring aliens, UFOs, and abductions.
Bryan, who stars on NBC's long running soap Days of Our Lives, recalls one particular incident that occurred at the San Ysidro Ranch in our Eden by the Beach in 1999.
"My first wife Jessica and I were gifted with a night at the Ranch prior to our August wedding," says Bryan, whose Chicago-based entertainment journalist mother Peggy is an old friend and colleague.
"She was pregnant, and we didn't want to wait until she was too far along to book the stay, so we booked for the night of July 16. Prior to arriving we checked in by phone and they told us we could proceed directly to the honeymoon cottage and the key would be under the mat.
"The cottage was perfect. It had two beautiful bedrooms, a deck that looked over the ocean, a fireplace, and lots of antique furniture. Jessica was tired and we had an early night. No sooner had I climbed into bed I fell into a deep sleep. I hadn't been sleeping long when I became aware I was on board a small plane, surrounded by darkness.
"I was tightly sandwiched into the backseat between two people, with two more people in front. Suddenly the plane began to pitch and shake, and everyone panicked. I felt certain we were about to crash into the sea, and I remember being horrified thinking these people were going to die a horrible death.
"As the plane began to plunge, I heard this female voice beside me saying, 'Don't worry, they will be taken before the hit.' And then everything went dark. I slept soundly the rest of the night and actually woke up wondering how I could have been sleeping for eight hours, but only remembered a couple of minutes on the plane.
"When I turned on the television that morning, I was shocked to hear that the plane carrying JFK Jr., his wife Carolyn, and her sister Lauren, to a wedding, was missing. I shouted out to my fiancée that I'd been on that plane when it went down. She thought I was nuts."
Later that morning when the twosome checked out, they had occasion to visit the office for the first time.
"When I entered the office I noticed all the old black and white photos of JFK Sr. and his wife, Jackie. And when I asked why there were so many of the late president, they told me the cottage we stayed in was the same cottage where JFK and Jackie spent their honeymoon night!
"All of a sudden it dawned on me that the four people on the plane were me, JFK Jr., his wife, her sister – and Jackie! So for those who worry about events that took place that night, know that Jackie was there and it was her job to help them cross over. It's an experience like that that let me know that I can't just ignore things that happen to me."
His new podcast, Conspiracies Inc. begins airing this week on Spotify, YouTube, and wherever podcasts are available.
You might also be interested in...