Black History Month: Talking About the Issues with Healing Justice Santa Barbara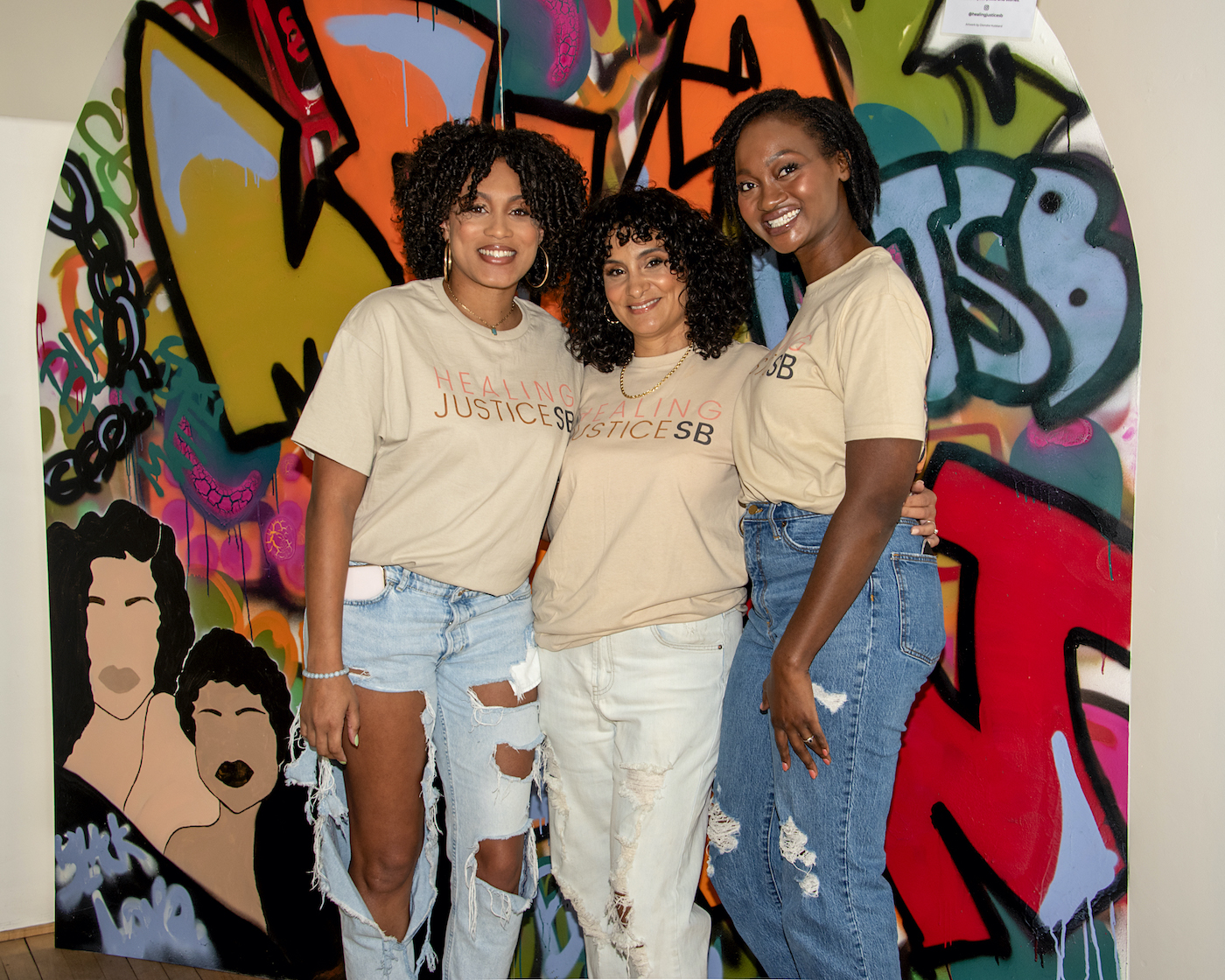 "Black History is World History" We read and hear this, but are we listening? Are we showing up to support the Black/African community we share this town with, to learn and heal, to ensure they feel safe and free to be who they are to live and thrive here?
To begin our important work in these areas, I interviewed the founders of Healing Justice Santa Barbara (HJSB) Krystle Farmer Sieghart, Simone Akila, and Leticia Forney Resch,along with Santa Barbara Black Historian and Poet Laureate Sojourner Kincaid-Rolle at the Melanin Gallery downtown and via Zoom:
Q. What are the Black/African issues everyone in Santa Barbara needs to look at right now?
A. It is important for people to take a look at their everyday lives and see how they are showing up for Black lives in this community, because in a lot of ways we are not supported. For example, what does the representation look like at the school your children go to, are there Black teachers, Black students, resources for Black students, are the schools celebrating Black History Month?
Black representation is decreasing in Santa Barbara, and no one is talking about it. There are less and less Black families, Black students, and Black people working in Santa Barbara, and that is intentional. Why decreasing? Because they don't feel safe here; they are pushed out and feel problematized. We grapple with every day: Am I allowed to be my authentic self, or do I have to suppress who I am to survive in Santa Barbara?
We want to be who we are, to feel safe in my community, bring my culture with me, and carry my identity. We should be able to do that. Black people deserve to live full, beautiful, lasting lives in Santa Barbara.
It is important to preserve Black History and Black legacy so people can know we have been here. A lot of organizations and businesses that people are benefiting from – Black people started them – and no one wants to talk about it, such as, The Food Bank; the Franklin Center, where they changed the name and stole it from Black folks; the trash system in Santa Barbara was started by a Black man and Marborg bought it from him. A lot of Black elders here have been doing a lot of community work for free for centuries, Black churches raise their own money to build schools for their education programs and it is not city funded. People don't talk about our collective struggle to do things on our own. These systems do not support Black people the way they are supposed to, by the way they were designed. We always get the shortest end of the stick. That is why we have to say, "Black lives matter," and have our own organizations. We deserve spaces and funding too. We are here because we uplift, affirm, and value Black lives.
The Melanin Gallery is closing February this year?
It would be a tragedy to see the Melanin Gallery no longer operating in Santa Barbara after February this year. Even though this current space is not sustainable enough for all the programs that HJSB offers, it does make sense for a Black/African Museum and a Black/African Cultural Resource Center to be in the heart of Santa Barbara, to be there for the community and tourism, so everyone can see the rich history of Black/African American people here. We are currently looking for another location, and the City and County should invest in this to keep it going.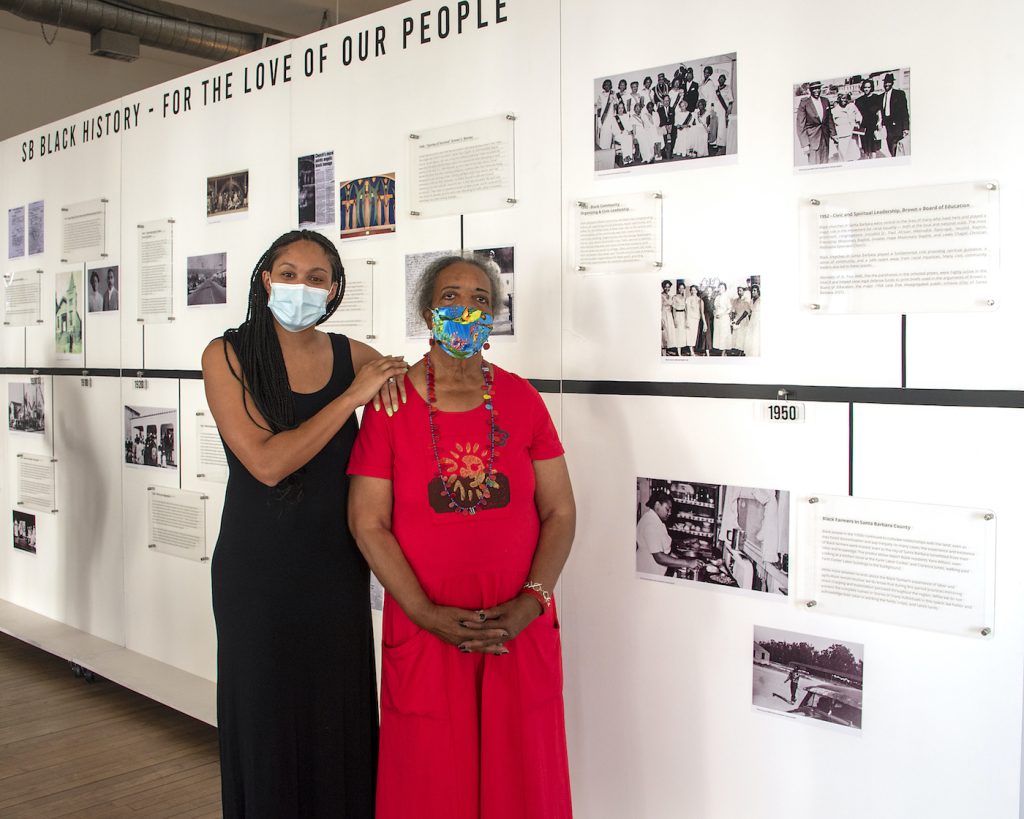 Please talk about the low representation of Black/African people in Santa Barbara.
The 2020 census showed the reduction of Black/African people in the city of Santa Barbara because they are and have been pushed out of the city. Historically Black people came in large numbers to Santa Barbara, but non-whites were relegated to certain areas of the city, and not allowed on the Mesa and Riviera. The Black community area used to be around Cota, Garden, and upper Haley streets, but these areas are now desirable and we were pushed out. The Lincoln School, where a lot of Black children went, was closed to be the location for the new police department. There are gentrification, skyrocketing development, and real estate issues. The Black and Chumash community is known as the invisible community.
How did you come together to create HJSB?
In Santa Barbara it's hard because we don't have a lot of representation, and when you find people who want to do this work, to preserve Black legacies and continue the work of our ancestors, it's very spiritual. We have a sisterhood bond, and it was meant to be.
Krystle and Simone have known each other for years as moms doing community work and showing up for social justice issues. We noticed that there were no spaces for Black women, mothers, and friends to come together, and we wanted to create spaces for that. In 2020 when the murder of George Floyd happened, we decided it's time, enough is enough, we need our own organizations and support systems. So often we can't rely on social services and other groups to show up for Black people in real ways, so we started Healing Justice Santa Barbara, along with other community allies that had been supporting us throughout the years.
Leticia and Simone met while Leticia was working at the Santa Barbara Public Library (SBPL) and Simone was planning for Juneteenth Santa Barbara, which she co-founded. Leticia assisted Simone in the event, and she was one of the very few Black identifying employees at the time. The library had story time, where caregivers could bring their children to listen to age-appropriate books, song, and dance put on by the SBPL. Leticia decided to start story time at the East Side Library, that was inclusive of the BIPOC community. Once HJSB held their public demonstration at the Santa Barbara Courthouse and officially became HJSB, Leticia joined the HJSB Black community meetings held twice a month to update the Black community on what the organization was up to, create community, and to hear the concerns of what folks were experiencing. It helped create a safe space for Black/African Americans to feel seen, valued, and heard, while finding ways to experience joy. Leticia was then brought onto HJSB as a core leader and operates as the Creative Director.
How did you name your organization HJSB?
We had originally gone with Black Lives Matter (BLM). Once we started getting funds and moving forward, we realized that because not all of us were official BLM members, it was not ethical to call ourselves BLM. I always liked Healing Justice, as the term was coined by Cara Page, a Black feminist queer activist. We added "Santa Barbara" so people would know it's Healing Justice for Santa Barbara.
For us the name resonates with the work we are trying to do in the community. BIPOC folks need justice but often healing is what is needed to go along with it. We deserve peace, healing, and joy. We need to heal from the wounds of racism, sexism, and misogyny. We uplift, support, and affirm all people of the African diaspora. We also believe in supporting and showing up for BIPOC communities and allies, which shows in our activism. We donated and supported the indigenous folks to save the San Marcos foothills, supported the Chumash siblings in changing street names, and we have a tribal land acknowledgement for our organization.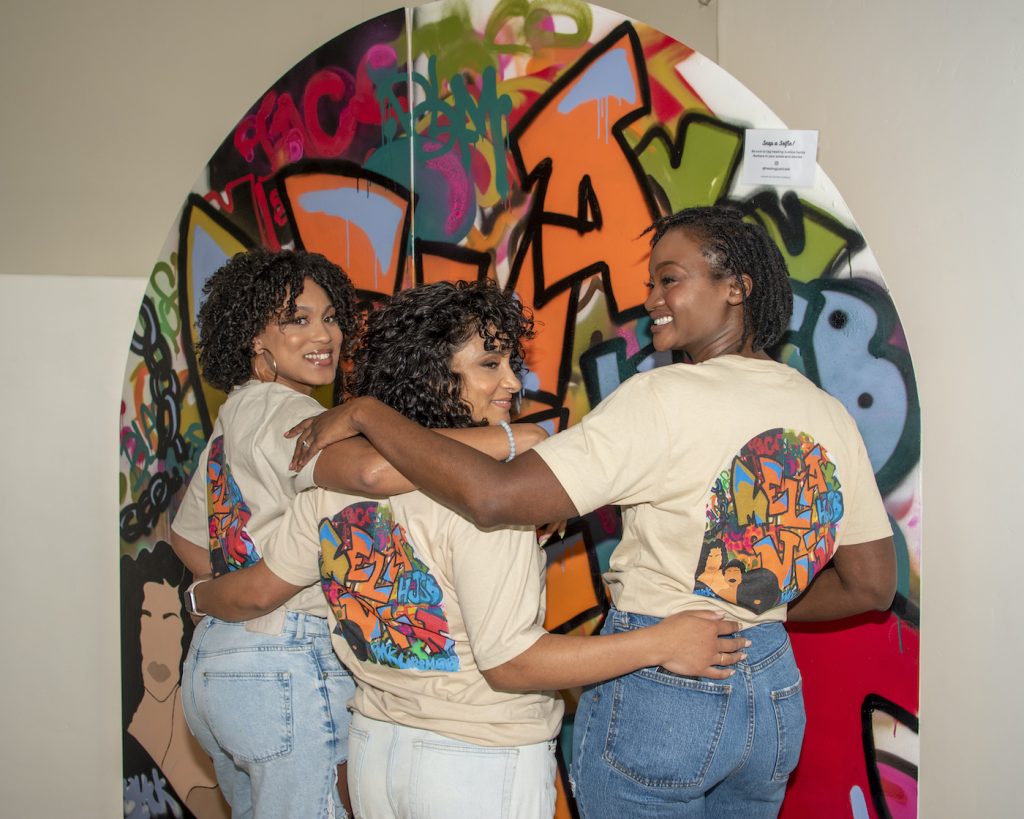 What is the 2022 focus for HJSB?
First, to continue the historic archiving project. Every day we are learning something new, and new artifacts are coming into it. We want to bring in more Black elders and community members who can contribute to that work.
Second, to continue to build a community in Santa Barbara. We are very, very low numbers, and don't have as much representation in spaces that we need to have representation.
Third, to continue to do outreach, to show up for each other in this community, and see what this community needs. We want Black folk to come out and feel that they belong in this community because we have contributed so much, as one can see at the Melanin Gallery. We've always been here, so how do we continue to sustain ourselves here, it's by building community.
Fourth, to bring Black culture to the forefront, as we did with the Voices of Liberation show and Chocolate Baby Storytime. To have innovative programming that shows the richness of Black culture and brings Black creatives to the forefront where they can get paid to do their passion work and things they love.
Fifth, to continue to have relationships with the local universities' Black students. We apply for grants to hire interns and we have three UCSB student interns and two alumni interns. We want to reach out to the local schools because, as former Black students ourselves who went to college here, we know how hard it is to feel safe in this community as a Black/African American. We want Black students to feel they can see themselves here, surviving, living, working, networking, and building connections, and feel you can work here once you graduate. We want to continue to keep offering Black students opportunities to engage in the community because then you have ties to it and feel welcomed here, all of which will help to grow the Black community in Santa Barbara.
Sixth, to have a Black/African American Cultural Resource Center. We went to the City of Santa Barbara and Santa Barbara County Board of Supervisors, and we asked for an investment in Black history, legacies, and Black futures. What does it look like for the city to say "Black lives matter here," to own that Black history happened here and that Black people were here? To encourage the city to invest in a hub for Black people, a community center where we can host a healing space, provide therapeutic services, a food bank, workshops, talks, and webinar hosting. It can be a partnership with UCSB, Westmont College, SBCC, and local Black organizations. A place for Black people to come to see people who look like them, to meet professionals, network, and engage in community.
"The time is always right to do what is right." – Dr. Martin Luther King, Jr.
411: www.hjsb.org
You might also be interested in...