Author Liani Kotcher on Copywriting and Her Latest Novel, Ski Weekend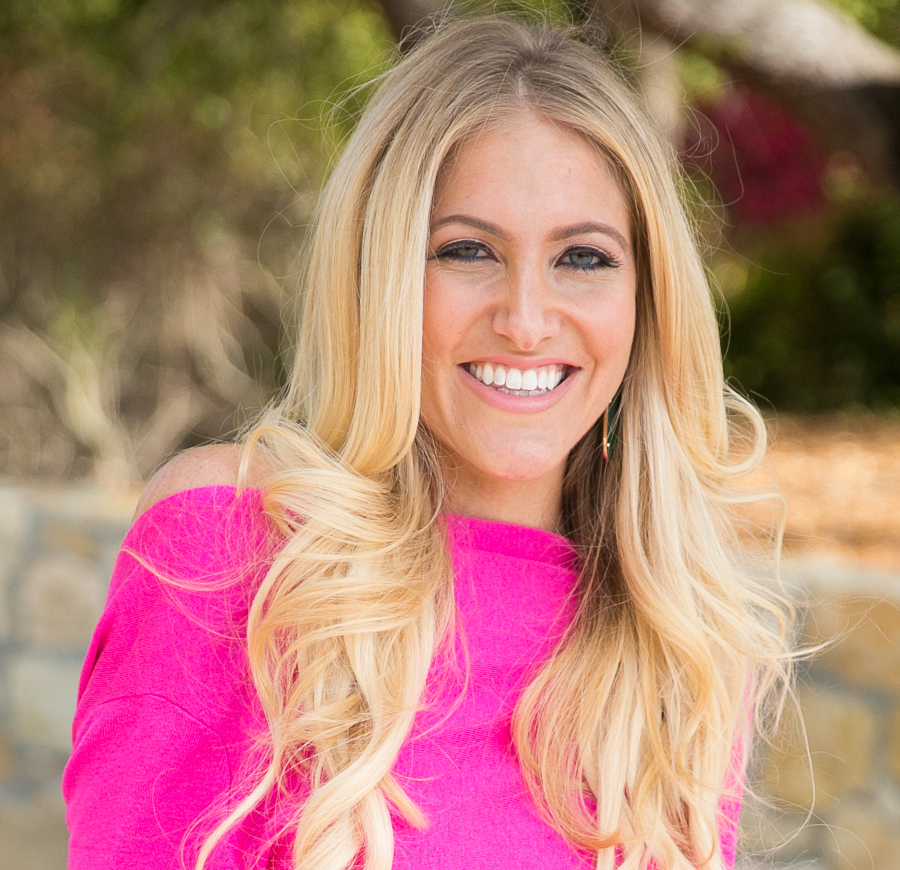 Liani Kotcher is kind of a powerhouse. Not only has she written three novels under the pen name Rektok Ross, but she once practiced law, too. That's right. She's an author and a lawyer. And her latest book Ski Weekend launched last fall to five-star reviews. How dope is that?
Even more dope is that Liani shares her law and creative writing experiences through her new course, Copyright 101. In this course, she teaches writers and bloggers how not to be fearful of copyrighting, empowering them to feel more confident in protecting their craft. "If you're serious about your writing business, you absolutely must understand how copyright works and the protection you need to take advantage of."
Also, who doesn't love a good writer Q&A?! I gobble up as many as I can. It's the perfect way to discover their writing process and pick up tricks to compare it to my own. The best part is realizing that although we all write solo, we are not alone! We are in the creative trenches together! I hope you feel this way, too, when seeing how Liani does what she do.
Without further delay, Meet Liani.
Q&A with Author Liani Kotcher a.k.a. "Rektok Ross"
When did you realize you were a writer?
Ever since I was a young girl, I remember loving books and writing. I was pretty nerdy in elementary school and I remember I would carry this little Lisa Frank unicorn journal around and each day I'd write a new chapter in it. Even back then, I was working on this soap opera, teen angsty type story about the geeky kid that becomes popular and cool—kind of like L.J. Smith's The Secret Circle series, which I was obsessed with growing up. This love of writing continued on to my high school writing classes and even college writing and film classes, though I ultimately decided to go into law because I didn't have the money to just freewheel it as a writer. I had bills to pay!
Why a pen name and where did it come from?
While working full-time as an attorney at a big, international commercial litigation law firm, I got back into writing again. I took classes at Southern Methodist University in Dallas in the evening once a week and would write on the weekends whenever I could find the time. This was when I started writing my first book – Prodigal – a Young Adult coming-of-age romance. I knew I wanted to try publishing Prodigal but writing YA romance was definitely a conflict with my day job as a "serious" trial attorney representing Fortune 500 companies. I spoke to my firm about it, and they were incredibly supportive of my writing, but we all decided the best way to do this was to use a pen name so my law clients wouldn't be confused. One night my brother and I joked around about names to use, and Rektok Ross just popped up. Ross is my mother's maiden name, and Rektok is just my last name spelled backward with a letter flipped out. Even though I have since left my big firm job and am writing full time, I've kept the name as an homage to that time when I was living two lives—one as a business person and one as a creative.
Tell us about your book!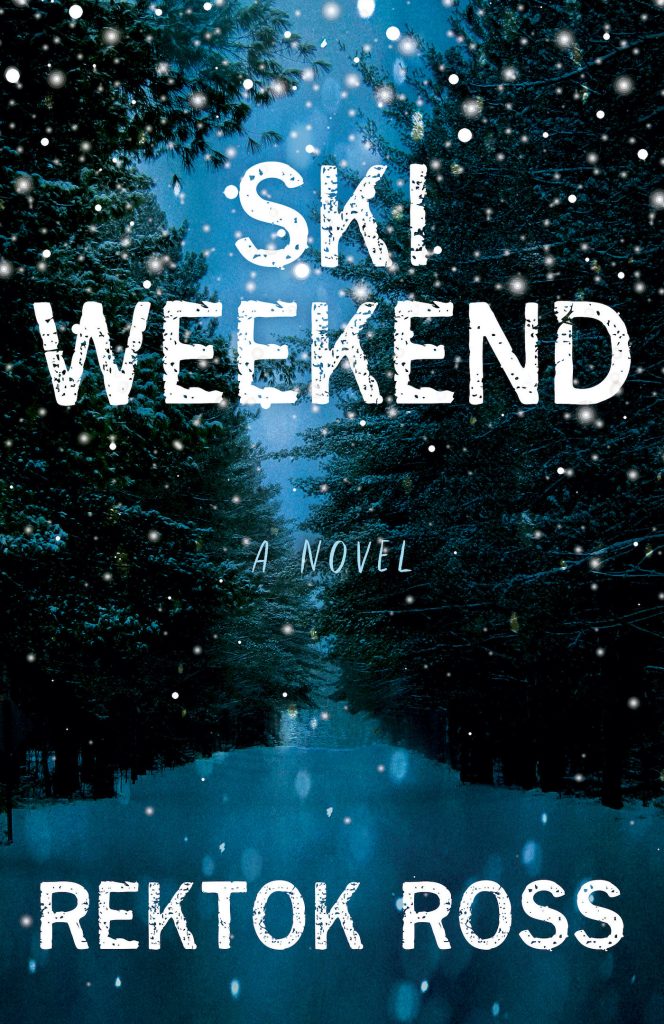 My second novel, Ski Weekend, will be published by SparkPress and [came] out in October 2021. Ski Weekend is a Young Adult survival thriller best described as a snow-packed mash-up of The Breakfast Club and Alive. Seventeen-year-old Sam is dreading senior ski weekend and having to watch after her younger brother and his best friend, Gavin, to make sure they don't do anything stupid. Again. He may be gorgeous, but Sam and Gavin have never gotten along. Now they're crammed into an SUV with three other classmates and Gavin's dog, heading on a road trip that can't go by fast enough for Sam. After their SUV crashes into a snowbank, they're stranded in the mountains with cell phone coverage long gone and temperatures dropping. They bundle up and wait for rescue, but as hours turn to days, the group ventures outside to find help. Sam's troubles double when an accident leaves her brother with a broken, smashed leg and a raging fever. Food and supplies dwindle until there isn't enough for everyone. While the winter elements begin to claim them one by one, Sam vows to keep her brother alive. No matter what.
What was your first major writing project?
Before I wrote my first novel, Prodigal, my older brother Lance and I wrote a comedy screenplay called Weasels, which we filmed on an indie budget and then screened at some local film festivals. It was an amazing experience and a lot of fun! I'd definitely love to get back into screenwriting at some point.
What is your writing process? (Morning, night, music, candles, do you use an outline, etc.)
My process is that I'm a planner, so I plan my week and writing days in advance. If I block the day to write then that's when I write. Sometimes I'll get stuck during random times of the day by an idea and I do jot that down right away into my cell phone in the Notes app but I wait to transfer it later into Google Docs when I'm ready to actually sit down and write. For the most part, I'm pretty type-A about my writing schedule. While I'm writing, I almost always have a playlist for that book. For example, right now I'm working on a Young Adult urban fantasy that's a retelling of the Hades/Persephone Greek love story so I've been listening to a lot of moody music like the Twilight soundtrack. I also try to light candles to evoke the feeling of the book. For Ski Weekend, which takes place in the mountains, it was a lot of fir-scented candles burning at my desk. I also use an outline for sure. I'm a plotter all the way–not a pantser.
How much time do you write each session?
This can vary on the day. I usually have a minimum goal – like, I need to get down 2,000 words or one chapter per day but if I'm on a roll I will keep going. I think goal setting is key to writing a book. You have to know how many words you want to write and when in order to determine when you'll have that first draft ready.
What is your editing process like? Computer or print out? Scatter on the floor or keeping a binder?
I actually have a fantastic freelance editor Amy Tipton of Feral Girl Books who I found about two years ago. She's amazing! My process is I write the first draft and then do one clean read and revision first and then I turn it over to her to start the editing process. We usually have a phone call and she gives me line edits and then I revise, revise, revise. When I first started out, I was in a critique group and I enjoyed that as well, but I've found that working with one trusted professional allows me to turn changes faster.
Do you give yourself a deadline when editing?
Yes, always. I always have in mind when I want to be done with a book.
Traditional or self-publishing?
My first book, Prodigal, was self-published. Ski Weekend will be with a hybrid publisher. I'm not sure what the future holds. I'm not opposed to traditional publishing, but I also like the fast pace of indie publishing and the control aspect. Can you tell I'm a little bit of a control freak? LOL.
How did you find your agent?
I'm un-agented right now. I actually did query Ski Weekend and was super close to signing with a big New York agent and then COVID happened and things sort of slowed down. I didn't want to wait so I signed with a publisher instead.
What are your long-term goals as a writer?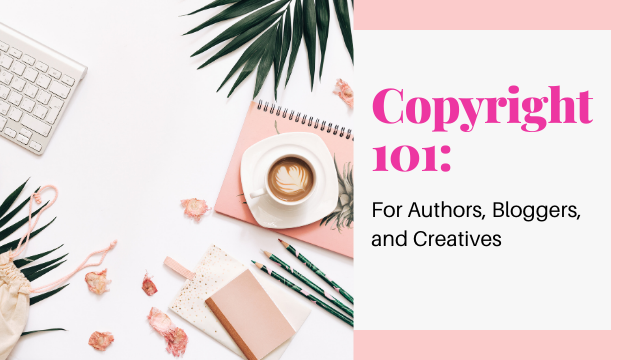 I would love to be a multi-hyphenate. Fiction author/screenwriter/producer. I really love books but I'm also a huge fan of films so I can see myself bouncing back and forth between both industries, especially as book adaptations are so huge right now. I also really love helping other writers and creatives and am putting together some online courses on writing and the business of writing.
My first course, COPYRIGHT 101, teaches authors, bloggers, and creatives everything they need to know about the complicated world of copyright, based on both my first-hand knowledge of copyright law during the decade-plus I spent as an intellectual property attorney as well as my personal experiences as a creative myself. I'd love to be a positive force in the writing community to help nurture others to follow their dreams and run their writing business the right way, so they aren't taken advantage of.
What advice would you give yourself just starting out?
Read as much as you can! Read widely in the genre you want to write in. Never stop reading and learning. I also think courses are a wonderful investment. I took writing classes at SMU when I started out but now there are so many wonderful online courses there is no excuse that you can't find the time. Writing is a skill—you need to learn the tools!
What is the best writing advice you've ever received?
Butt in chair! Basically, if you don't take the time to write, it won't get done. You can have all the great ideas in the world and the best intentions, but your butt needs to get in the chair and actually write, or you'll never have a book completed.
Anything you'd like to add?
Being part of a writing community is also super important for a number of reasons, but especially for motivation and support. Writing can be really lonely! I've got a private Facebook group for readers and writers that you can join.
Like I said above, my first business writing course teaches copyright to writers and bloggers. If you're serious about your writing business, you absolutely must understand how copyright works and the protection you need to take advantage of.
Also, my book Ski Weekend has already been featured in Cosmopolitan, Yahoo! Life, SheReads.com, SheKnows.com, and more as a most anticipated fall book and is best described as The Breakfast Club meets Alive. A gritty, gripping survival thriller, Ski Weekend follows six teens stranded in the mountains who are forced to make impossible choices about who will live and who will die. A timely novel in light of today's current events, my goal in creating Ski Weekend was to create a world with a diverse cast that teens can identify with, throw them together against their will in a thrilling survival scenario, and see if they could find a way to common ground if they really tried. The novel explores existential questions of life and death, hope and faith, and what it all means.
And if you'd like to connect more, you can always find me on socials at @RektokRoss. I'm most often hanging out on Instagram, Twitter, my Facebook group mentioned above, or my website www.RektokRoss.com where I blog about books and writing. Come say, Hi! I'd love to meet you!
Liana Kotcher
www.RektokRoss.com
Instagram: @RektokRoss
Twitter: @RektokRoss
You might also be interested in...