Class-Action Lawsuit at Biltmore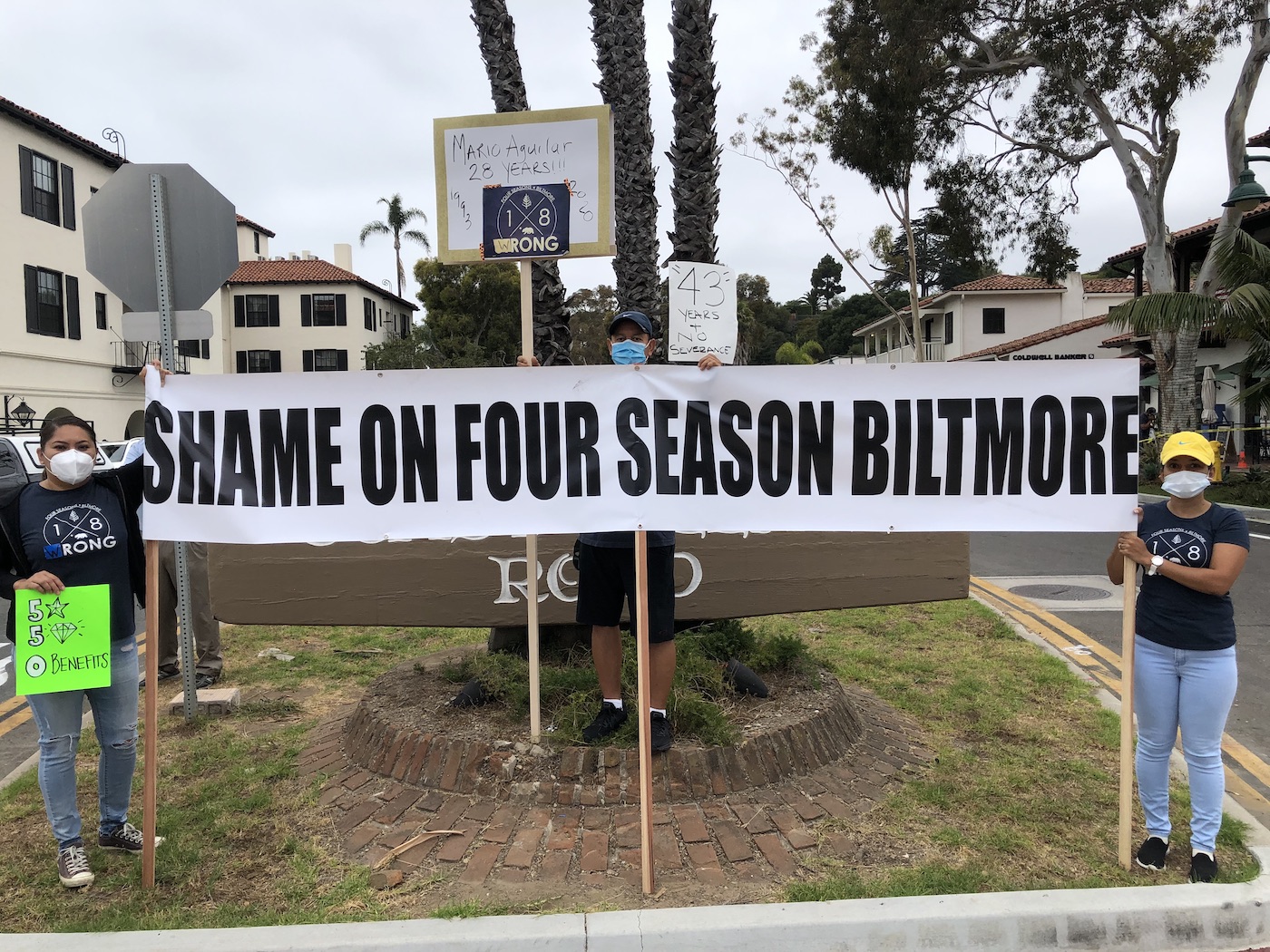 A class-action lawsuit was filed in late January by former employees at the Four Seasons Resort The Biltmore against Montecito resident Ty Warner and his hotel company.
The lawsuit notes that at the beginning of the pandemic in March 2020, 450 employees of the resort were furloughed, with hotel operators not being forthcoming about when or if the hotel would reopen. The lawsuit alleges that by keeping the hotel closed, employees were in a state of limbo where they had no rights as they were on "temporary furlough" but not terminated. If they were to have resigned, they would lose their entitled separation pay, among other benefits. The lawsuit adds that plaintiffs and class members have suffered and continue to suffer substantial losses in earnings and job benefits, and have suffered extreme and severe mental anguish, emotional distress, and pain and suffering.
The lawsuit is seeking $6,000,000 in damages. The suit is being handled by law firm Anticouni & Ricotta of Santa Barbara.
Ty Warner maintains that he has no plans to sell any of his Montecito properties, which include the Biltmore, the Coral Casino, Montecito Club, and the San Ysidro Ranch. He has said that he is using the property closure as an opportunity to reinvest in the beloved resort. All reservations for the resort have been canceled through 2022.
In August 2020, over 250 Biltmore employees and their supporters took to the streets of Montecito to protest unanswered questions about their employment status at the resort. Many of them held signs or banners boasting how many years of service they have given to the five-star resort, only to be furloughed indefinitely without benefits or severance pay. Many donned "Biltmore Strong" shirts that were made following the 1/9 Debris Flow in January 2018; but the "St" was covered up with a "W," so they read: "Biltmore Wrong."
You might also be interested in...