A Dozen Rosés: You'll Love These Pink Wines for Valentine's Day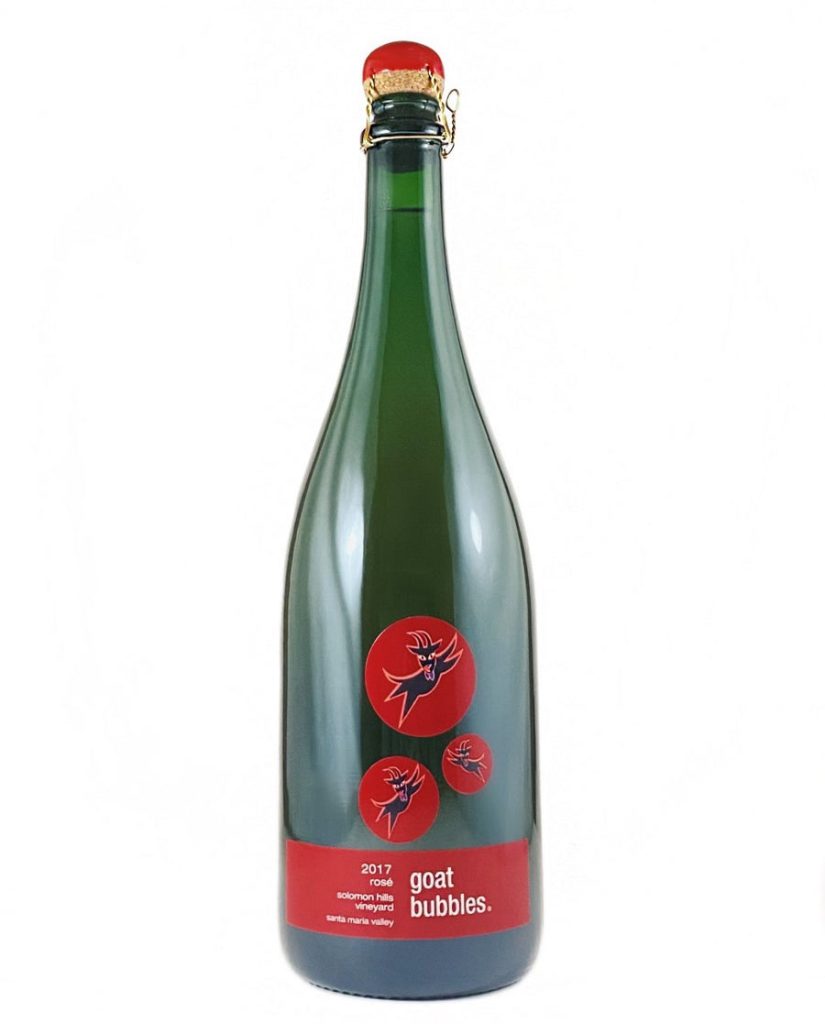 It's all about skin contact! An apropos start of a story about Valentine's Day, I guess. But we're talking wine here, and those pink sippers that look and smell and taste so pretty, they're sure to be our go-to thirst quenchers this Valentine's Day.
That seductive hue is, indeed, the product of calculated contact between the skin of wine grapes and their juice. Sometimes, it's a couple of hours. Other times, a day or two. Since the juice is naturally clear, controlling contact with skin controls the bleed of the anthocyanin pigments in it, thereby controlling the intensity of the color they impart.
The production of serious rosés in Santa Barbara County has ramped up nicely in the last few years, both as still and sparkling wines. They usually deliver big value, and they always deliver a memorable drinking experience, one certainly worth sharing. Here are a dozen rosés – all local, all available in limited quantities – that you'll be sure to love this Valentine's Day.
Goat Bubbles 2017 Rosé ($44): Norm Yost, whom we consider to be the grandfather of the Santa Barbara sparkling wine movement, released this vintage sparkler just a few months ago, and it's been a big crowd pleaser at the Flying Goat tasting room in Lompoc. Made with pinot noir from the famous Solomon Hills Vineyard in the Santa Maria Valley, it's salmon-colored, with notes of strawberries and baked croissants.
Fesstivity 2018 Brut Rosé ($49): Made entirely from pinot noir grapes grown in the coveted Sta. Rita Hills area, this bubbly is full of effervescent energy. The texture is elegant and the flavors deliver zing – cranberry and citrus, with twinges of tropical fruit. This wine was aged in neutral French oak for seven months. Get it at the Santa Barbara Wine Collective in the Funk Zone.


Riverbench 2018 Brut Rosé ($48): There's a great blush color to this sparkling wine, which is made from pinot grapes grown in the winery's certified sustainable estate vineyard in the Santa Maria Valley. Super fresh, this one showcases aromas and flavors of raspberries and flowers. Available at their Funk Zone tasting room.
Santa Barbara Winery 2017 Sparkling Rosé ($60): Winemaker Bruce McGuire follows the traditional Méthode Champenoise to craft this all-pinot bubbly made from fruit grown at Burning Creek Ranch in the Sta. Rita Hills. Lots of berry notes here, as well as a bright and racy finish.
DaFoe Wines 2020 Kiss Kiss, Bang Bang Rosé ($34): A guy I consider one of Santa Barbara's most talented under-the-radar winemakers has made a delicious all-grenache rosé. Sourced from Tierra Alta Vineyard in Ballard Canyon and aged in neutral French oak, Rob DaFoe's latest rosé is round on the midpalate but bright and refreshing on the finish. Get it at Sunburst Wine Bar in Carpinteria or enjoy special pricing when you buy it by the case at the DaFoe tasting room in Los Olivos.
Kimsey 2020 Grenache Rosé ($29): Montecito residents Bill and Nancy Kimsey established their namesake Ballard Canyon vineyard in 2008, and, with the help of winemaker phenom Matt Dees, it's been producing phenomenal high-end wines ever since. This rosé is serious but super approachable, silky in the mouth and full of citrus and watermelon flavors. The result of 30 hours of skin contact.
Rusack 2020 Boundless Rosé ($22): The Boundless line is a brand-new project from the Rusack team, including winemaker Steve Gerbac, and this rosé impresses with a gorgeous pink hue. The wine is made from syrah and zinfandel grapes grown on the Rusacks' Ballard Canyon estate, as well as pinot noir from the Sta. Rita Hills. So, some nice complexity here, and intensity, along with plenty of bouncy and fresh red berry flavors.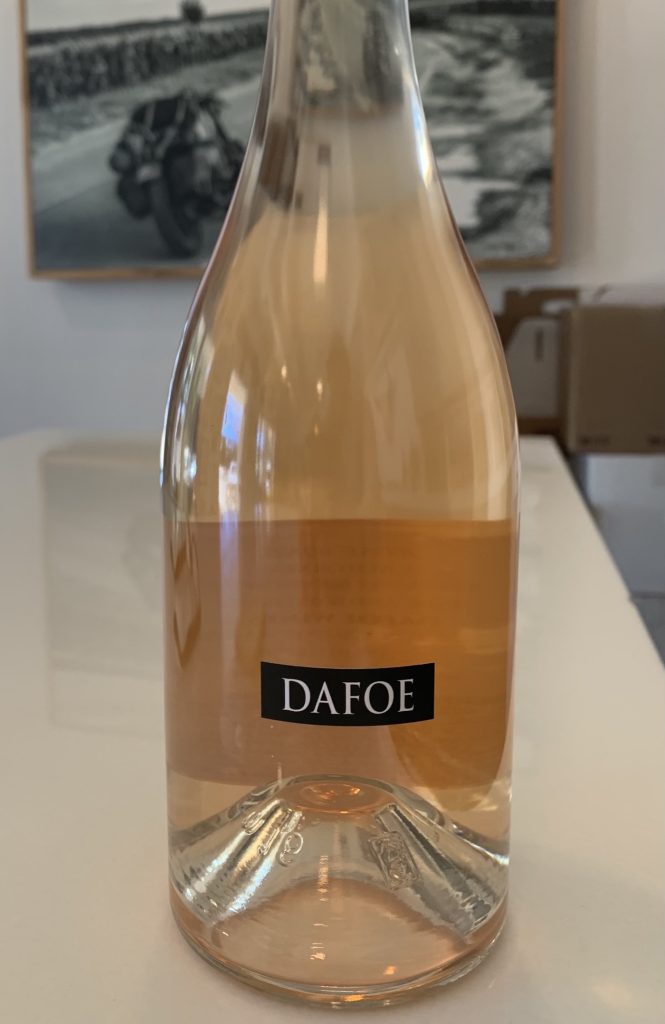 Epiphany 2020 Grenache Rosé ($25): Part of the Fess Parker portfolio, the Epiphany team, led by winemaker Blair Fox, sourced the grapes for this wine from their estate Rodney's Vineyard. Aged in a combo of neutral French oak barrels and stainless steel tanks, it shows off watermelon notes on the nose and palate, it's zesty and fresh and is really easy to drink!
Zaca Mesa 2020 Rosé of Grenache ($25): Part of a rosé program that stretches back to the late 1990s, this offering from winemaker Kristin Bryden and her team is very Provence-inspired. Estate grown, it exudes a lovely rose hue, lots of raspberry, peach and tangerine notes and a very clean, tart finish.
Margerum 2020 Riviera Rosé ($26): This wine is a standout on color alone – super light salmon pink, thanks to a process known as saignée, where juice is removed right after the grapes are crushed. Winemaker and Montecito resident Doug Margerum delivers another Provence-inspired drink made from various Rhone grapes, mainly syrah and grenache. Perfect for poolside, this one is splashy and refreshing. Visit the tasting room at the Hotel Californian.
Summerland 2020 Central Coast Collection Rosé ($16): A super easy, fun rosé made from a variety of fruit sources. This one leans fruity, with plenty of raspberry and strawberry notes and citrusy acidity, and delivers a dry finish.
Municipal Winemakers Appetizer Aperitif ($33): This funky offering from winemaker Dave Potter is an honorable mention – not really a rosé but a unique sipper with a super special orange tint that I think can add some frolic and spice to a Valentine's Day get-together. Riesling ice wine is the base here, and then 20-plus ingredients go in, including hibiscus flowers, gentian root, and orange peels. The bitterness in this beverage is zippy but bright, and it's balanced by a bit of sweetness and plenty of complexity. Something interesting to sip with the one you love to sip with!
Happy Valentine's Day!
You might also be interested in...