In the Clouds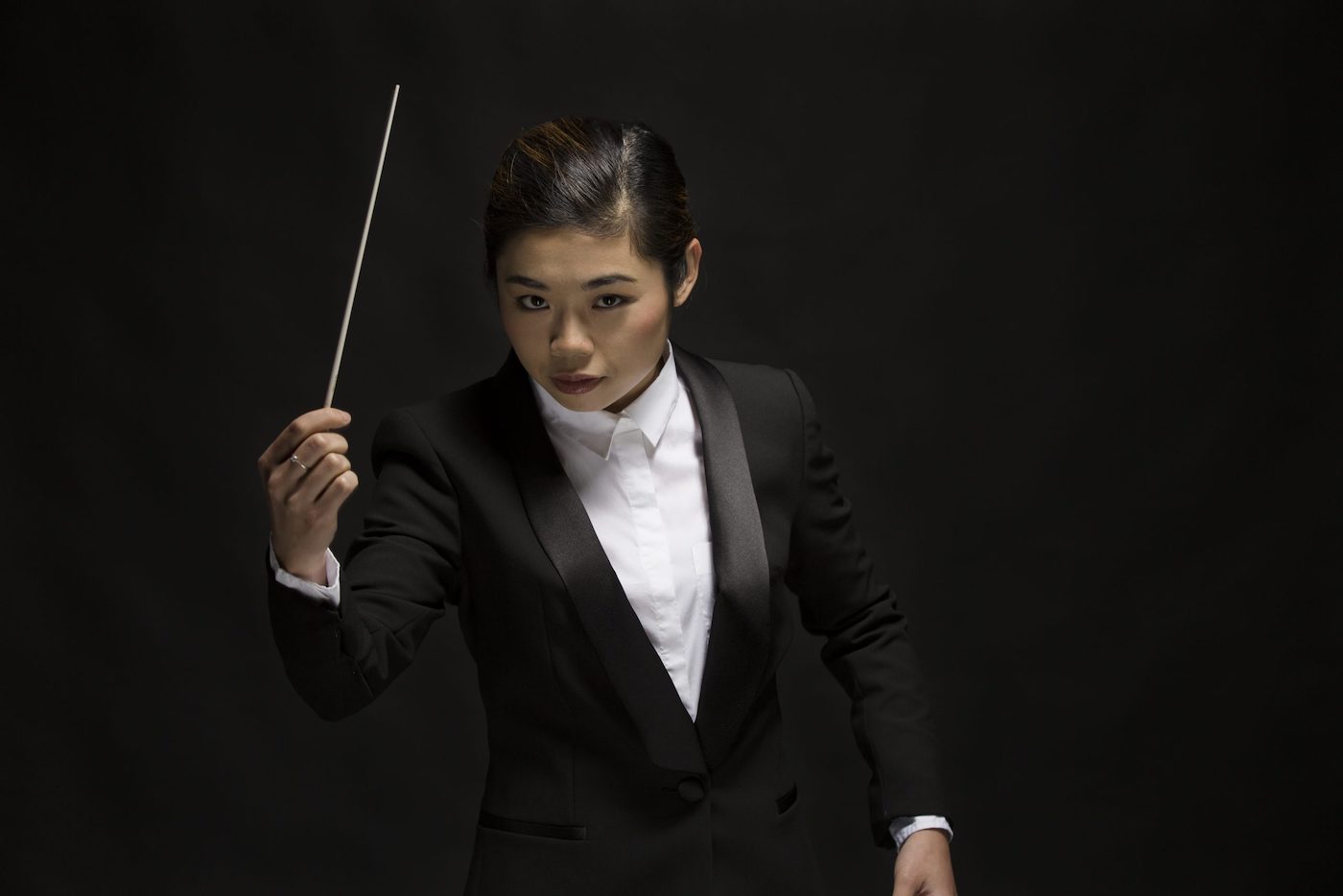 CAMA – Community Arts Music Association of Santa Barbara – hosted the second concert of its international series at the Granada with the Los Angeles Philharmonic, which has visited out Eden by the Beach more than 144 times since the venerable venue was built in 1924.
Both organizations are celebrating their 103rd anniversaries.
Under guest conductor Elim Chan, since 2019 chief conductor of the Antwerp Symphony Orchestra in Belgium, the talented musicians were in fine form with a program featuring former music Academy of the West resident Elizabeth Ogonek's U.S. premiere of "Cloudline," a 13-minute work commissioned by the L.A. Phil, wrapping with Mendelssohn's Italian Symphony No.4 in A Major.
But Grammy Award-nominated pianist Igor Levit's work on the Steinway keyboard playing Beethoven's 34-minute "Concerto No. 3 in C Minor" was a highlight. The Berlin-based musician's work was quite superlative.
Price Reduction
Former Montecito actor Michael Douglas and his Welsh actress wife Catherine Zeta-Jones have reduced the price of their Manhattan pied-à-terre apartment to $19.5 million, a $2 million reduction on the original ask.
The nine-room property, at one time a 15-room residence, has four bedrooms and five baths, including a staff suite.
Two years ago the tony twosome also bought a sprawling Westchester, New York, estate for $4.5 million.
Back on the Market
Singer-songwriter John Mellencamp's Santa Barbara retreat is back on the market for $3.75 million, a price reduction of $750,000 on the original ask of $4.5 million.
The 1980 single-story property, which Mellencamp paid $2.45 million for in March last year, has panoramic mountain views. It is on 6.03 acres with three bedrooms and two bathrooms over 1,800 square feet.
Mellencamp, 70, has innumerable charts hits, including "Hurts So Good," "Jack and Diane," and "R.O.C.K. In The USA."
High School Rivalry
Carpinteria actor Ashton Kutcher's wife Mila Kunis just starred in an AT&T Fiber commercial with his ex-wife, actress Demi Moore.
The commercial has actress Kunis, 38, and Moore, 59, play themselves at a high school reunion with the presentation of the Most Admired Alum Award, which, despite their hopes, goes to another recipient.
Interestingly not only do the women share an association to Kutcher, but both attended Fairfax High School in the Big Orange.
Moore was married to Kutcher from 2005 to 2013 having divorced actor Bruce Willis in 2000.
Young Artists on Display
The Santa Barbara Museum of Art is exhibiting works by 21 local student artists through February 6.
The pieces, which include painting, photography, and woodwork, are on display in the museum's Family Resource Center.
The contributing student artists were crowned winners of the 2022 Scholarship of Santa Barbara Arts Scholarship competition last month. Each will receive a college scholarship for the 2022-23 academic year.
Each year the foundation invites high school seniors in southern Santa Barbara County to submit a portfolio of original work for its art scholarship competition. A panel of prominent local artists, Anthony Askew and Patti Jacquemain, judged the submissions.
Forty-eight students competed this year. Each winner receives a $2,500 scholarship. The Schall Family best of show winner, Katherine Hedrick, a senior at Santa Barbara High School, receives an additional $1,000 scholarship.
The Scholarship Foundation has contributed more than $137 million to over 55,000 county students since its founding in 1962.
Long Live Pip! Pip!
Having used the phrase Pip! Pip! as my signature signoff for more than 30 years, I am mortified to hear that it, along with other traditional old sayings and phrases, is falling out of use, according to a U.K. survey.
The national research, among 2,000 adults aged 18 to 50, by Perspectus Global, found 50 expressions most at risk of never being uttered again.
This includes saying goodbye with a cheery Pip! Pip!, a phrase first used in 1907 and thought to have originated by imitating the sound of a horn.
I first came across it when I contributed to the Grovel column of the London satirical magazine Private Eye, when I worked on Nigel Dempster's Diary on the Daily Mail in the '70s.
I started using it as my signature signoff when I hosted The Gossip Show on E! Entertainment TV in the '80s, and have continued the tradition with my Montecito Miscellany column in this illustrious organ for the past 14 years.
Long may it continue!
Sightings
Actor Dennis Quaid strolling on State Street… Former international racketeer Maria Sharapova at Merci Montecito… Oprah's beau Stedman Graham picking up his New York Times at Pierre Lafond
Pip! Pip! Be safe, wear a mask when needed, and get vaccinated.
From musings on the Royals to celebrity real estate deals, Richard Mineards is our man on the society scene and has been for more than a decade
You might also be interested in...