Letter Perfect for Sale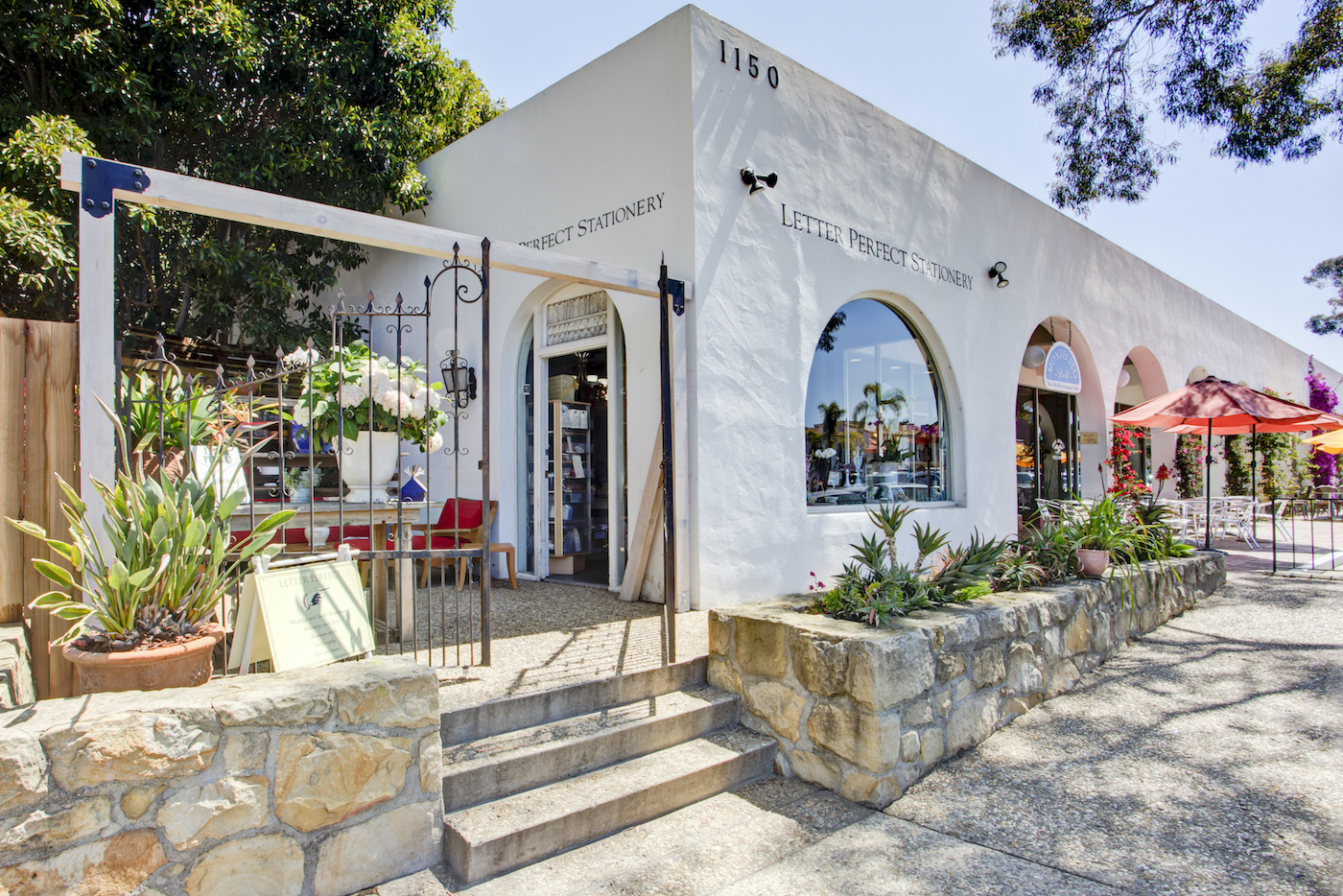 Montecito's Letter Perfect at 1150 Coast Village Road is for sale, and owner Leslie Person Ryan is ideally seeking a buyer who would like to keep the 38-year-old business as a stationery and gift store, saying the shop, located prominently in the Villa Fontana shopping center, next to Montecito Deli, has unrealized potential.
Ryan, who jokes that she started the shop when she was 10 years old, says the time has come to sell the high-end shop, so she can focus on her other passion: community farming. The board of the Santa Barbara Agricultural Farm and Education Foundation, the organization Ryan founded last year in an effort to bring sustainability and food stability to Summerland, has asked her to be the CEO of Summerland Farm, which she cannot do while still running Letter Perfect. Ryan began leasing the farm, which is located on a 6.84-acre property at the top of Temple Street in Summerland, to farm fruit and vegetables for her Sweet Wheel Farm and Flowers business, which she created following the 1/9 Debris Flow that essentially left Summerland residents without access to food for multiple days. The Foundation purchased the farm late last year, and Ryan has been busy farming organic produce to sell at an open-air market next to the gas station on Lillie Avenue; it's open every day and is stocked with seasonal, fresh produce, homemade food products, and flowers. Most recently she has planted three acres of organic wheat for flour tortillas and organic oats, which she will sell wholesale. "I just can't give my all to both the store and the farm," she told us earlier this week.
Letter Perfect has been a popular retail establishment on the road for 38 years, offering custom stationery orders, design services, classes, gifts and cards, custom logos, and much more. "When you start doing wedding invitations for a kid whose birth announcement you created, you realize it's a very special position to be in the community," Ryan said. She would like to help a new owner learn the ropes, and says she has solidified a long-term lease agreement with the owner of Villa Fontana. Since announcing the sale earlier this week, she has received several inquiries from interested buyers, all of whom would like to continue her legacy of high quality stationery and gifts.
"It's been an extremely rewarding experience and an honor to have had this experience with the community. It's just time for me to be in the nonprofit sector now," Ryan said. The future plans for Summerland Farm include utilizing the farm space not just to feed Summerland residents through Sweet Wheel Farm Stand, but donating fresh produce to various nonprofits. The farm will also include an educational component, offering schools in the area a place for students to learn about agriculture, farming, compost, pollinators, and more. Ryan also hopes to expand the farm to include a community donor garden, warka towers (devices designed to harvest water from the atmosphere), a greenhouse area, a fire break, compost, bicycle trails, and areas for chickens and goats to roam.
To inquire about the sale of Letter Perfect, Leslie Person Ryan can be contacted at per sonryan@aol.com.
You might also be interested in...