Gatehouse Approved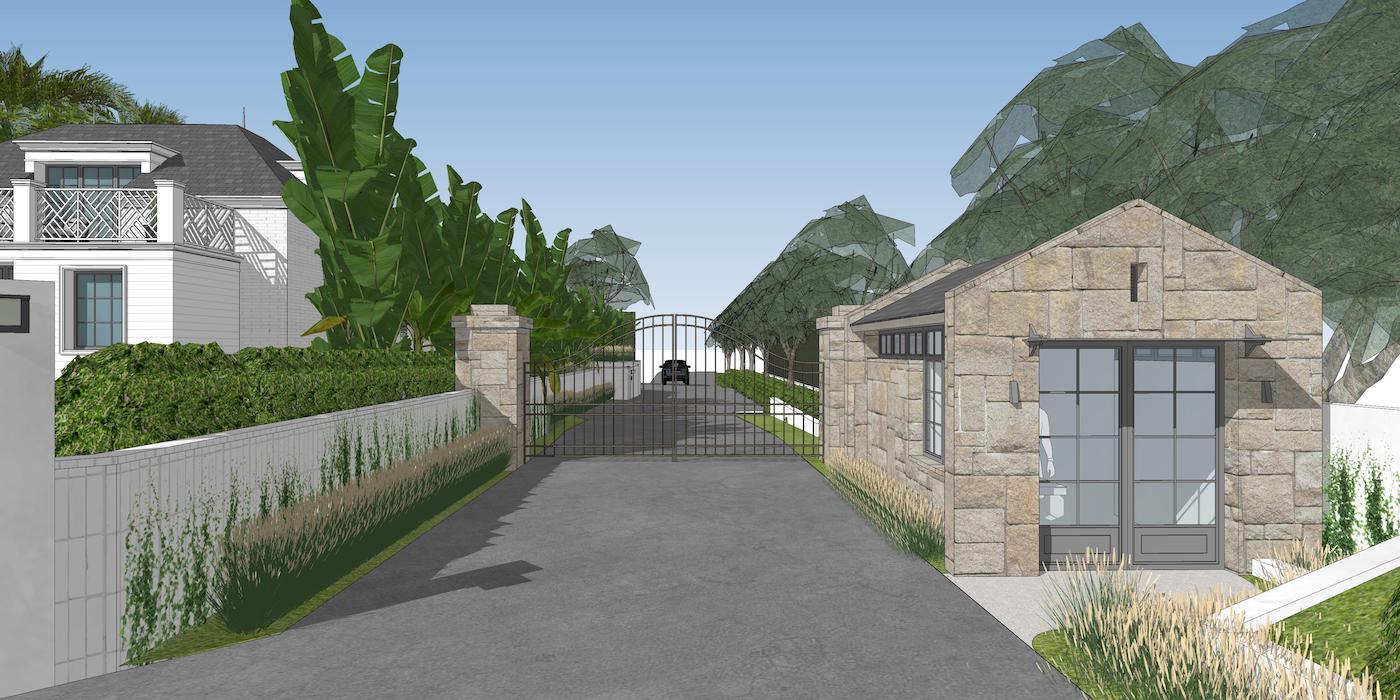 The proposed 24-hour gatehouse at the entrance of Edgecliff Lane was approved at Montecito Board of Architectural Review last week, after gaining unanimous approval by the Montecito Planning Commission in December. The location of the gatehouse is near the entrance to Hammond's Beach at the end of Eucalyptus Lane, and will be built adjacent to the existing, un-manned entry gate.
The 100-square-foot gatehouse will serve all eight oceanfront properties along Edgecliff Lane, after the neighbors collaborated and decided to build it following a reported increase in vandalism, theft, and noise violations on the private lane. The project, designed by Warner Group Architects, includes a small building, which will house an office and bathroom. It will be built with Santa Barbara sandstone and muted materials in order to blend in with the surrounding landscape.
The homeowners are planning to staff the gatehouse 24 hours a day, and it will be up to them to manage and fund the staffing. Project designers were required to rework the site walls on the project to increase the road width for the Montecito Fire Department; the nearby popular public access trail and road easement to access the beach will not be impacted.
"It's a lovely little addition to that part of Montecito," said MBAR member Claire Gottsdanker after the board granted the project unanimous final approval. "I just think this is going to be so sweet right there." Construction is expected to take several months.
You might also be interested in...