Fantastic Fishes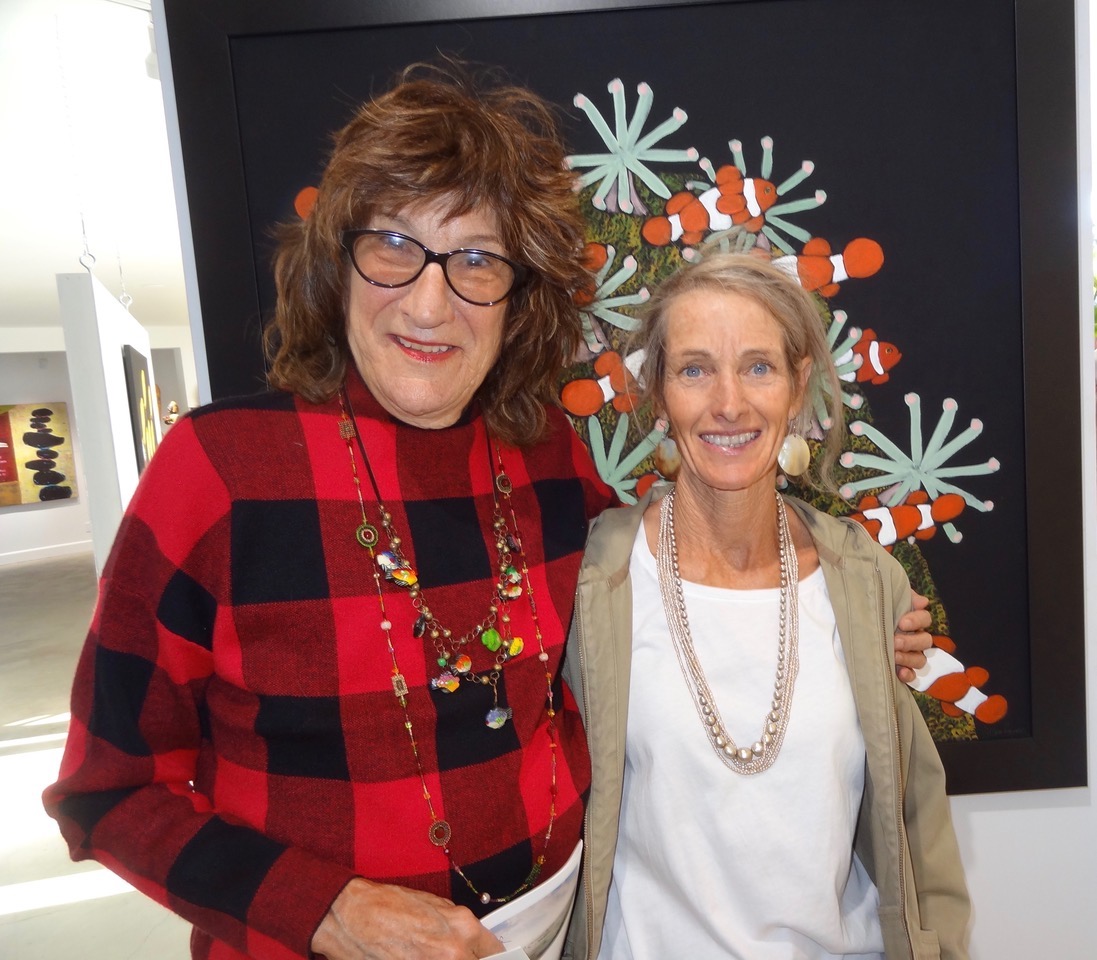 I've known Hillary Hauser for years as the executive director of Heal The Ocean (HTO), but I never knew she was so many other things, including an artist. An invitation arrived announcing an HTO Holiday Open House at Lobster Town U.S.A. Gallery on Santa Claus Lane. The feature would be Hillary and her "Fantastic Fishes" paintings.
Hillary is a recognized photojournalist with a focus on the ocean – adventure, politics, and conservation. She graduated from the University of Washington in 1966 and moved to Los Angeles to be Skin Diver Magazine's assistant editor. Underwater cameras were coming into their own, so Hauser began the popular "Fish of the Month" feature, which became The Book of Marine Fishes.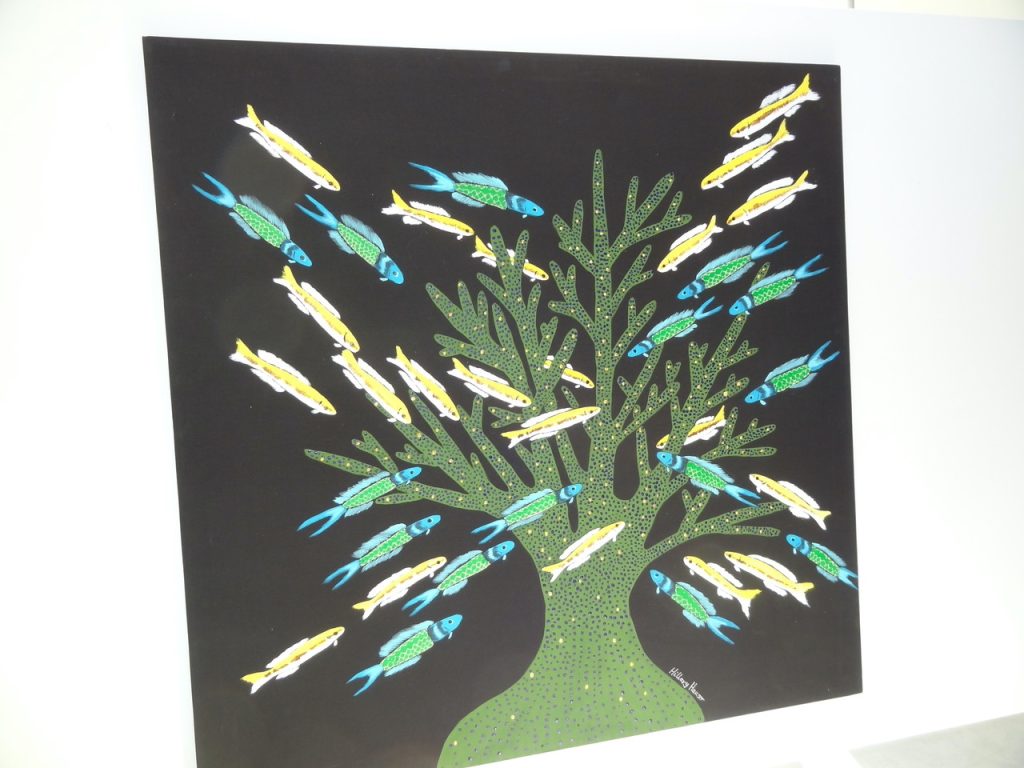 Since, she has published six books about the sea and numerous articles about underwater adventure for National Geographic, Esquire, Redbook, and Reader's Digest, among others. And she began to paint Fantastic Fishes. She assembled her own frames, used durable duck cloth to paint on and, using acrylic paints she produced over 300 pieces exhibited in Los Angeles and Santa Barbara. Now her paintings hang all over the world.
In 1998, local beaches were being closed because of pollution so Hillary took the "bull by the horns" and co-founded HTO, becoming its executive director. It is an internationally recognized citizens' action group in Santa Barbara. She received the venerated NOGI Award from the Academy of Underwater Arts and Sciences for Distinguished Service in 2009.
The painting of fishes that Hillary is standing in front of is called "Clownfish on Corals." According to Hillary, "The fishes look like decorations on a holiday tree. The clownfish is actually a type of damsel fish and is sometimes called an anemone fish, because it lives inside anemones. The coating on its scales protects it from anemone stings, which protects it from predators."
While we got to browse through all the rooms of paintings, there was wine to sip and a cone of various treats that was so pretty it resembled an ice cream cone filled with flowers. There was music by Ben Boyce & Friends and brand new copies of the HTO Newsletter. Many thanks to owner Maire Radis and her family for staging the show and the help they give HTO.
The HTO folks would like you to know that "Heal The Ocean has always been a very small organization with a big bite." They are focused on Santa Barbara, but their methods are now serving as a model for other coastal communities across the country. For more information, call the office at (805) 965-7570 or visit https://www.healtheocean.org.
You might also be interested in...