Montecito Blood Drive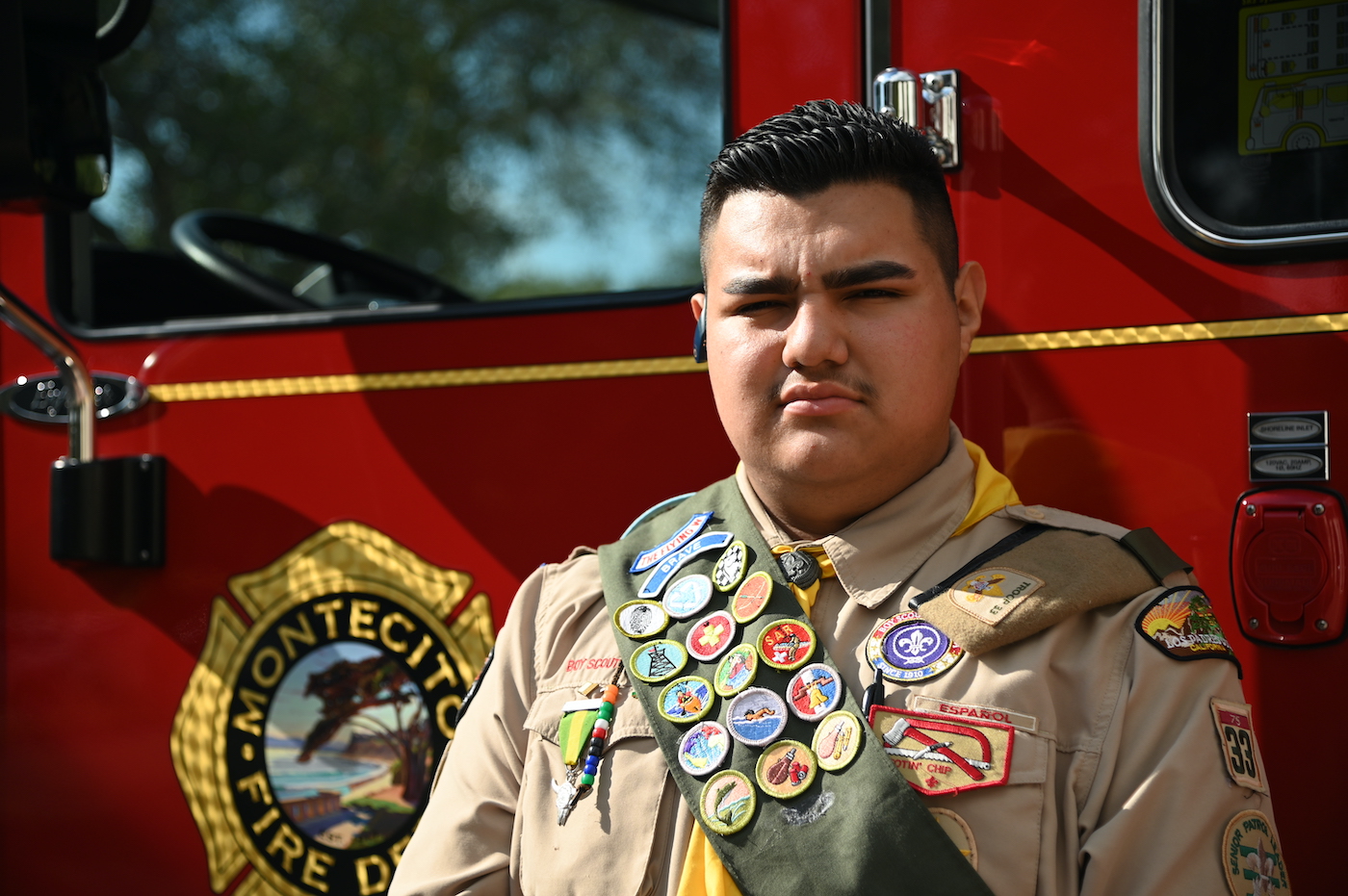 Montecito boy scout Salvador Hernandez, a senior at Santa Barbara High School, is pursuing the highest advancement award the Boy Scouts of America offers to Scouts: the Eagle Scout Award. Hernandez' Eagle Service Project is a series of five blood drives in Santa Barbara, Carpinteria, and Montecito; Hernandez has spent the last several months planning and organizing the drives, which begin this weekend.
"I knew I wanted to plan blood drives for my service project because I really wanted to help others in the community," Hernandez told us earlier this week. "There is a severe blood shortage right now and I want to help change that."
Hernandez is a Senior Patrol Leader with Montecito Troop 33, which is led by Telford Work. The troop was formerly led by Dave Cantin, who died along with his son and fellow Eagle Scout, Jack Cantin, in the Montecito debris flow on January 9, 2018. Currently only 8% of scouts achieve Eagle Scout, although a much higher number of Montecito Boy Scouts have achieved the honor in the past. Hernandez started his scouting journey as a cub in Carpinteria at age seven, and became a Boy Scout at 10 years old.
"Scouting is important to me because I like being able to engage with the community, and to be able to be there for other scouts going through hard times," Hernandez said. Currently working at a local nursery while attending high school, Hernandez hopes to have a future career in law enforcement or fire-fighting.
The blood drives are as follows:
Saturday, January 22 at El Diaz Church, 2107 Santa Barbara St. 10 am–4 pm
Friday, February 11 at Montecito Fire Department, 595 San Ysidro Road
1 pm –5 pm
Monday, February 14 at Santa Barbara High School (only open to students and staff)
Friday, February 18 at Carpinteria Fire Department, 911 Walnut Avenue
3 pm –7 pm
Thursday, February 24 at LDS Church in Carpinteria, 1501 Linden Ave 1 pm–7 pm
The blood drives are being hosted through the American Red Cross and Vitalant. To sign up for the blood drives on 1/22 and 2/24, visit redcrossblood.org, click on Find a Drive, and use the code Eagle33. For the rest of the blood drives, visit vitalant.org. The Montecito drive can be most easily found by using the blood drive code 1216 while searching on the Vitalant website.
You might also be interested in...