Welcome Home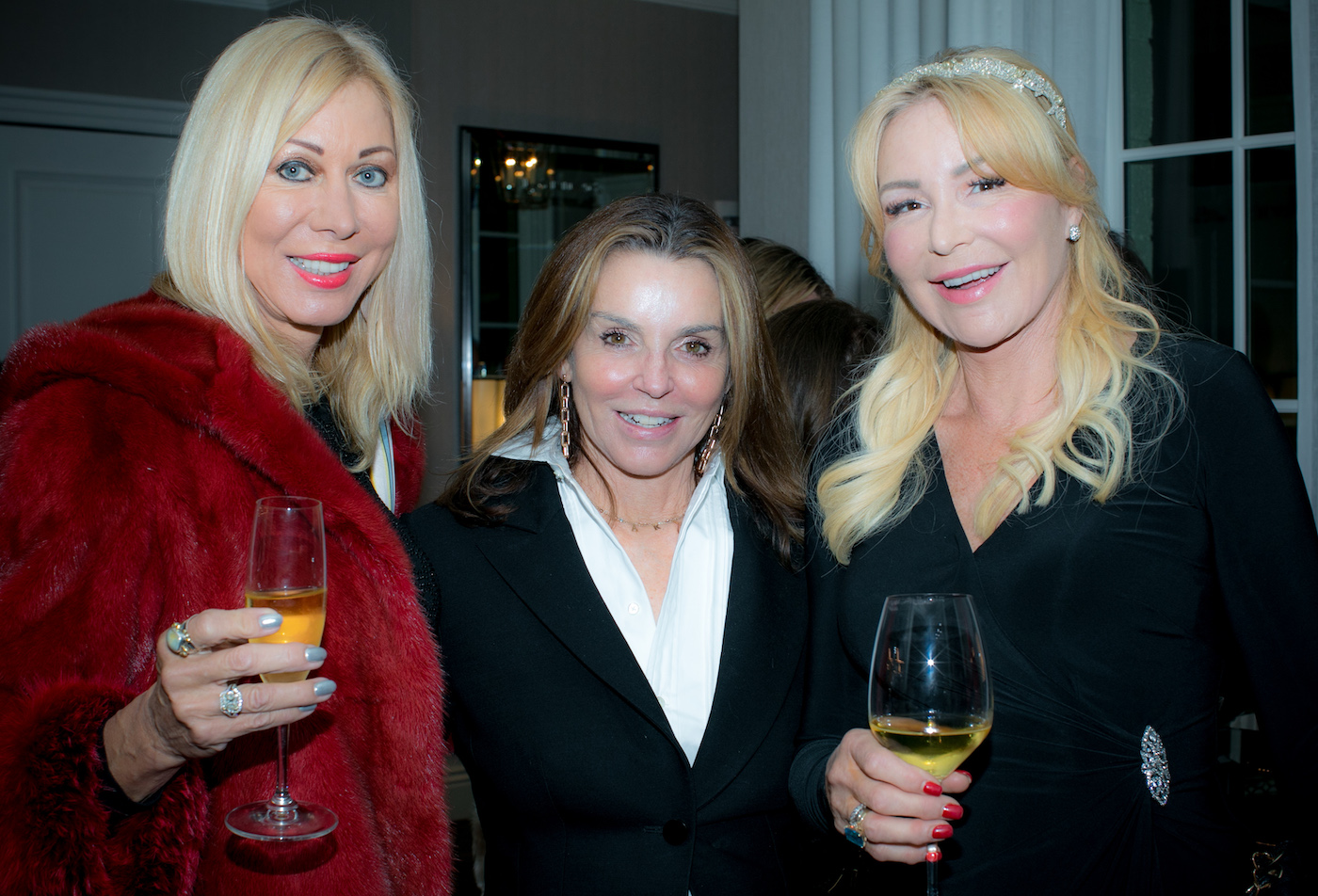 It was case of blinging in the New Year when top jeweler Erik Laykin, scion of the founder of the 90-year-old Los Angeles company Laykin et Cie, opened its new branch at the Rosewood Miramar.
Many guests couldn't get into the socially gridlocked soirée, but those that could gain entree into the opulent salon were able to check out the gorgeous jewels representing decades of classic California design under the watchful eye of plain clothes armed security guards.
Included in the collection was a magnificent $2 million diamond necklace Carrie Mott of Orange County thought would make a lovely tiara, and a beautiful South Seas pearl and diamond suite for $250,000 designed for Rick Caruso's tony hostelry and aptly named The Waves of Miramar.
Among those ogling the bounteous bling and being sprayed with the company's new Montecito fragrance were hotel magnate Pat Nesbitt, Peter Hilf, legal eagle Robert Lieff and his wife Susan, Malibu marketing guru Dawn Moore, singer Katy Perry's parents, Keith and Mary Hudson, Linda LaBelle, Carlos and Leslie Lopez, and Miles Hartfeld and Gretchen Lieff.
A truly sparkling occasion…
In the Market
A duo of Montecito duos have bought the Santa Barbara Public Market and an adjacent space in downtown for a total investment of more than $10 million.
The family partnership of Ralph Alastair Winn and his wife, Ann, have coupled with Travis Twining and his wife, Amanda, in the purchase of the West Victoria Street property opposite the New Vic for $7.65 million, with a vacant commercial condo snapped up for $2.25 million.
A liquor license was transferred with the sale, bringing the deal's value to above $10 million.
The two families have hosted a number of charity events at their Winn-Twining estate, near the home of TV talk show titan Oprah Winfrey, one of the most recent being for local nonprofit One805.
Alastair Winn and Travis Twining are partners in myriad real estate deals, which stretch from Atascadero to Santa Paula.
The two-story 15,000-square-foot market, including a 5,000-square-foot basement, opened in 2014 and consists of food and beverage tenants.
It was originally developed by Marge Cafarelli, founder and managing partner of Urban Developments, who bought the property, site of a former Vons store, in 2008.
You might also be interested in...