Parklets to Stay Longer, Possibly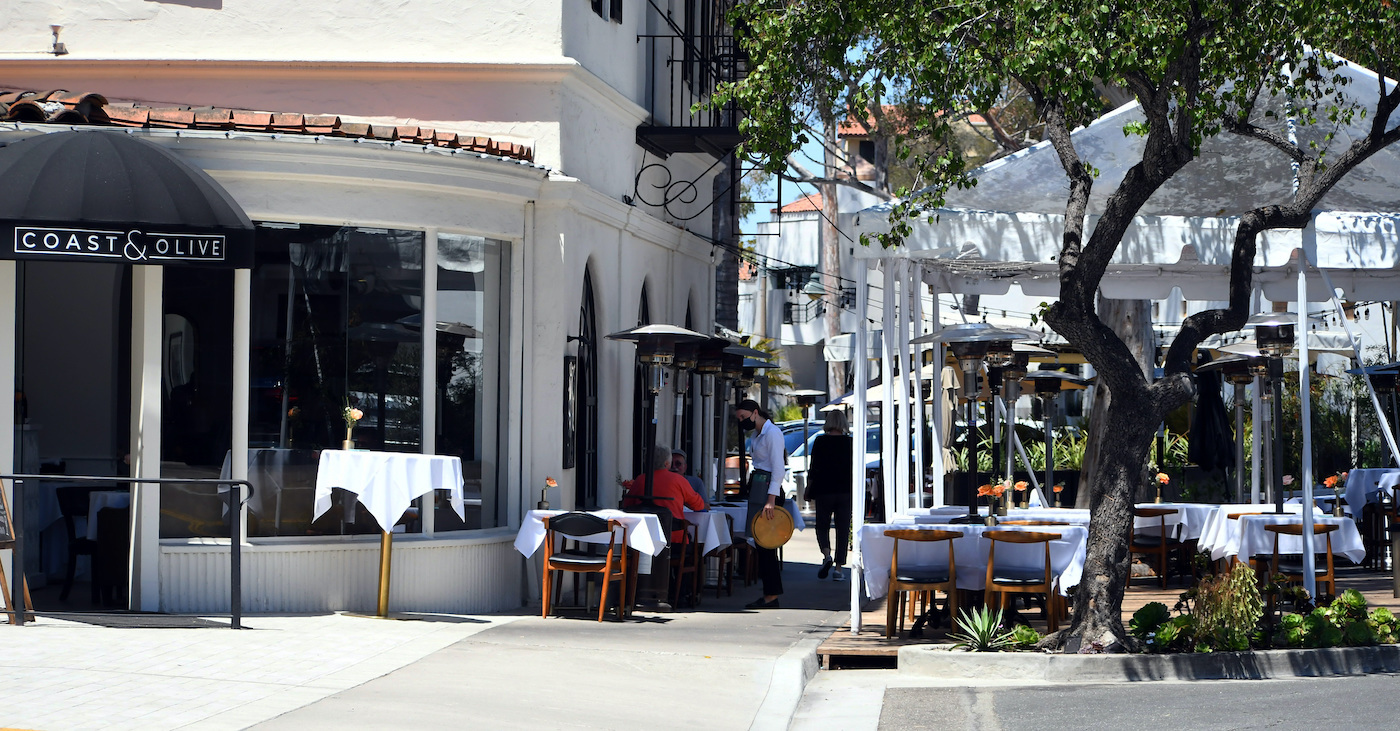 Santa Barbara City staff is recommending to the City Council to adopt an Economic Recovery Extension and Transition Ordinance, which would provide an additional 22 months until December 31, 2023 for businesses within city limits – including on Coast Village Road – to operate expanded outdoor business facilities and parklets. The ordinance also authorizes the continued closure of downtown State Street to vehicles while regulatory changes and the State Street Master Plan are in development.
The current emergency authority allowing for the temporary use of outdoor business areas on the State Street Promenade, on private property, and use of parklets in on-street parking spaces is set to expire on March 8.
According to staff, Santa Barbara has a robust food service industry, and the allowance for businesses to expand temporarily outdoors (adopted in May 2020) was a critical response to keep those businesses operational. The extension to continue to allow businesses to operate expanded outdoor facilities will help ensure their continued success. More than 150 businesses have benefited from temporarily expanding the business areas outdoors. Additionally, the creation of the State Street Promenade has been warmly embraced by the community and has added to the vibrancy of downtown.
The Council Ordinance Committee will review, and Council will consider adopting the Economic Recovery Extension and Transition Ordinance on January 25.
You might also be interested in...