Gabe Escobedo Announces Assembly Run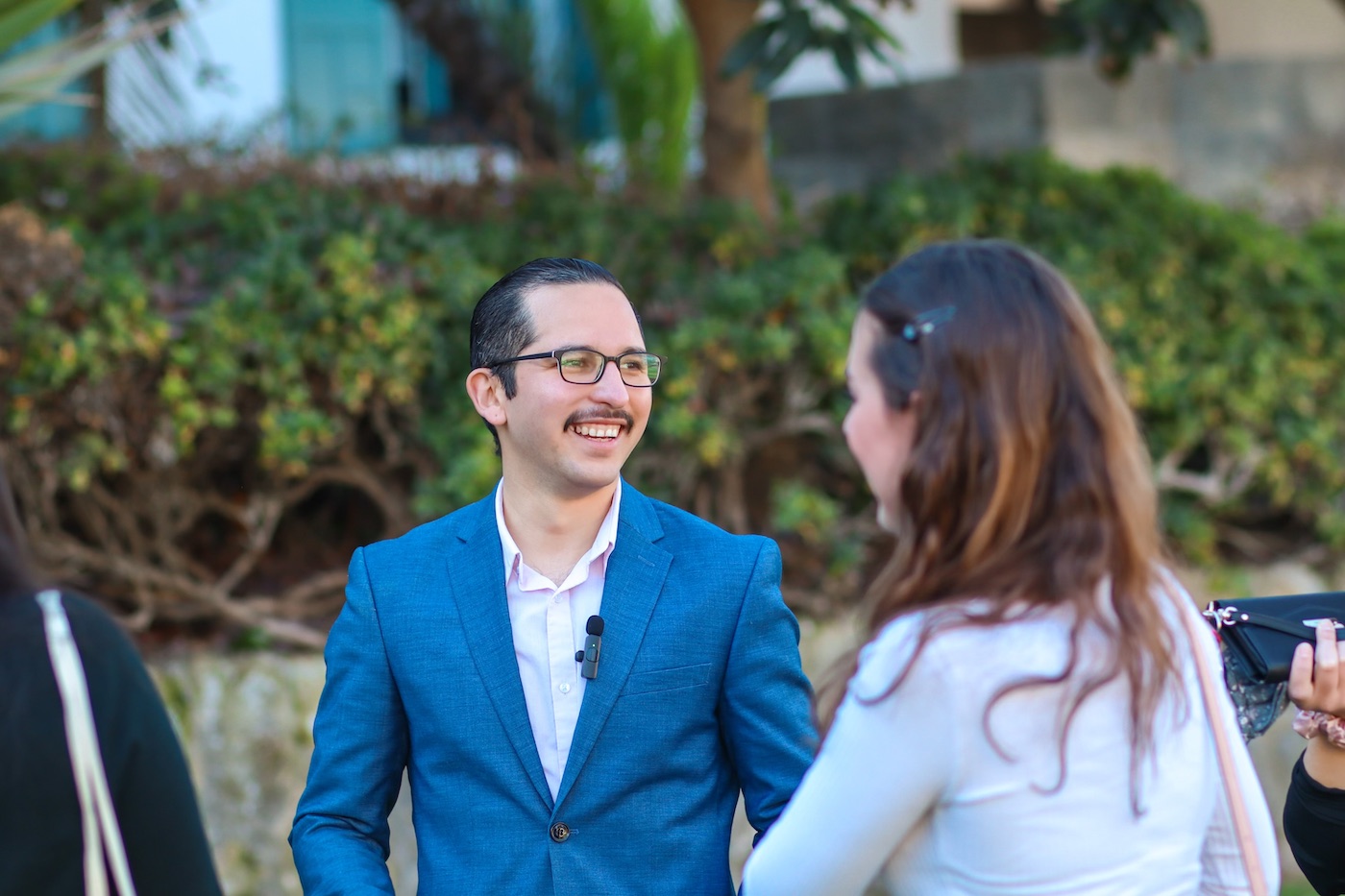 Thanks to redistricting, Santa Barbara will be getting a new State Assembly seat and of course a new assemblyperson to go along with it. At the Courthouse Sunken Gardens in Santa Barbara on January 11, throwing his hat in the ring was 33 year old Gabe Escobedo, most recently chairman of the Santa Barbara Planning Commission and with a host of other impressive jobs (and impressive achievements) before that within the UC system including at our own UCSB.
Escobedo is an interesting candidate whose passions seem in alignment with Santa Barbara's: Escobedo cares deeply about climate resilience, about creating adequate housing, and of course dealing with our homelessness crisis.
Escobedo could be particularly insightful finding solutions to our homelessness crisis because he spent much of his youth housing insecure himself with a father, a drug abuser, who was in and out of prison. Escobedo says his dad's experiences with the law and incarceration gave him a front-row seat to ways in which our penal system could do better. In fact, Escobedo already used his hard-won knowledge of the interface between law enforcement and the prison system as Chair of the Santa Barbara Community Formation Commission, a civilian review committee providing oversite (and recommendations) regarding Santa Barbara's Police Department.
The primary for California's 37th Assembly District will take place on June 7 and, if he makes it, Escobedo would join Steve Bennett as the two assemblymen from this area. One of the important responsibilities of the State Assembly is to prioritize how California spends its $31 billion budget surplus. It's particularly relevant for Santa Barbara, which has the third worst child poverty rate of the 58 counties in California, surpassed only by Los Angeles and Orange counties. A person like Escobedo who has left poverty behind should definitely have interesting insights.
You might also be interested in...