SBUSD Puts Sports on Pause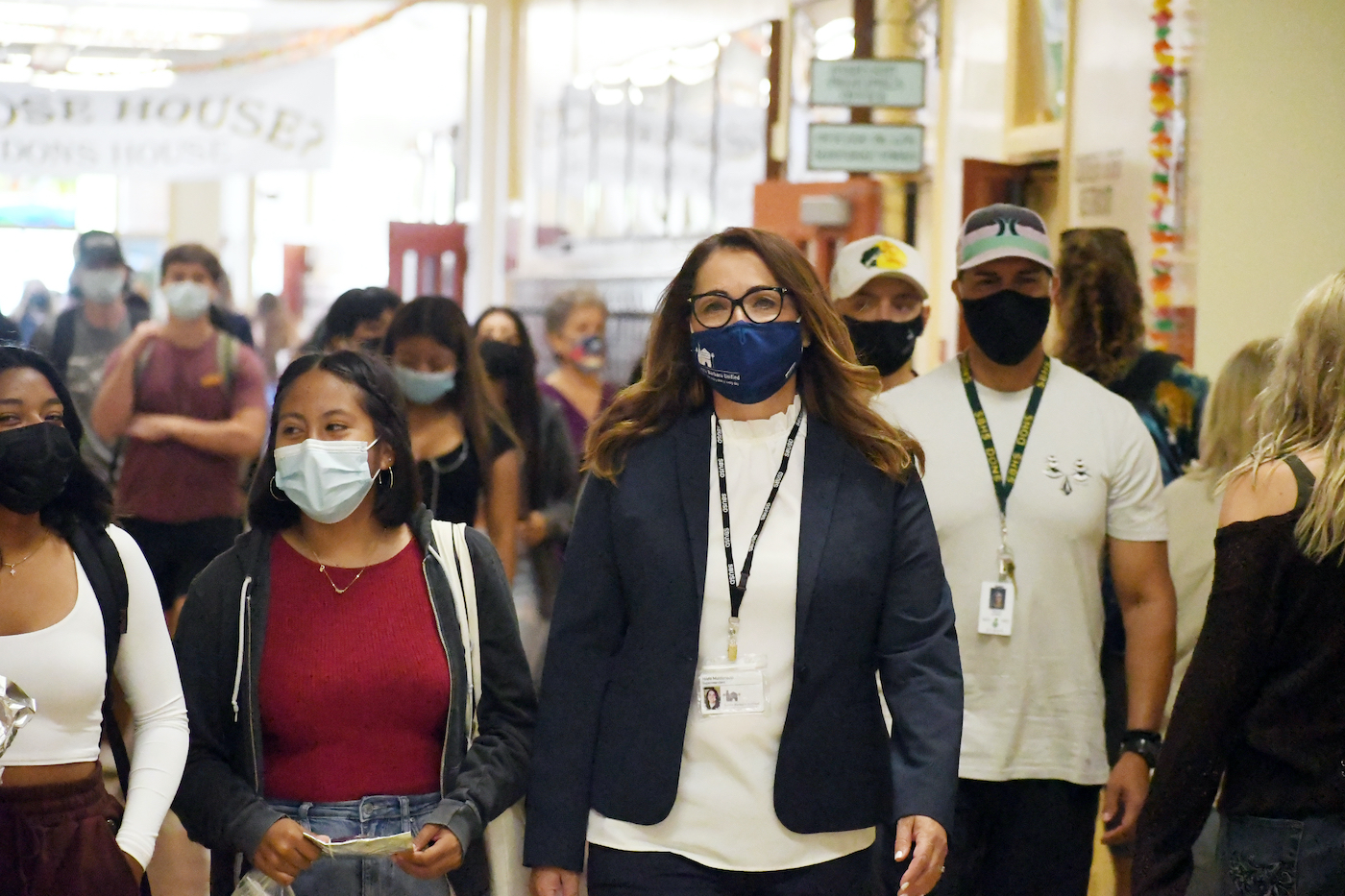 Instruction returned to campuses throughout Santa Barbara Unified School District on January 3, with a flurry of communications helping both staff and students navigate an expected rise in COVID-19 cases throughout the area.
Superintendent Hilda Maldonado delivered a message to the district on January 3 that provided clarification on health protocols, as well as some immediate adjustments SBUSD was making due to " an increase in identified positive cases within Santa Barbara Unified School District staff and students."
A few key takeaways from Maldonado's note:
•Schools continue to have an indoor mask mandate, which will be strictly enforced by SBUSD staff;
•In order to ensure health and safety, all remaining open house events will be virtual; 
•Due to positive case rates among student-athletes as well as the broader school community, we will be rescheduling indoor athletic contests that were previously scheduled to take place during the week of January 3. We will continue to evaluate conditions in order to make and communicate decisions related to athletics on a weekly basis.
•We will continue to follow our normal protocols for absences: students who have an excused absence from school are permitted to make up the work they missed. Additionally, if students are absent for a prolonged period of time or have to quarantine, they may have the option of short-term independent study. 
College Campuses Make Adjustments
Omicron has forced the hands of all three local universities, with each making changes to its health protocols as students return from winter break.
At UCSB, where classes started on January 3, all students will be in remote learning until January 17, Chancellor Henry Yang told students via an email. Students who live on campus can return, with services such as dining still available. The school indicated that it would continue to assess the situation to see if remote learning needed to be extended.
At Westmont, Scott Craig, the school's manager of media relations, said, "students will be returning this weekend for the start of classes on January 10. All students are required to show proof of a recent negative test before arriving on campus."
At SBCC, the college has decided to move the start of its semester back one week, now set to begin on January 18. According to the school's website, the Spring 2022 semester will also see new requirements for masking and testing, set to be implemented on January 4. Also, in the notice, the school stated, "ventilation in all rooms that will be occupied in the spring semester will be checked to ensure filters are changed if needed." As of October 1, 2021, "vaccination — or a combination of an approved exemption, weekly negative COVID-19 tests, and wearing a KN/N-95 mask — will be required for all students, faculty, and staff to enter any college building, teaching location, or in-person class."
You might also be interested in...