A Walk on the Wild Side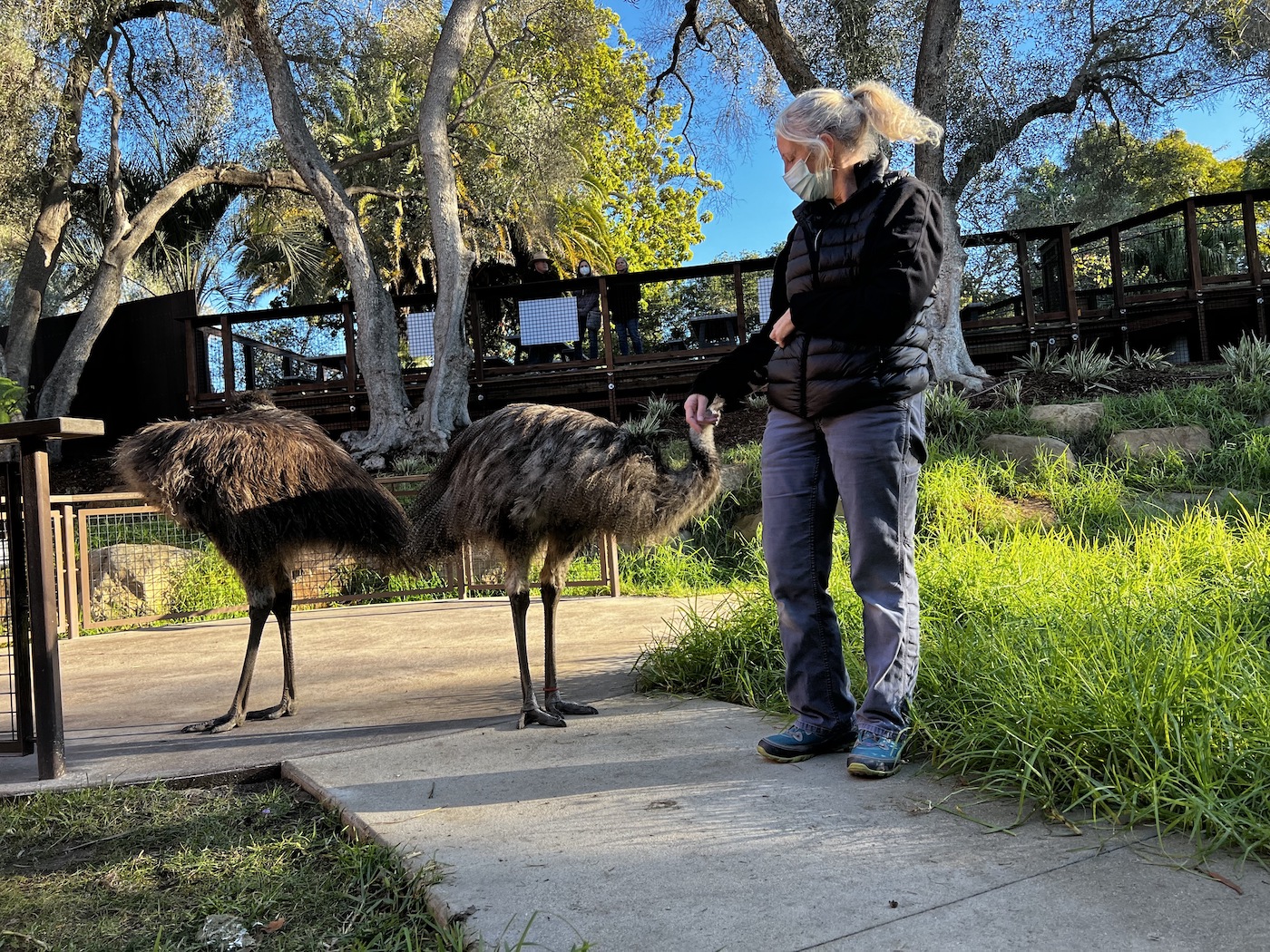 Click. Click. Click.
My wife is normally annoyed by my obsession with my Nikon camera, but this time she was shushing me for good reason.
I was in Max's crosshairs.
He knew I was taking photos of his absolute adorableness.
So, he calmly turned around and seemingly posed.
I was soooooo hoppy. (Listen, I live and die by dad jokes…)
There I sat on a bench inside the new Australian Walkabout exhibit slated to officially debut on January 8.
Max is one of the three newest additions to the 15,000-square-foot enclosure, with a trio of male Western grey kangaroos now munching on the lush grasses at the Santa Barbara Zoo.
I wasn't more than 20 feet away from Max and his two pals, Aspen and Coolibah.
And while I was getting exclusive early access, this experience isn't reserved for media members — it's for everyone.
It's the zoo's first truly immersive exhibit, where those young and old can get up close and personal not only with the 'roos, but also a pair of wallabies and two highly inquisitive emus.
Don't worry, the emus are only enamored with shiny things, so watch out for zippers, as my wife quickly found out.
"It is so cool to see an animal that doesn't exist on this continent other than in human care," said Dr. Julie Barnes, the zoo's vice president of animal care and health and our tour guide for the afternoon. "They're incredibly unique, and what an incredible opportunity to be so close and just appreciate them for their uniqueness.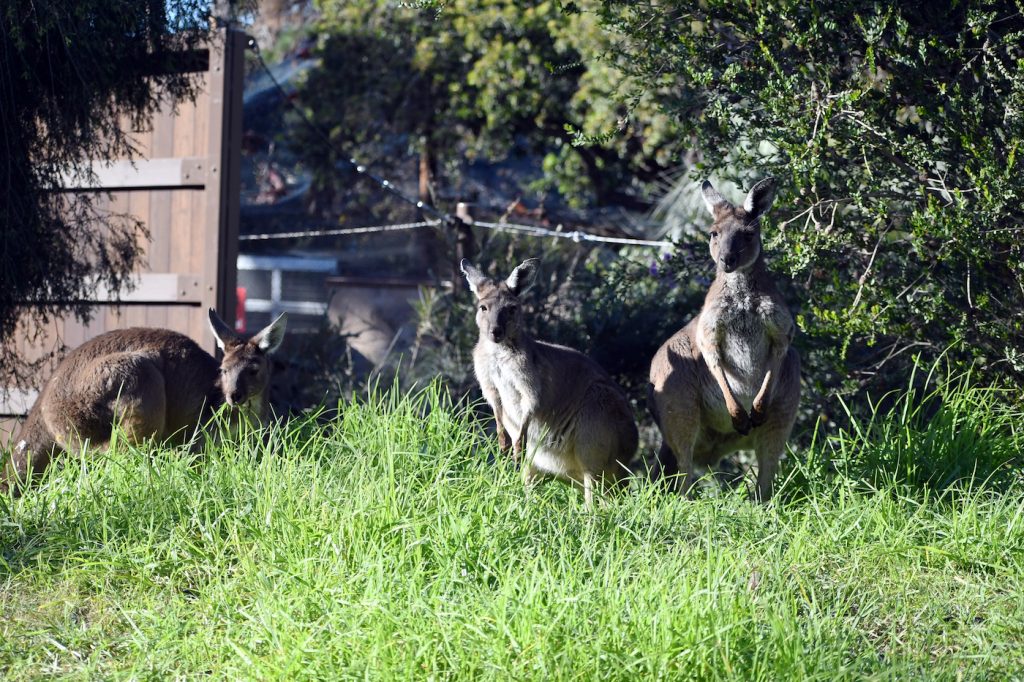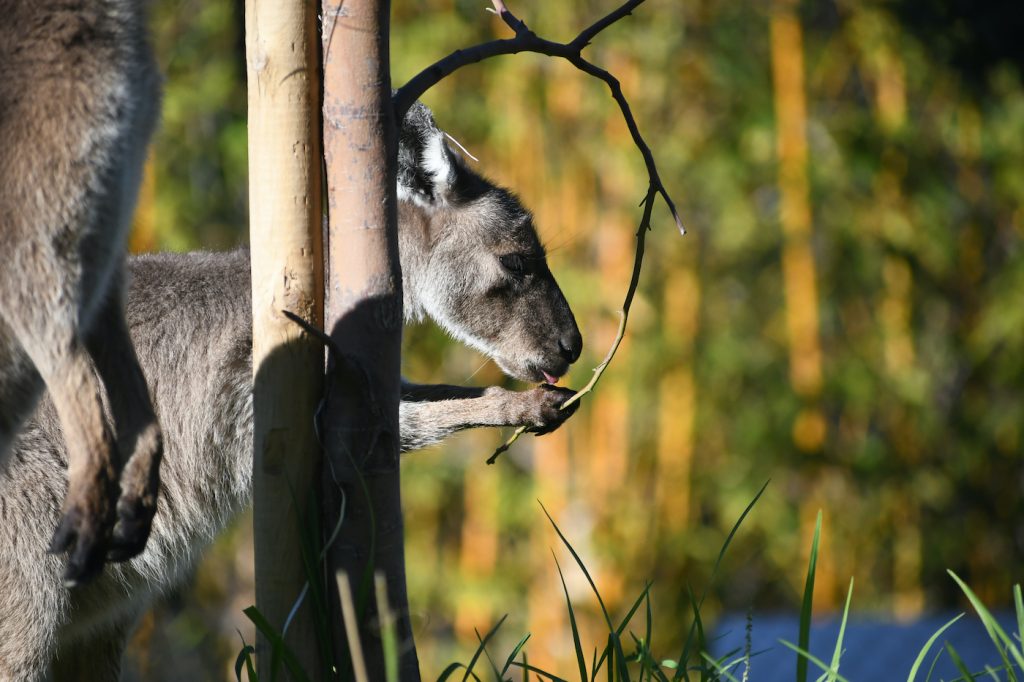 "That's what we really hope for; that connection is what we're really looking for, for our guests and for our animals. Really to connect. If [the community] is connected to the animals, and they have empathy for animals, then they're going to care about what happens to them in the wild."
Barnes has an extra twinkle in her eye about the Walkabout, the exhibit's new residents a reflection of her time growing up in Australia. Initially slated to open in Summer 2021, some slowdowns due to steel fabrication (supply chain!) pushed the opening to the new year. But it has also given the zoo's staff additional time to get to know all three species.
And that in turn has allowed the zoo to prepare for the unique opportunity that lies ahead for guests.
"I happen to love Australian mammals, but I also think this will be really good for the zoo. I think it's an ideal exhibit for our demographic," Barnes said. "I think our guests are really going to love the opportunity to come in and actually share the space with the animals, who just get to hop around and do whatever they want. And then we're going to ask people to stay on the path and the animals can go wherever they want. There's not a lot of animals that we can do it this way with. But these walkthrough-type exhibits, they're very well-established."
For those that have visited the zoo in the past or have seen pictures over the years, the Walkabout has been constructed where the zoo's former elephant enclosure was.
It simply doesn't look like the same space. Gone is the desert feel; in is the lushness one can expect in the Australian Outback.
And there is room for growth, including potential mating down the line — but Barnes warns that could be a little way off as the new inhabitants get used to each other.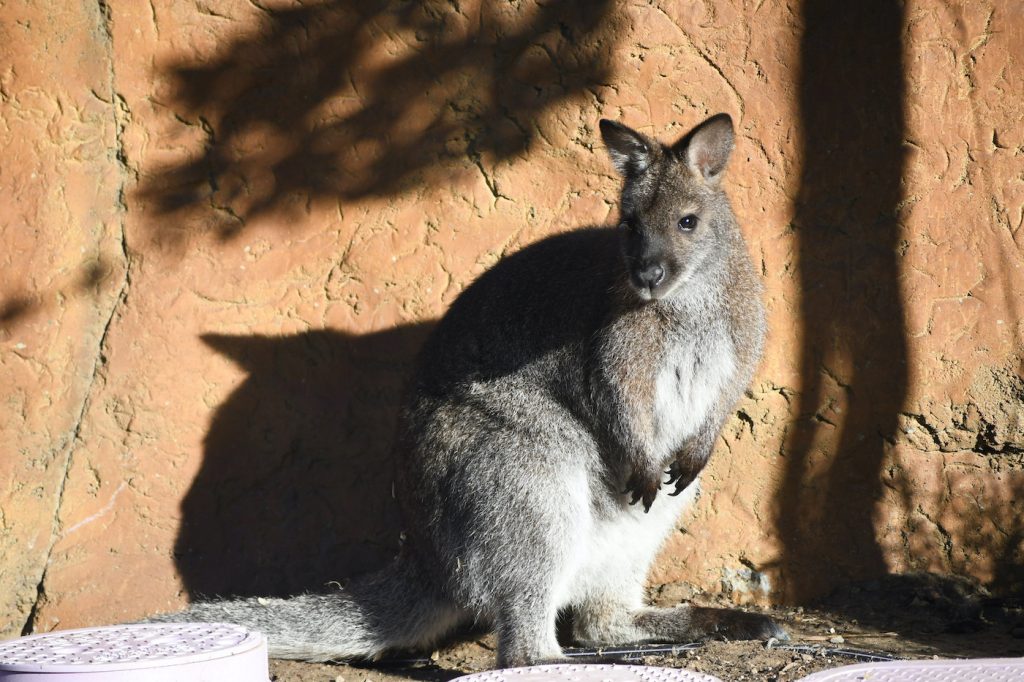 "We weren't sure what the landscaping would sustain. And we know that we want to breed some wallabies, so we know we're going to have a couple more animals coming, so we were careful not to put too many animals in to start with until we let everything settle down," Barnes said. "We want to make sure that the animals are coping, make sure that the landscaping is sustainable, and then from there we can potentially expand our numbers."
The addition of the kangaroos, wallabies, and emus falls in line with the eclectic nature of what a visitor can find at the Santa Barbara Zoo, as it has been 18 months of growth for the facility, including a baby giraffe, amur leopard, and lion all born on site during the pandemic.
And two more baby giraffes are on the way, with the expectation that they could be born early in 2022.
The additional interest has been good for the zoo after the pandemic shut down the facility, with the nonprofit having to dip into its reserve funds, as well as make difficult staffing decisions.
But since, the outdoor facility has been a respite for families from all over, acting as a safe area to have fun and regain some sense of normalcy.
And it has helped the zoo both financially and emotionally.
"To be that outlet, to give people a chance to come and enjoy these animals and forget about everything else for a little bit, that's amazing," Barnes said. "People have fallen in love with the zoo all over again."
And, in turn, that continues to help with the zoo's conservation efforts, including the California Condor, Channel Island fox, and Western snowy plover.
That's why Max, Aspen, and Coolibah are so important — they provide a tangible reminder for visitors and staffers alike as to why the zoo is so important, Barnes said.
"We consider them ambassadors for their wild counterparts. They're helping to save their wild friends."
411
Website: sbzoo.org
You might also be interested in...