Year in Review: Wine
Wine Pioneer Jim Clendenen Passes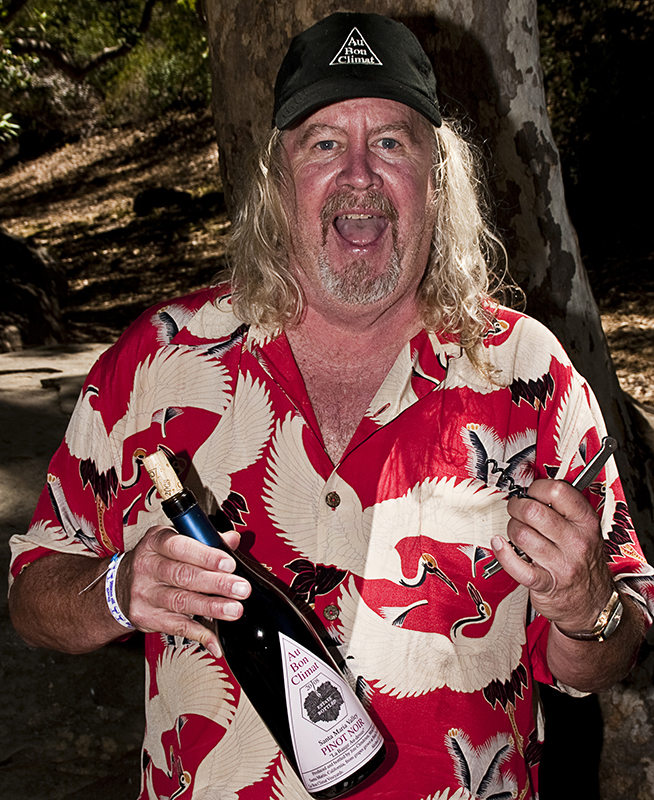 Santa Barbara County lost one of its most prominent champions in 2021. Jim Clendenen passed away May 15 at age 68.
His ebullient, electric personality was certainly a Clendenen calling card, much like his undulating blond hair and steady parade of loud shirts. "It's funny, I always think that winemakers are their wine," winemaker and Montecito resident Doug Margerum told the Journal back in May. "But Jim wasn't. If his wines were more reserved, he was certainly larger than life."
Indeed, it was his unapologetic approach to making wines that shot Clendenen to prominence. His foray into Santa Barbara viticulture took place in the late 1970s, during the county's own early winemaking history, among names like Ken Brown, Adam Tolmach, and Fred Brander. He launched his soon-to-become-world-famous label, Au Bon Climat (or ABC among avid wine drinking circles) in 1982, with a focus on making pinot noir and chardonnay especially, inspired by classic Burgundian techniques. His consistently fresh, balanced, restrained wines gained global prominence not only for Clendenen, but for his home base of the Santa Maria Valley and all of Santa Barbara County, too. He won top-of-industry honors from publications like Food & Wine Magazine and the L.A. Times; the German magazine Wein Gourmet christened him Winemaker of the World.
Jim Clendenen is survived by two children, Isabelle and Knox, as well as a family of ABC employees who worked with him for decades. Like his impact on the local wine industry, Au Bon Climat, with various boutique sub-brands and with a tasting room in downtown Santa Barbara, lives on.
Santa Barbara Wine Industry Goes Alcohol-Free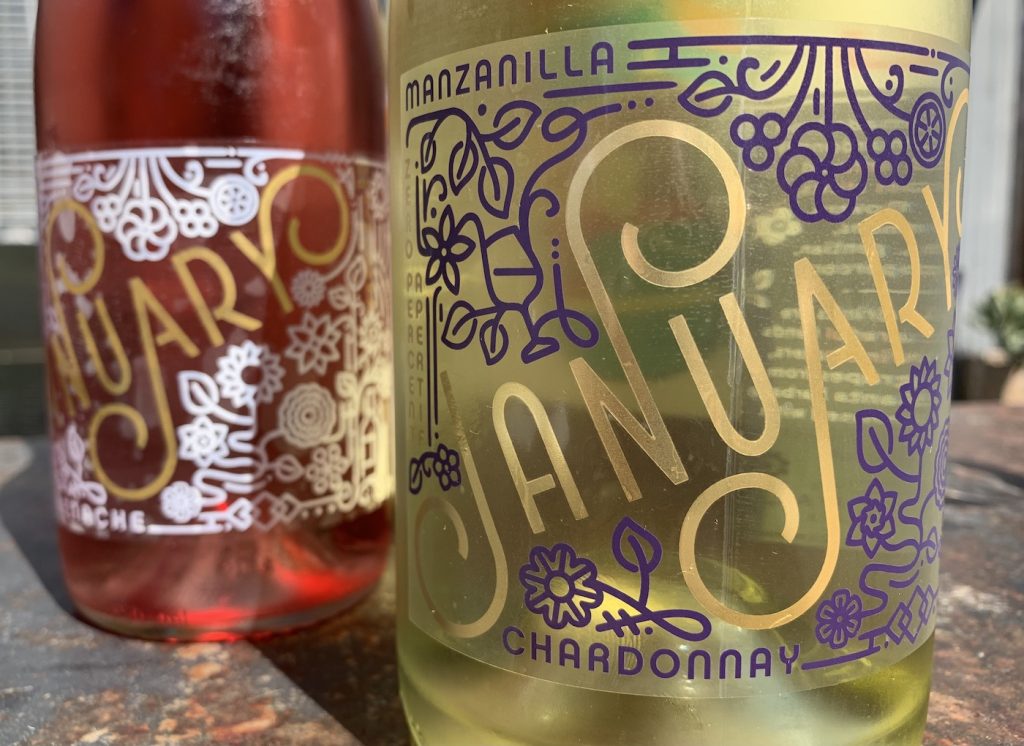 Winemaker Dave Potter gets credit for launching the Santa Barbara wine industry into buzzy new territory: wines without the booze.
The move was definitely COVID-inspired. Early in 2021, stats emerged showing that, while closures led to fewer alcohol sales at restaurants and bars, sales of wine, beer, and spirits at supermarkets shot up — by as much as 54%, according to the National Survey on Drug Use and Health. An American Psychological Association study showed one in four American coped with the new lockdown reality with booze.
Potter, well known for his Potek and Municipal Winemakers labels, both with tasting rooms in Santa Barbara, assessed his own wine consumption and used it as inspiration for something new: January Drinks. Aimed at encouraging no drinking during the first month of the year, he launched two wine-inspired beverages in familiar 750-ml. bottles. The Juniper Grenache ($17) is made with grenache grapes and infused with juniper berries, laurel leaves, black tea, and angelica root. The Manzanilla Chardonnay ($17) sees chard grapes steeped in chamomile flowers, Meyer lemons, cinnamon sticks, and red peppercorns. In both cases, the juice is cold-pressed at below 32 degrees to prevent fermentation, and, in both cases, the imbibing experience is fresh and intriguing – an awesome alternative for those who like to drink wine, but who want to cut back.
Santa Barbara's wines-with-no-alcohol trend continues with a brand-new partnership between celeb chef Cat Cora and Santa Barbara's Miller family that will launch January 1. Hand to Heart features a rosé, chardonnay, and cabernet sauvignon — but no booze. Look for a deep dive in the Journal next month.
You might also be interested in...