Introducing New Recruits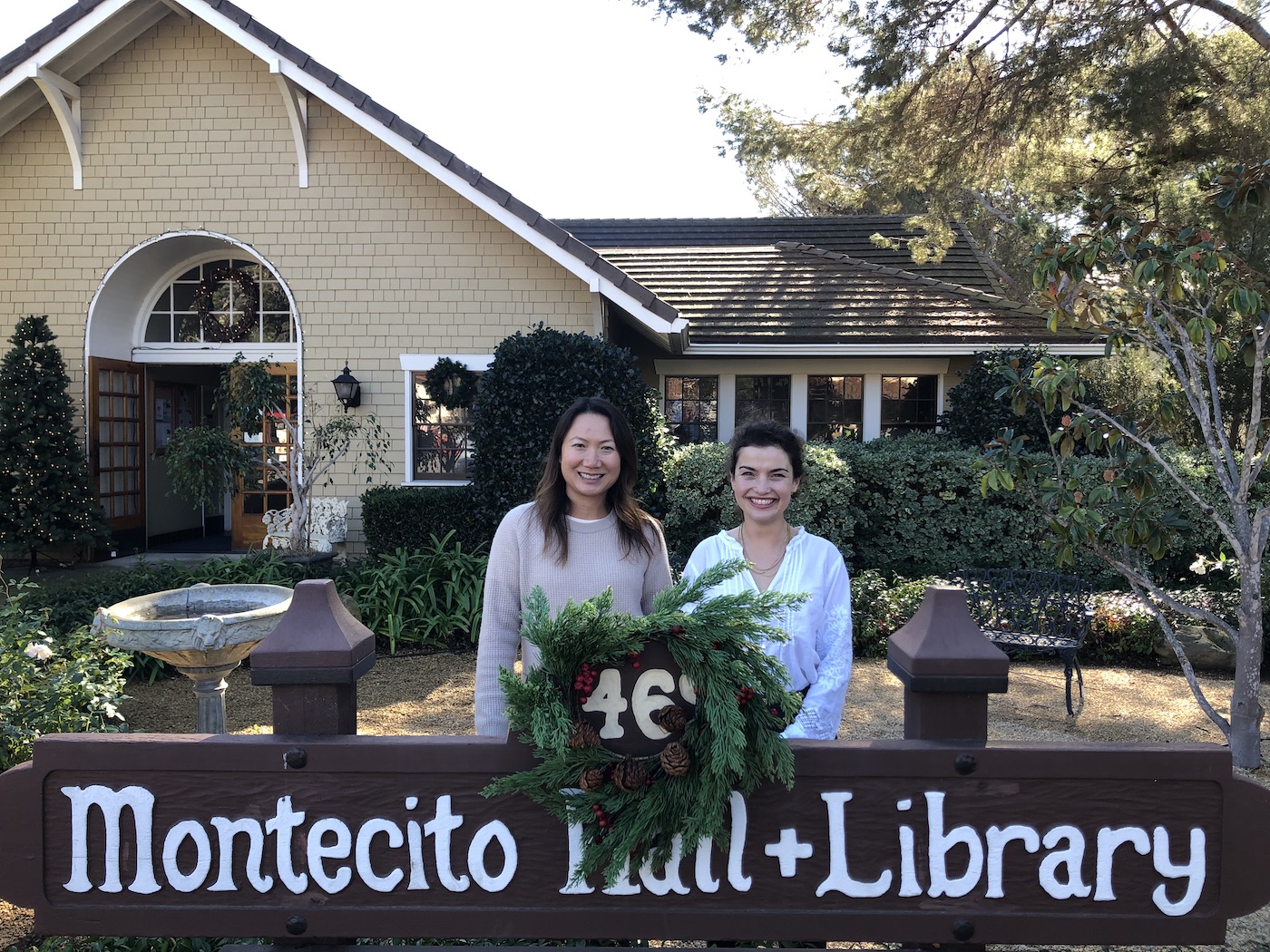 It is with great joy that I announce our two new Library Technicians, Kelly and Carli. Starting a few weeks ago, they have been working hard, training on the many facets of public library work and the small branch culture that we cultivate at the Montecito Library. They are looking forward to meeting you!
We now have six library staff here to help you navigate our digital resources, new online catalog, as well as your information and pleasure reading needs. This also allows us to be open for more hours and days per week.
Blissfully Normal
Our library hours have been so messy and hard to remember since the pandemic started. This location was closed for three months and then we had some short windows of time available for curbside pickup, indoor browsing, and such, expanding here and there, but never feeling quite right. With our new staff on board, we will be open five days a week again!
As we've had so much time to ponder and come up with what would best optimize our staff time, we will be starting earlier in the day, opening at 9 am, instead of our previous 10 am. Hopefully this will make the library more accessible to little ones with early nap times or just the many active people in our community who are early risers.
Saturday hours are returning with a shorter time frame of 10 am to 2 pm. This was the busiest time period when we offered weekend hours in the past and is a great time for families to come in together or for people that work a nine-to-five job to enjoy the library.
2022 Montecito Library Hours
Tuesday through Friday, 9 am-5 pm
Saturday, 10 am-2 pm
Balance in the New Year
As we welcome 2022 with tentative hope, we continue offering the option to pick up your items outside if you would prefer not to come in. Masks are still required inside the library; however, we have started offering some of our popular adult programming outside where masks are optional. Having these opportunities for adults to gather in person has brought back some of the community spirit that we had been deeply missing at the library.
We are anxiously awaiting the chance to offer more children's programming, too. Currently we are offering outdoor activities, once a month at Cold Spring School and once a month at Lower Manning Park. Please check them out if you can.
Youth programs encouraging play and early literacy are coming in the new year. Stay tuned or check the library calendar to attend these excellent programs at other Santa Barbara Public Library locations by visiting SBPLibrary.org.
January Events
Library Van at Cold Spring School: January 6, 3:30-5:30 pm
Storywalk at Lower Manning Park: January 12, 2-3:30 pm
Montecito Book Club: The Sun Does Shine, January 25, Noon-1 pm
Poetry Club: Countee Cullen, January 27, 2-3:30 pm
Knit 'n' Needle: Fridays, 1-2:30 p.m.
Winter Closure Dates
Friday, December 24th – Monday, January 3rd
See you at the library!
You might also be interested in...