Illustrator Chalks Up Another Milestone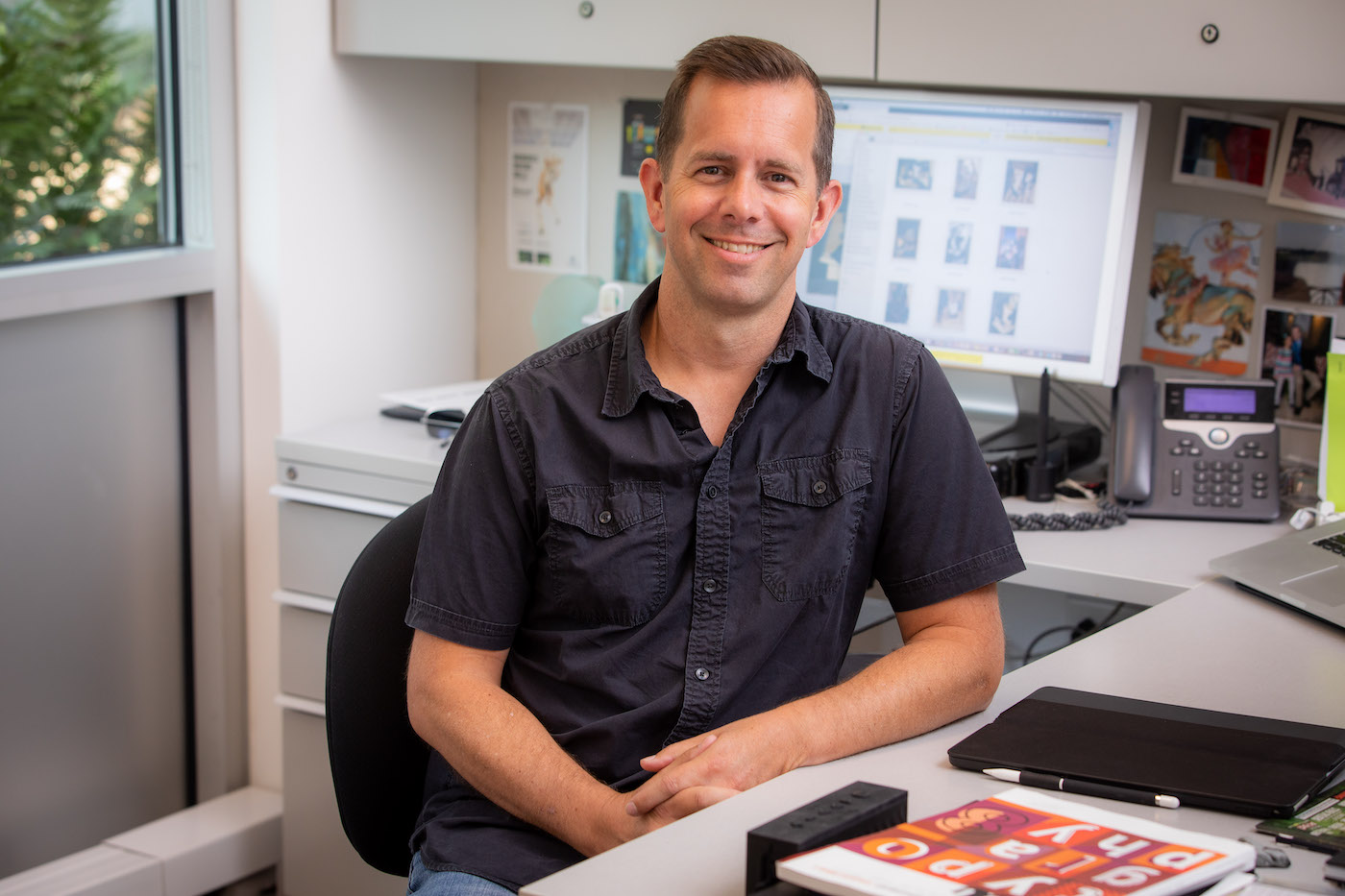 A steady string of awards continues to paint an impressive career for Scott Anderson, Westmont professor of art. A jury has chosen his illustration commissioned by the Westmont College Festival Theatre, for the 64th annual exhibition of the New York Society of Illustrators, one of the most prestigious and competitive shows in the field of professional illustration.
Anderson both illustrated and designed the typography for the poster of Westmont Theatre's spring production of A Winter's Tale, Interrupted.
"I have had a wonderful collaborative relationship with our two Theater Arts major professors for many years now, and am honored and grateful that this poster has received this recognition," Anderson says.
He earned a Bronze Award from the Society of Illustrators Los Angeles for a cover he created for the Miami New Times. The 2020 American Illustration annual, the most prestigious illustration industry competition, also accepted the cover. He has won multiple first-prize awards in publication design from the American Association of Museums. Numerous illustration competitions have recognized his work, including Communication Arts, American Illustration, and the New York Society of Illustrators. The Society of Illustrators of Los Angeles awarded Anderson their Gold Award in Advertising in 2018, also for a Westmont Theatre poster.
With colleague Meagan Stirling, Anderson recently helped co-create a new concentration in graphic arts within the art major at Westmont.
"Westmont already has an all-Cintiq graphics lab, which is unheard of for a school our size," he says. "We're adding new courses to fill out this studio track, specifically Typography and Design for Web and Screen."
The program will serve students interested in graphic design as well as illustration, and some may create hybrid programs of graphic design and communication studies or economics and business. Students can take one or two communication studies classes as electives, as well as a class in marketing strategies. The concentration resembles the college's existing studio arts major, with a few substitutes to some required courses.
You might also be interested in...