Some Magic in the Air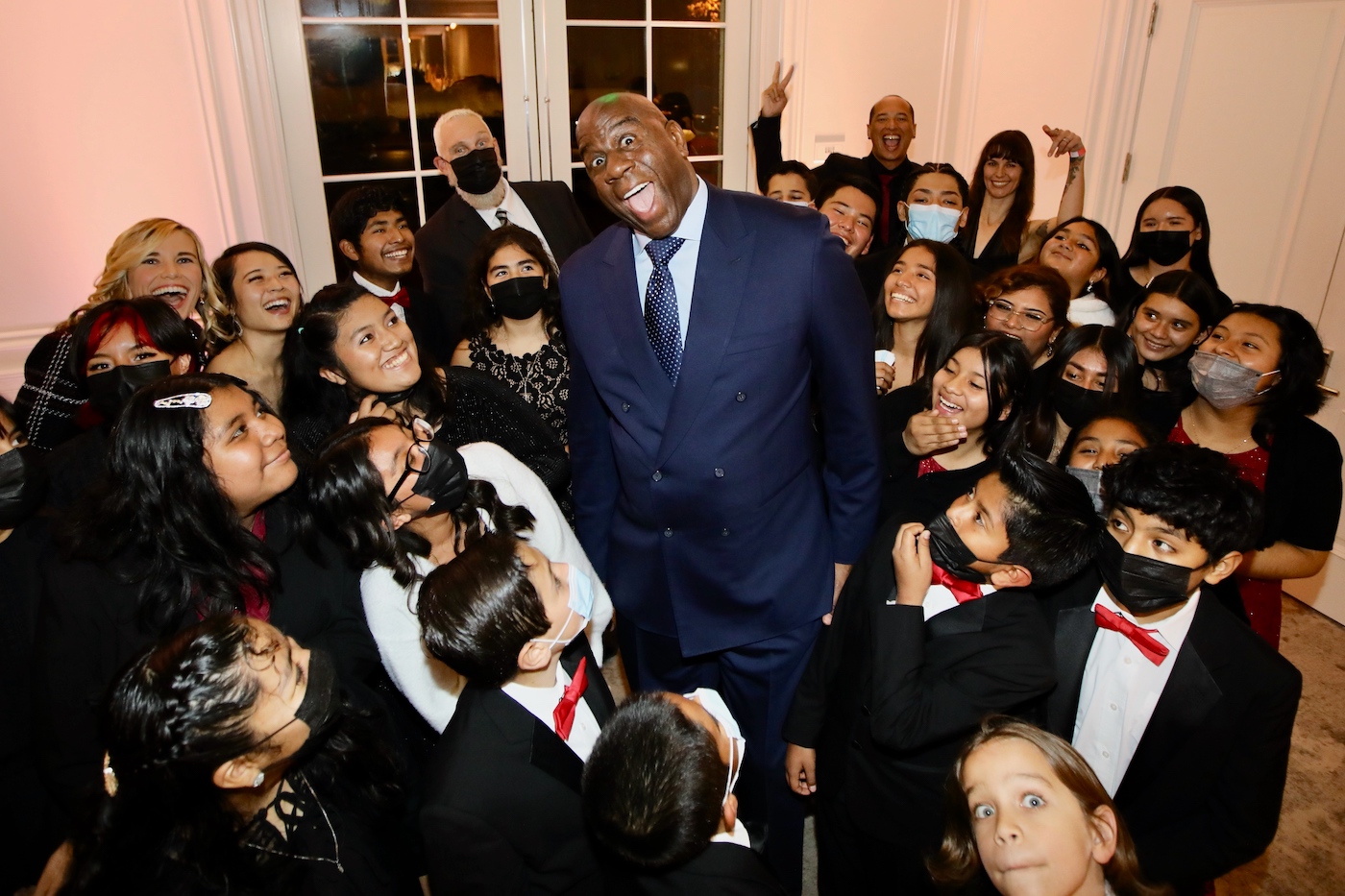 Basketball legends Magic Johnson and Jerry West delighted sports fans galore at the Turner Foundation's Legacy gala at the Rosewood Miramar benefitting the popular organization's music and imagination program, and the Lisa Smith Wengler Foundation House for transitional youngsters between 18 to 24.
More than $500,000 was raised from the 424 guests at the Yuletide fete, sponsored by Farmers & Merchants Bank, which honored Dr. Charles Fenzi, CEO of Santa Barbara Neighborhood Clinics, and John Moore, former coach of the Westmont College men's basketball team for 27 seasons.
But the undoubted highlight in the Chandelier Ballroom was the revelatory question-and-answer session Dean Wilson, president of the 63-year-old foundation, had with Johnson, 62, a 12-time All-Star and five-time NBA Champion, and West, 83, nicknamed "Mr. Clutch" for his amazing performances on the court playing with the Los Angeles Lakers for 14 seasons, becoming the team's general manager guiding them to four championships.
Noelle Lenzi sang a stirring National Anthem, while music was provided by Bryan and Katie Torwalt and pianist David Talbott, the Turner Foundation Youth Blues & Jazz Band, Kari Jobe and special guest Cody Carnes.
A live auction, conducted by Gatling-gun tongued veteran gavel handler Vincent Zapien, featured a basketball signed by the late Lakers player Kobe Bryant, a stay at a villa in Tuscany, and a painting by Grace Fisher, which added heftily to the coffers.
Among the many fans turning out to support the cause were Daniel and Henry Walker, David Bolton, Joe Buttitta and Kelsey Gerckens, Mike Klan, Scott Hennessee, Peter and Gerd Jordano, Morten and Lisa Wengler, Keith and Mary Hudson, fun-loving Franciscan friar Larry Gosselin, district attorney Joyce Dudley, judge Brian Hill, new mayor Randy Rowse, county supervisor Gregg Hart, sheriff Bill Brown, Geoff Green, Chuck and Margarita Lande, Frank and Mariko Tabar, Jeremy Lindaman, Ralph and Diana MacFarlane, and David and Jayne Sigman.
You might also be interested in...