Light It Up!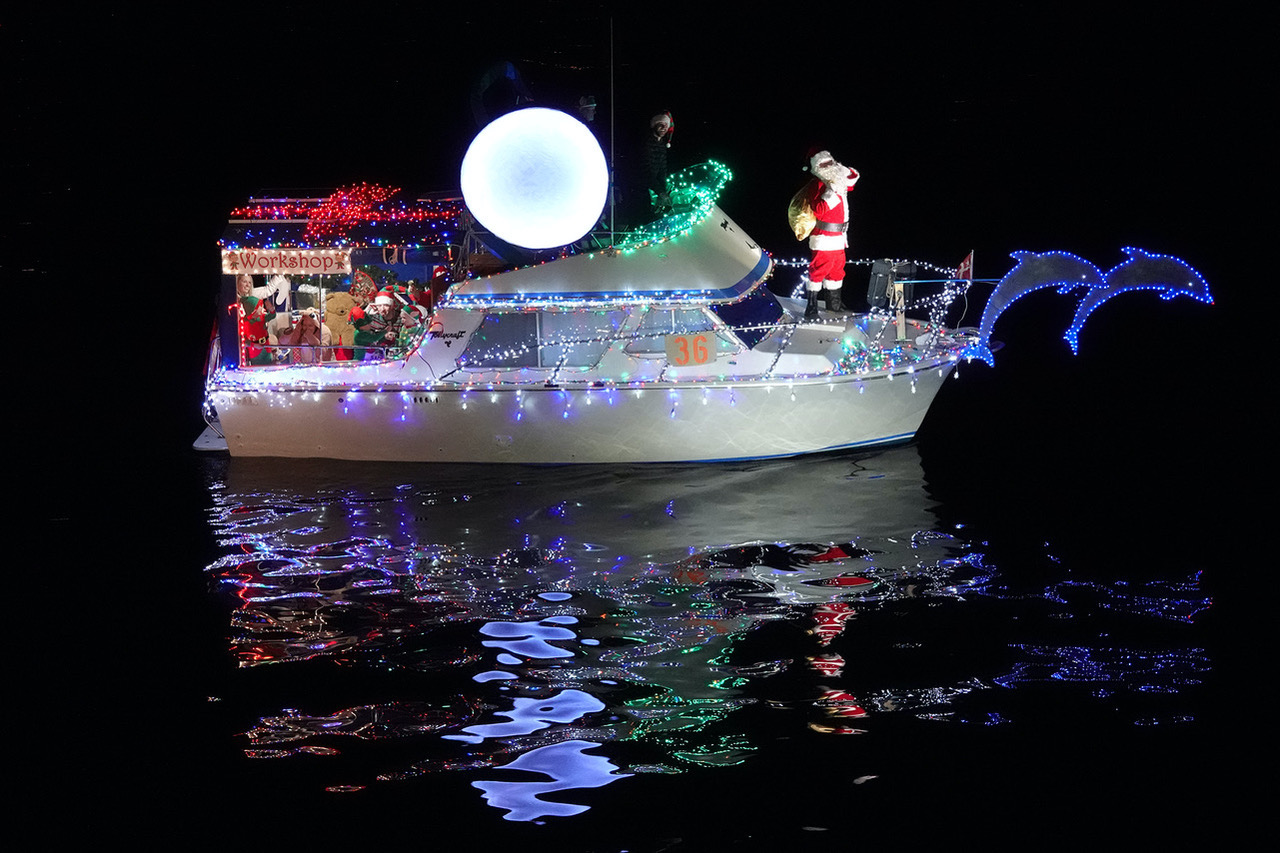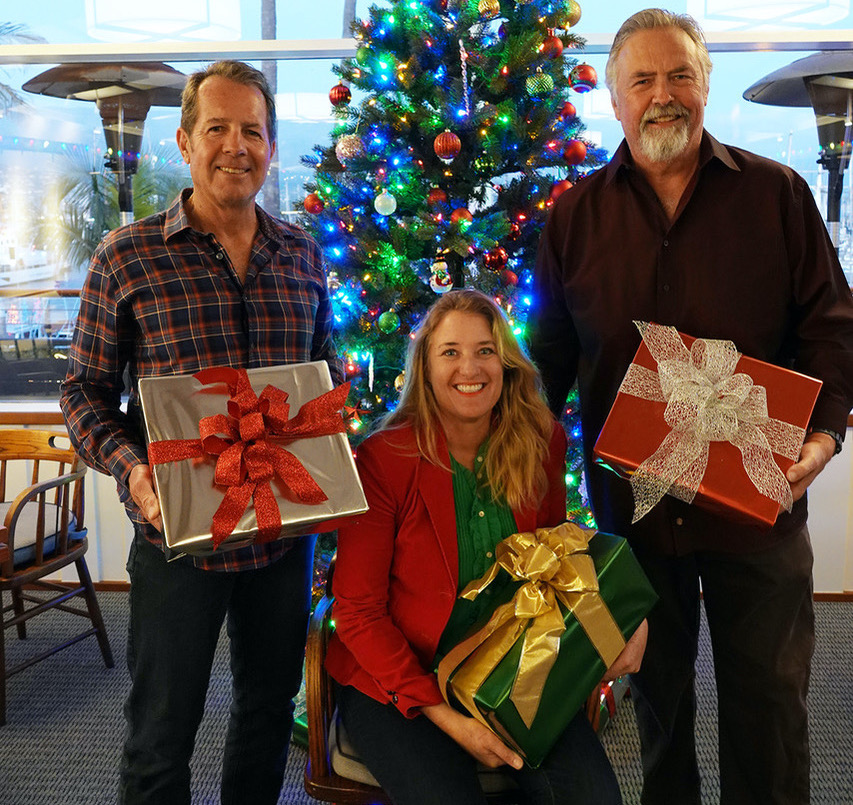 After a two year break the 35th Annual Parade of Lights was back with a bang — and 10 tons of snow!
City Pier was turned into a Winter Wonderland complete with holiday elves as more than 30 colorfully illuminated sailing boats and dozens of stand-up paddlers and kayakers in festive attire embarked on a 30-minute cruise from Leadbetter Beach to the Cabrillo Arts Pavilion and back to Stearns Wharf.
The fun marine fest, Magic Under the Moonlight, ended with a seven-minute fireworks display.
"We had a huge turnout," enthused Monica Broumand of the Harbor Patrol. "It was fun, festive, and magical. People were clearly dying to get out!"
Never Say Never
The late singer Michael Jackson's Neverland Ranch has been restored back into a "children's paradise" by new billionaire owner Ron Burkle, who purchased the 2,700-acre property a year ago for $22 million.
Burkle, 69, co-founder of venture capitalist Yucaipa Companies, has restored carnival rides and repaired the train track which wraps around the sprawling Los Olivos property.
He was a financial adviser to Jackson, who died in 2009, and snapped up the property, now renamed the Sycamore Valley Ranch from Santa Barbara Polo Club patron Tom Barrack for nearly $80 million less than the original asking price.
The estate has been on and off the market since 2016.
'Churchill's Little Redhead'
An old friend, Celia Sandys, the granddaughter of Sir Winston Churchill, has written an entertaining new memoir.
Celia, 78, daughter of the wartime Prime Minister's eldest daughter, Diana, and her cabinet minister husband, Duncan Sandys, relates in "Churchill's Little Redhead" how she would often visit her grandparents at their Kent estate, Chartwell, now run by Britain's National Trust.
I first met Celia through her Manhattan-based older sister, Edwina, an accomplished artist and sculptor who was married to Cornish Member of Parliament Piers Dixon, nearly 30 years ago and we became good friends.
In her new tome she recalls watching Queen Elizabeth's coronation procession in 1953 from a balcony in Whitehall and accompanying Churchill as a youngster on his jaunts to the Mediterranean, including attending parties on Greek tycoon Aristotle Onassis's yacht Christina with opera legend Maria Callas and Jackie O, widow of President John Kennedy.
The book was released appropriately enough on what would have been Churchill's 147th birthday.
Sightings
Million Dollar Listing's Josh Flagg at the Rosewood Miramar… Grammy singer Steve Tyrell at the Manor Bar… Oscar winner Robert Downey Jr. noshing at Oliver's
Pip! Pip! Be safe, wear a mask when needed, and get vaccinated. Happy Holidays!
You might also be interested in...