Honoring History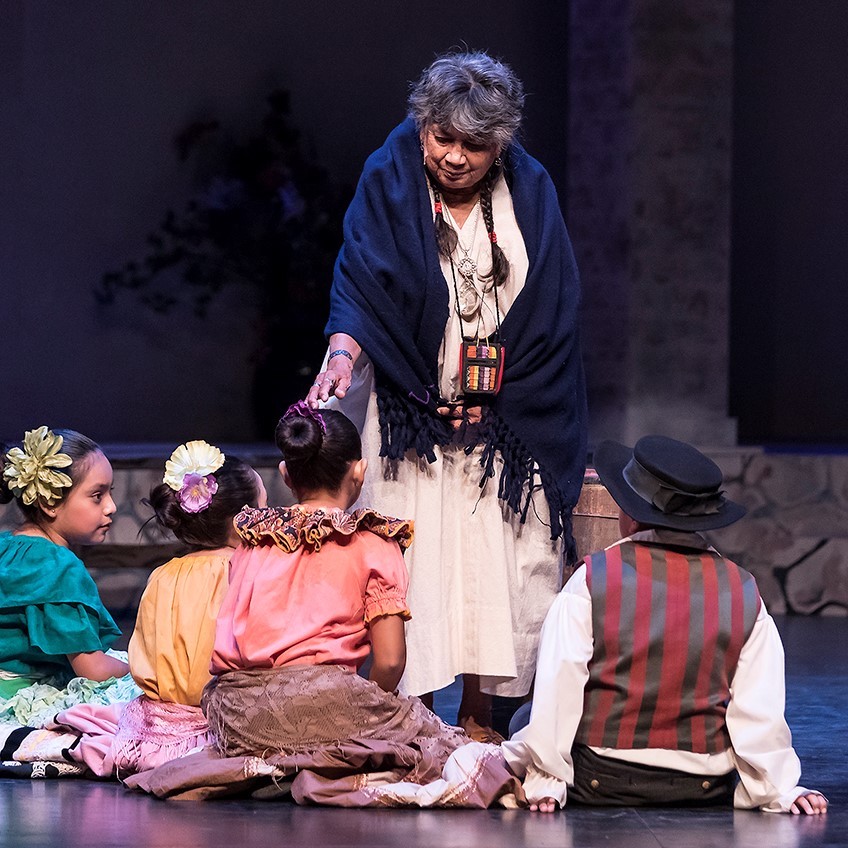 A page from our Eden by the Beach's own history comes to life when Yankee sailors meet Spanish Rancheros at Casa de la Guerra in the Christmas Revels at the Lobero Theatre.
Based on actual events from the 1830s woven into a lavish theatrical experience, the Revels, now in its 14th season, featured a company of more than 60 singers, actors, dancers, and instrumentalists wearing colorful traditional costumes.
Changing each year to present the music, dance, and storytelling of different countries and centuries, this year's original show was written by award-winning author and historian Erin Graffy and Revels artistic director Susan Keller.
The story features the celebration of the upcoming wedding of the daughter of the presidio's commander to the local representative for a Boston-based hide and tallow trading company.
The entertaining show, with Erin McKibben as music director and Matt Tavianini as stage director, was originally presented in 2017 when the Thomas Fire canceled half the performances, and this year's reprise has been updated with a fresh new approach.
As Susan likes to say: "Join us and be joyous!"
We did and we certainly were.
Rob's New Love
Montecito actor Rob Lowe has a new love in his life.
Rob, 57, who is about the embark on his third season with the Fox show 911: Lone Star, has bought a terrier named Daisy, who he takes to the studio regularly when he films the popular series.
The new pooch replaces another terrier, Wayne, who was 14 when he went to doggie heaven last October.
He revealed the latest addition to the family on his Instagram account which has two million followers.
Paws for thought…
You might also be interested in...