Healing Vibes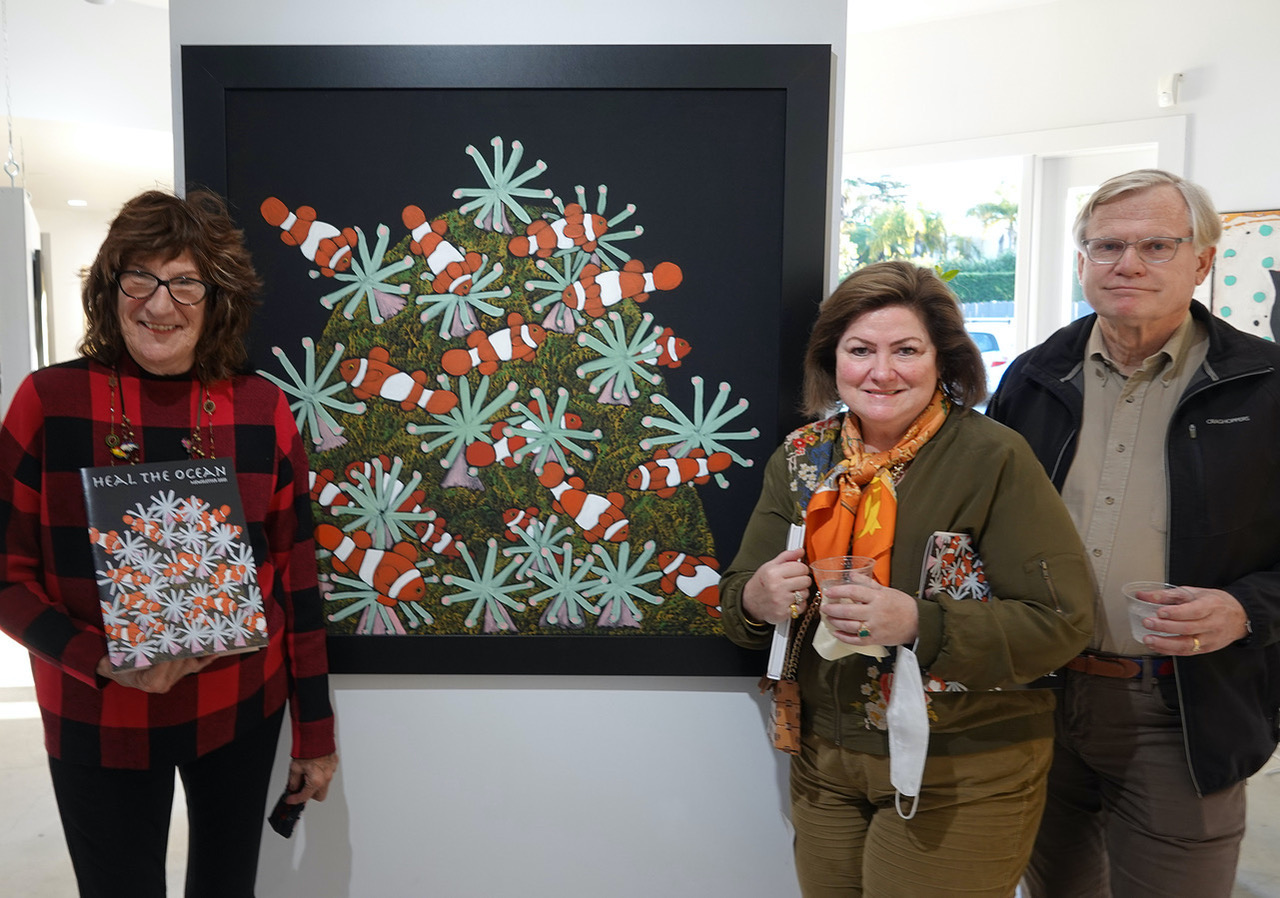 Heal the Ocean, the popular Santa Barbara nonprofit, received a tidal wave of support when it threw its Christmas party at the Carpinteria art gallery, Lobster Town USA, which in the New Year will be turning into the town's first cannabis dispensary, owners Patrick and Maire Radis tell me.
More than 150 guests turned out to see many of the colorful fishy art works on display by HTO's bubbly executive director Hillary Hauser, with 20% of the proceeds going to the charity, with the Fantastic Fishes art selling for between $1,500 and $4,000.
Comestibles were catered by Slate of Santa Barbara with wine donated by Wesley Anderegg of Buellton. Ben Boyce and Friends provided music.
Among those making a splash were Thomas Rollerson, Frank and Marlene Bucy, Hannah-Beth Jackson, Mimi deGruy, Dick and Peggy Lamb, Gretchen Lieff and Miles Hartfeld, and Hunter and Casey Turpis.
An Annual Treat
Santa Barbara Choral Society was in fine voice at the Music Academy of the West's Hahn Hall when it performed its popular annual Hallelujah! concert under veteran director JoAnne Wasserman.
The show featured soprano April Amante, mezzo soprano Tracy Van Fleet, tenor Benjamin Brecher, and baritone Ralph Cato singing parts of Handel's much loved 1741 masterpiece as well as Beethoven's "Pastoral Symphony No.6 in F Major."
The holiday audience joined in "O Come All Ye Faithful" and "Personent Hodie."
Yuletide has truly arrived.
Rising to the Challenge
It was a family affair when former world champion surfer Montecito-based Shaun Tomson participated in his annual 100 Wave Challenge at Miramar Beach.
Shaun joined his brother Paul, son Luke, and students from Montecito Union School for the organization Boys to Men Mentoring, and it was hoped the nautical effort would raise around $500,000, which helps youngsters aged between 13 and 15 stay on the straight and narrow.
Normally the challenge is held on Mission Beach near San Diego, but Shaun, 66, decided to stay closer to home this year.
"Why would I put myself through three or four hours in 56-degree water?" he explained. "I'm 100% behind the [Boys to Men Mentoring] program!"
You might also be interested in...