Court Rules in Favor of SBUSD, Just Communities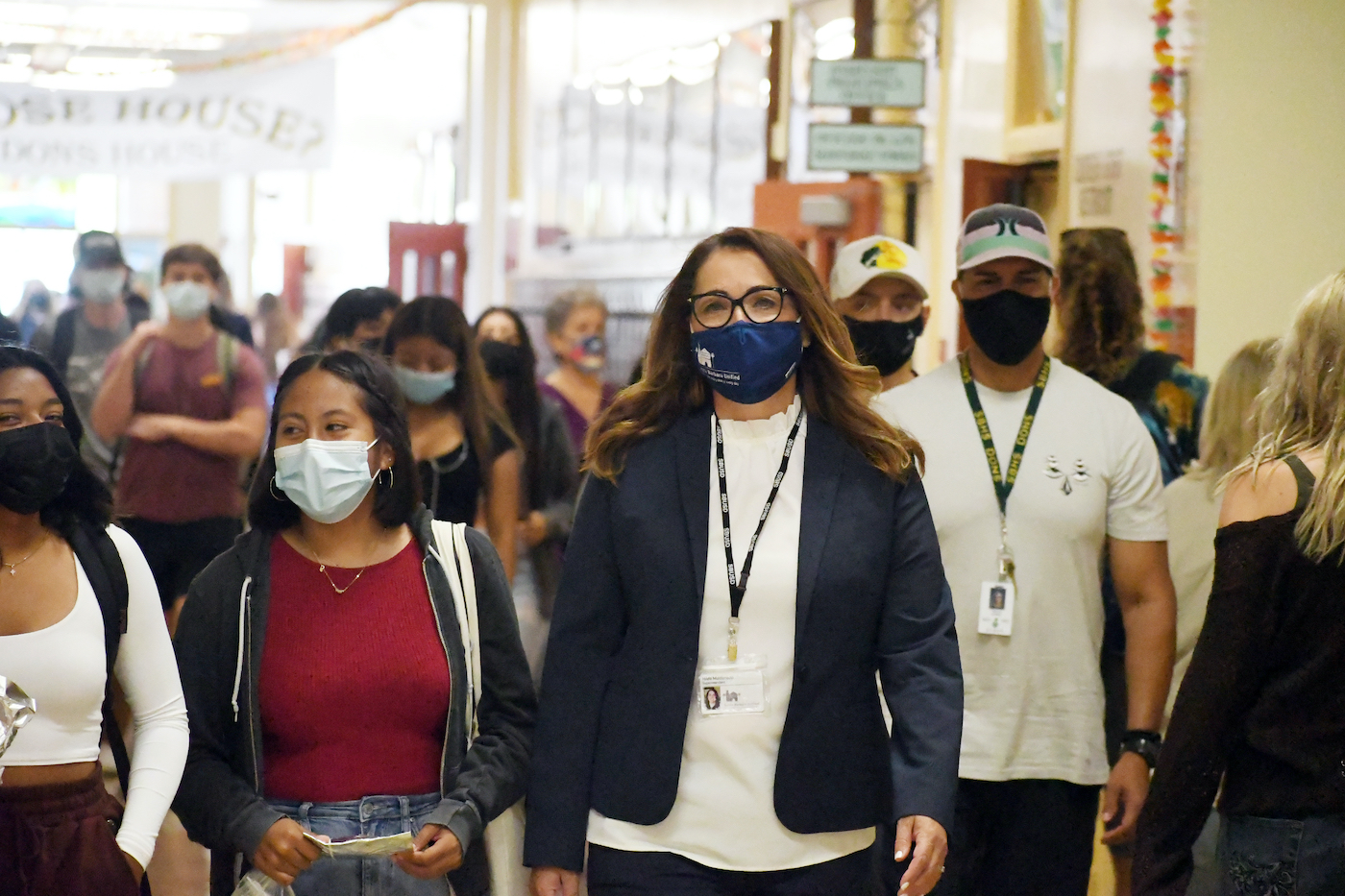 While Superintendent Hilda Maldonado knows there is plenty of work to come, a three-year-long court battle with Fair Education Santa Barbara (FESB) concluded last week, with the Santa Barbara Unified School District (SBUSD) and Just Communities Central Coast (JCCC) victorious after a three-justice appellate court panel ruled in their favor.
The lawsuit filed by FESB challenged the voluntary implicit bias training for teachers and students provided by JCCC, claiming it was a "radical" attempt to "indoctrinate" staff and students. The Superior Court rejected that, writing:
"SBUSD's express purpose in deciding to provide anti-bias training was as a means of eradicating the persistent educational achievement gap among minority students. This is clearly a lawful purpose which is reasonably characterized as incidental to a valid educational purpose."
FESB also alleged that the district's selection of JCCC to provide the training needed to be based on lowest bid, rather than based upon quality and reputation. The 21-page decision of the appellate panel roundly rejected that claim and upheld the earlier Superior Court decision in favor of the district and JCCC.
Maldonado was ecstatic by the ruling but says the attention must now turn to the work that needs to be done.
"Our school district teachers and leaders will continue the work on closing achievement gaps, improving academics, and addressing the social and emotional needs of all students, especially the most vulnerable," said Maldonado. "I am proud of this decision which recognizes the expertise of our educators' decisions who know what's best for students."
JCCC Executive Director Melissa Patrino was pleased with the court's affirmation of the organization's direction.
"Just Communities is incredibly thankful over the Court of Appeal's decision. This decision, and the previous others that were ruled in our favor, continue to affirm that our work to envision and create an equitable and inclusive Central Coast is worth fighting for," said Patrino, executive director of Just Communities. "We are thankful for the countless number of people in our community who supported and continue to support us to this day."
Rose Muñoz, elected as SBUSD board president at the last meeting of the year, says that the lawsuit "interrupted crucial equity work."
"This case was not really about a group that had an issue with the contracting process, but instead an attempt to sidetrack and interrupt the crucial equity work that is needed in order to transform the education system," Muñoz said. "This case was worth fighting for because to us it was always about the people in the system, not the contract process, and our people are always worth fighting for."
Ridley-Tree Cancer Center Gets Re-Accreditation
The Ridley-Tree Cancer Center (RTCC) has received a second four-year re-accreditation for radiation oncology services from the American Society for Radiation Oncology (ASTRO) and APEx.
According to RTCC, ASTRO is a premier radiation oncology society that recognizes facilities that deliver exceptionally safe, high-quality care to patients. The comprehensive and rigorous, voluntary accreditation process focuses on the functions of the entire radiation oncology team, and how well safety, quality, and adherence to patient-centered care are prioritized.
"This re-accreditation by the most important professional body in our field shows that Ridley-Tree's Radiation Oncology Department is truly dedicated to providing our patients with the highest level of care," commented W. Warren Suh, Medical Director, Radiation Oncology Department.
Just four years ago, RTCC was only the second California facility to earn the accreditation, which has increased to 23 today. RTCC remains the only facility on the Central Coast to achieve the accreditation.
COVID Outbreak at Main Jail
As of December 9, the Santa Barbara County Sheriff's Office said it had 24 COVID-positive inmates, with a recent influx in cases.
According to the SBCSO, "all COVID-positive inmates are continuously monitored by custody staff and our Wellpath partners. None of the COVID positive inmates in this outbreak have required hospitalization."
You might also be interested in...