Bash & Bluegrass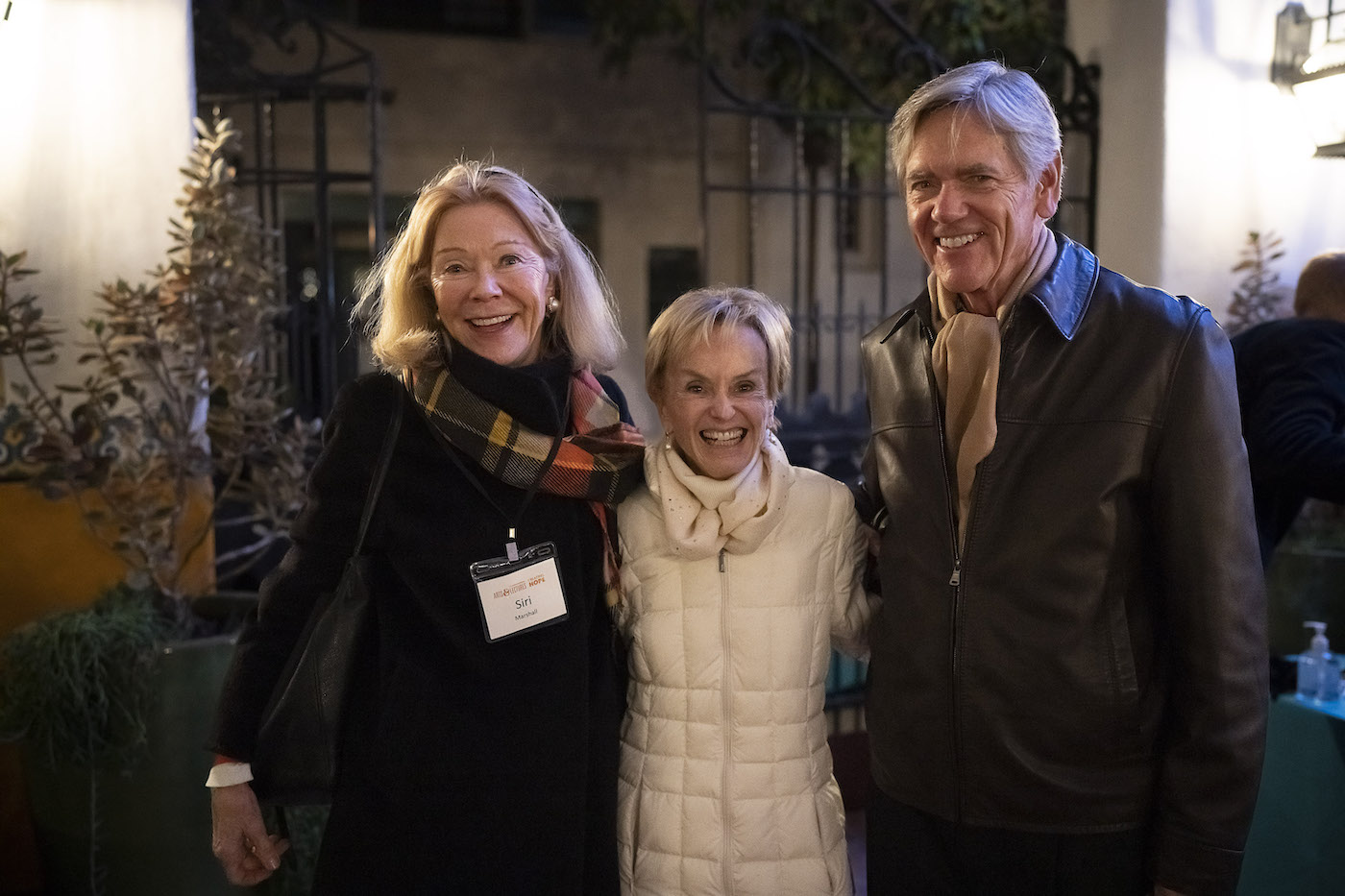 UCSB's popular Arts & Lectures program welcomed 90 guests to the courtyard at the Arlington Theatre for its holiday bash before the performance of My Bluegrass Heart with Béla Fleck, Sam Bush, Jerry Douglas, Stuart Duncan, Edgar Meyer, and Bryan Sutton.
The fun fete also a featured a toy drive from United Way of Santa Barbara County as attendees swayed to the music of popular DJ Darla Bea while quaffing Southern Sangria, a heady concoction of cinnamon apples, cranberry, and red wine, and noshing on meatballs, stuffed mushroomed, deviled eggs, shrimp, and pork sliders.
"It's nice to have everyone coming out again," said Arts & Lectures executive Hector Medina. "Everybody is delighted to be getting back to normal."
Among the tony throng were Todd Aldrich, Mary Becker, Palmer and Susan Jackson, Dorothy Larry, Robert and Siri Marshall, Richard and Marilyn Mazess, Peter and Jillian Muller, Mary Jo Swallow, and Celesta Billeci.
You might also be interested in...