Storm Impact Map Updated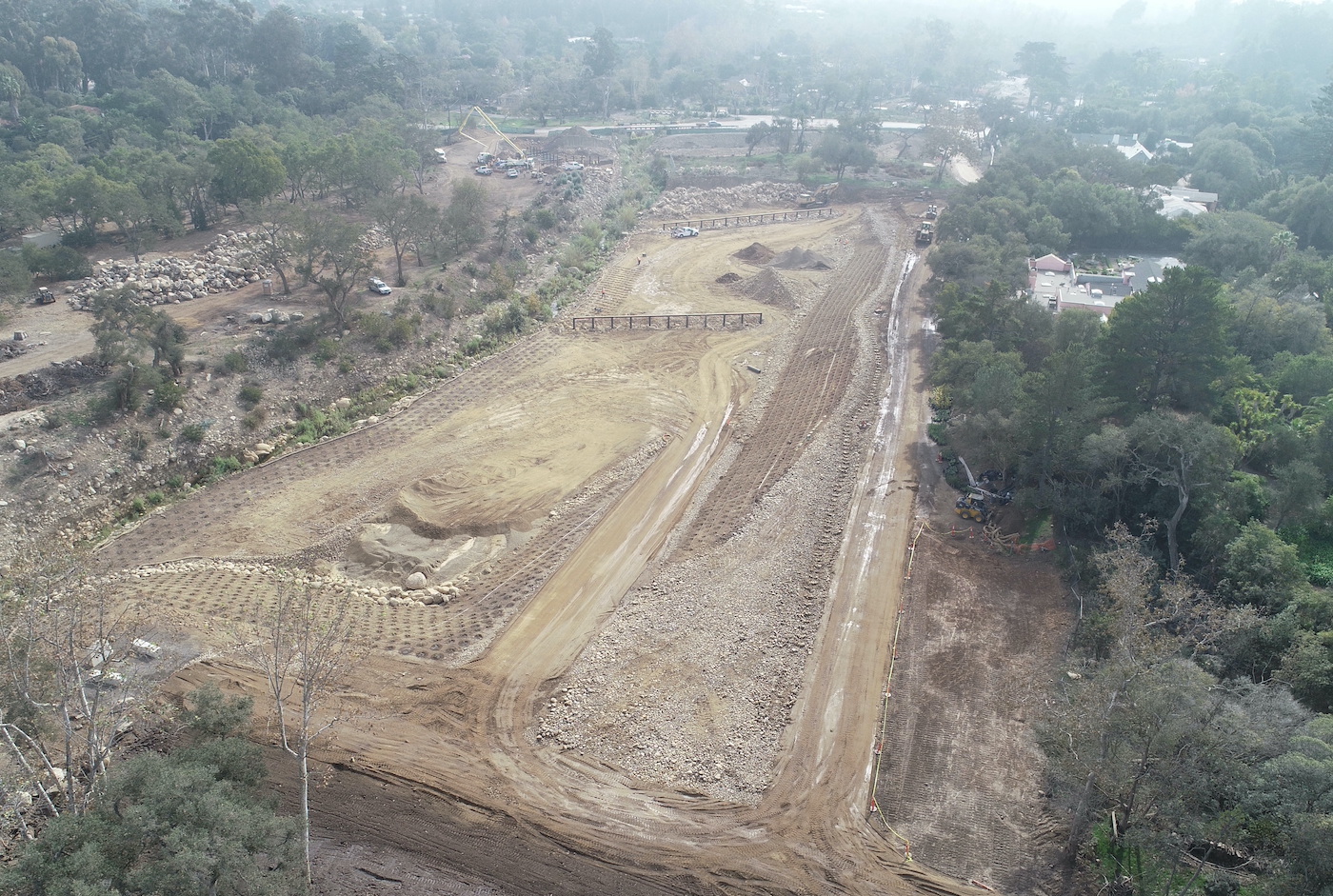 Last Thursday officials held a public meeting at Montecito Union School to discuss emergency information prior to the winter storm season. Closing in on the fourth anniversary of the catastrophic debris flow of January 9, 2018, First District Supervisor Das Williams says the community's level of resiliency, awareness, and communication is better than ever before, and should give Montecito residents a high level of confidence.
"The level of cooperation and communication that we have now is ideal, and we are committed to continuing that," Williams said about the county and its ongoing infrastructure improvements.
Multiple experts who have been monitoring Montecito's hillsides since the debris flow spoke at the meeting, including biologist Kevin Cooper, who said the chaparral in Montecito's foothills, which was decimated by the Thomas Fire, is returning, but the current drought is slowing vegetative recovery. The vegetative cover, which protects the community from debris-laden floods and flows, remains at 80-100% of what it was pre-Thomas Fire.
"We're in great shape right now. If we have some good rains and the soils stay wet, in the next year or two I expect those watersheds to be back where they were in 2017," he said.
Increased vegetative coverage is one of many factors in protecting the community from a significant debris flow, which we remain at risk for at least five years following a significant fire. County Flood Control Engineering Manager Jon Frye said the most significant improvement to local infrastructure since the 1/9 Debris Flow is the partially completed Randall Road Debris Basin, which will ultimately become the largest debris basin in Montecito. The eight-acre project received approval by the Santa Barbara County Board of Supervisors in August 2020 and a $13.5 million grant from FEMA in November 2020. The cost included acquiring six private properties on Randall Road and one on East Valley Road; there is one property owner on Randall Road who has still not agreed to sell, and although the first phase of construction is finished, the project cannot be completed until litigation regarding the remaining residential property is addressed. Frye said the project could be completed as soon as late spring/early summer of 2022.
A new Storm Impact Considerations Map has been released, which outlines the properties most likely to be impacted by flooding during heavy rains. This year there are 355 parcels outlined in red on the map, which is 90 fewer parcels from last year's map. In 2018, the map showed 1,508 properties that were at risk.
"Our watershed continues to recover and storm systems have been improved and enhanced," said Montecito Fire Chief Kevin Taylor, who said that residents should look at the map at www.ReadySBC.org and if their property is outlined in red, they should have a plan for evacuation in case of a substantial storm.
"The takeaway is that we are still at risk for debris flow and will be for the next couple of years," Chief Taylor said.
According to the National Weather Service, we are expected to have a drier than normal season, and it is not expected that we will have evacuations this winter, unless there is an exceptional multi-day rain event with embedded high intensity, short duration precipitation.
All residents should visit www.ReadySBC.org to view the new map, verify that they are signed up for emergency alerts, and check that their contact information is current. The website also has information on preparing for various emergencies.
You might also be interested in...