Getting in the Holiday Spirit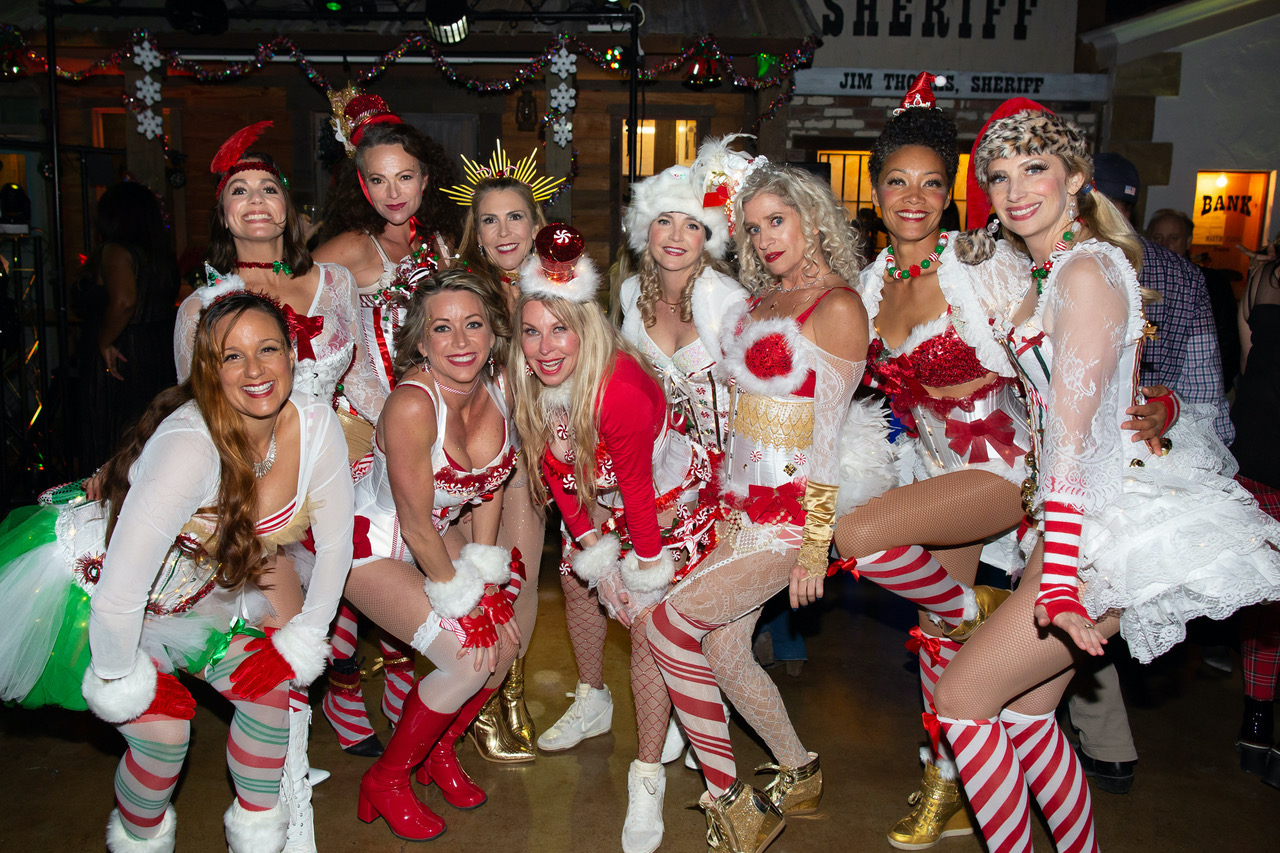 Santa Claus hats reigned supreme at Santa Barbara's Carriage and Western Art Museum when entrepreneur Rick Oshay threw a heaving Yuletide fete for 170, helped by presidents galore from Old Spanish Days acting as cooks and bartenders.
"It's one helluva bash!" declared Rick, who has lived in our tony town for less than a year. "After all we've suffered with the pandemic, we need lots of comfort and joy."
And there was plenty of that on hand with Teresa Kuskey Nowak's ever entertaining burlesque fusion dance troupe La Boheme, illuminated brighter than a Christmas tree, dancing to music of award-winning DJ Darla Bea, as well as further music performances provided by the tony triumvirate of Bobby, Finn & Dave, and the jazz trio Alison Tuma.
Ubiquitous KEYT-TV reporter John Palminteri and seasoned announcer Drew Wakefield acted as emcees as guests noshed on chicken and steak while quaffing on red and white wine provided by Fred Brander's vineyard.
Among the heavenly host of local luminaries were Riley and Dacia Harwood, Chris and Mindy Denson, Jeremy Lindaman, Stephanie Petlow, Keith and Mary Hudson, David Bolton, Lisa Osborn, Arlene Larsen, Adam McKaig, Kimi Matar, and Donna Reeves.
A delightful blast.
You might also be interested in...