Wine on the Road: A Visit to Paso Robles
"We are a community of dreamers," Anthony Yount tells me as we sip al fresco on the Denner Vineyards patio, overlooking a landscape of green, undulating hills and dozens of acres of proprietary vines. I'd asked the winemaker what he feels makes the Paso Robles wine world unique. He went on to find a silver lining in the pandemic, even. "By necessity," he says, "it strengthened bonds in our community, and the realization that we all need each other."
I paid a three-day visit to Paso Robles last month and, in some ways, the wine experiences there do feel new. Fresh investment, especially in the last decade, has led to a new generation of state-of-the-art winemaking facilities and glossy tasting rooms. But what matters most remains, and Yount put his finger on it: this is an area where winemakers push envelopes and bend rules, where experimentation is celebrated and where camaraderie reigns supreme. Along with ideal topography and climate conditions, Paso's Central Coast positioning is enviable: equidistant from L.A. and the Bay Area, the holy grails of California wine consumers. And its open attitude – winery events here are far less regulated than in Santa Barbara County – creates a bevy of special wine-inspired experiences.
Here's a snapshot of three wineries that should inspire your own next trip to Paso.
Denner Vineyards
Ron Denner, a part-time Montecito resident, once owned a company called Ditch Witch, which makes specialized construction equipment like drills and excavators. When he bought land in Paso in 1997, "I didn't want to make a lot of wine, I wanted to make great wine," he told me when we chatted earlier this year. To that end, Denner employs gravity flow winemaking — extracting juice from grapes via gravity, not pumps — and focuses on small-production, hand-crafted blends. And his property enjoys the benefits of sitting along the Templeton Gap, an east-west corridor that funnels marine air and creates big swings in daytime and night-time temps. That ensures that grapes ripen fully while maintaining their acidity. The 2019 Viognier ($55) is flinty and bright, with peach and honeysuckle flavors; it's aged in cigar box-shaped barrels to maximize the wine's contact with lees, or yeast particulates produced during fermentation. The 2019 Dirt Worshipper ($85), mostly syrah (and a tip of the hat to Mr. Denner's former profession) features dark berry notes and elegant tannins. And my favorite, the 2019 Mother of Exiles ($85), is a cabernet sauvignon-driven blend that delivers classic Bordeaux character through a rich and chewy mouthfeel. Make a tasting reservation at dennervineyards.com.
Thacher Winery and Vineyard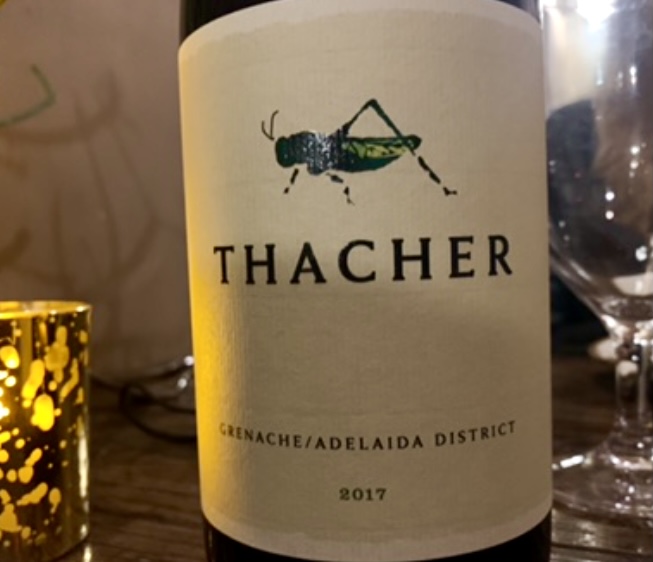 "The color of a wine doesn't really matter to me," Sherman Thacher tells me as we taste through several of his wines on his namesake property off Paso's Vineyard Drive. I'd just remarked how a smooth texture and medium heft seem to be a common thread across his wines. "To me," he continues, "it's all about the mouthfeel." In fact, that's a remarkable quality across the Thacher wines — the super pleasurable way they glide across the palate with a distinctive plush finesse. Part harvest timing and barrel methods, for sure, but knack has something to do with it, too. Thacher launched his eponymous, family-run vineyard in 2004, and the property — once a historic ranch that's still home to a 100-year-old barn today — is a gorgeous snapshot of rolling vines, grasses, and oak trees. The 2017 Grenache ($52) has a bright nose and delivers freshness and softness on the palate. The 2017 New Routine ($60) is a voluptuous 65-35 cabernet-syrah blend that delivers depth and spice. And the 2017 Resident Alien ($52), a blend of petite syrah and tannat, is smoky and floral at once, and smooth. Thacher wines are produced in small batches — only 175 cases of the Resident Alien, for example — and the winery's total annual production remains at only 5,000 cases. Reservations for guided tastings are highly recommended, and you can make them at thacherwinery.com.
Alta Colina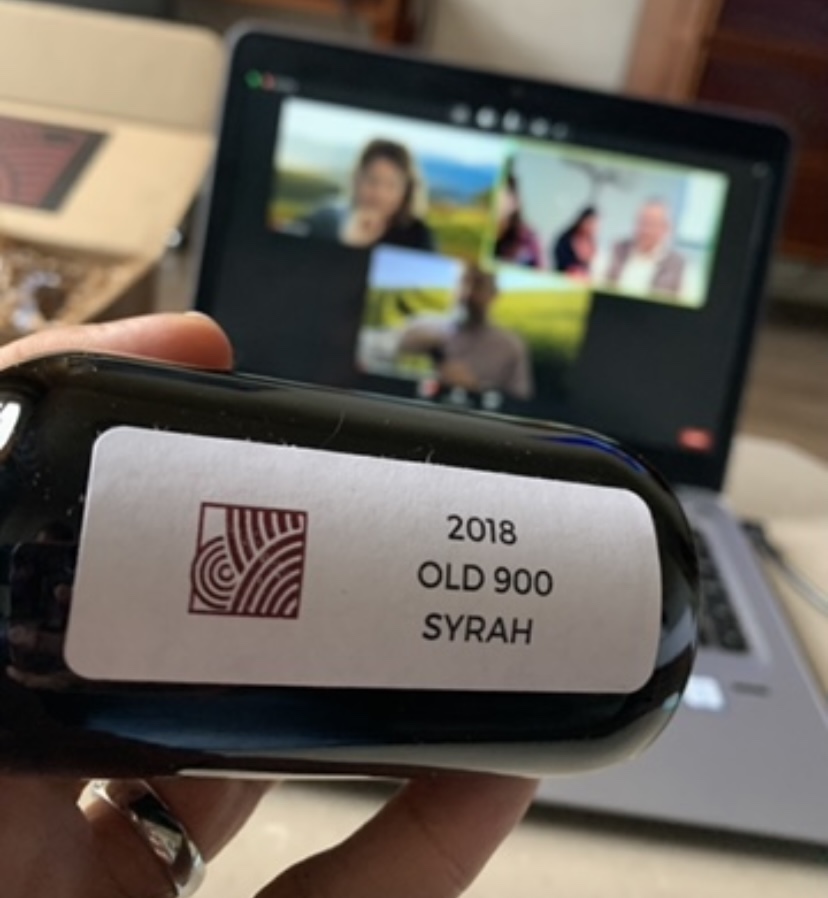 Bob Tillman, a former engineer, founded Alta Colina in 2003, and the winery remains a family project. Alta Colina is Spanish for "high hill," and this vineyard's elevation — it peaks at 1,800 feet above sea level — creates a perfectly steep, exposed site for growing premium Rhone grapes. I joined a virtual industry tasting event of recent releases from my Paso hotel during my recent visit, though I'm making a visit to the property and its 31-acre estate vineyard a must on my return trip; it's well known as one of the most beautiful vineyards in Paso Robles. The 2019 Claudia Cuvée ($38), named for the founder's mother, is 100% marsanne, a white wine with delicious spice and floral notes and a soft but creamy mouth feel. The 2018 GSM Blend ($58) is mostly grenache, which helps make this wine bouncy and juicy, with a tasty toasty character. And the 2018 Old 900 Syrah ($58), grow in one of the coolest spots on the vineyard, is deep, intense, and savory. Alta Colina is also home to the popular Trailer Pond, five vintage trailers set on a lake that have quickly become some of the most sought-after stays in the area. To find out more, and to make wine tasting reservations, go to altacolina.com.
One word on getting around: We leaned on Uber for most of our trips to and from vineyards, but rideshare is not super dependable, especially on weekdays and for short rides between wineries. Consider hiring a private driver, which makes the experience not only a whole lot safer but allows you to really take in the sweeping landscapes. One person we met, with a business called Sip Sip Hooray, told me she charges $20 to $25 an hour.
You might also be interested in...