The Upper Village is Bustling with Holiday Shopping Options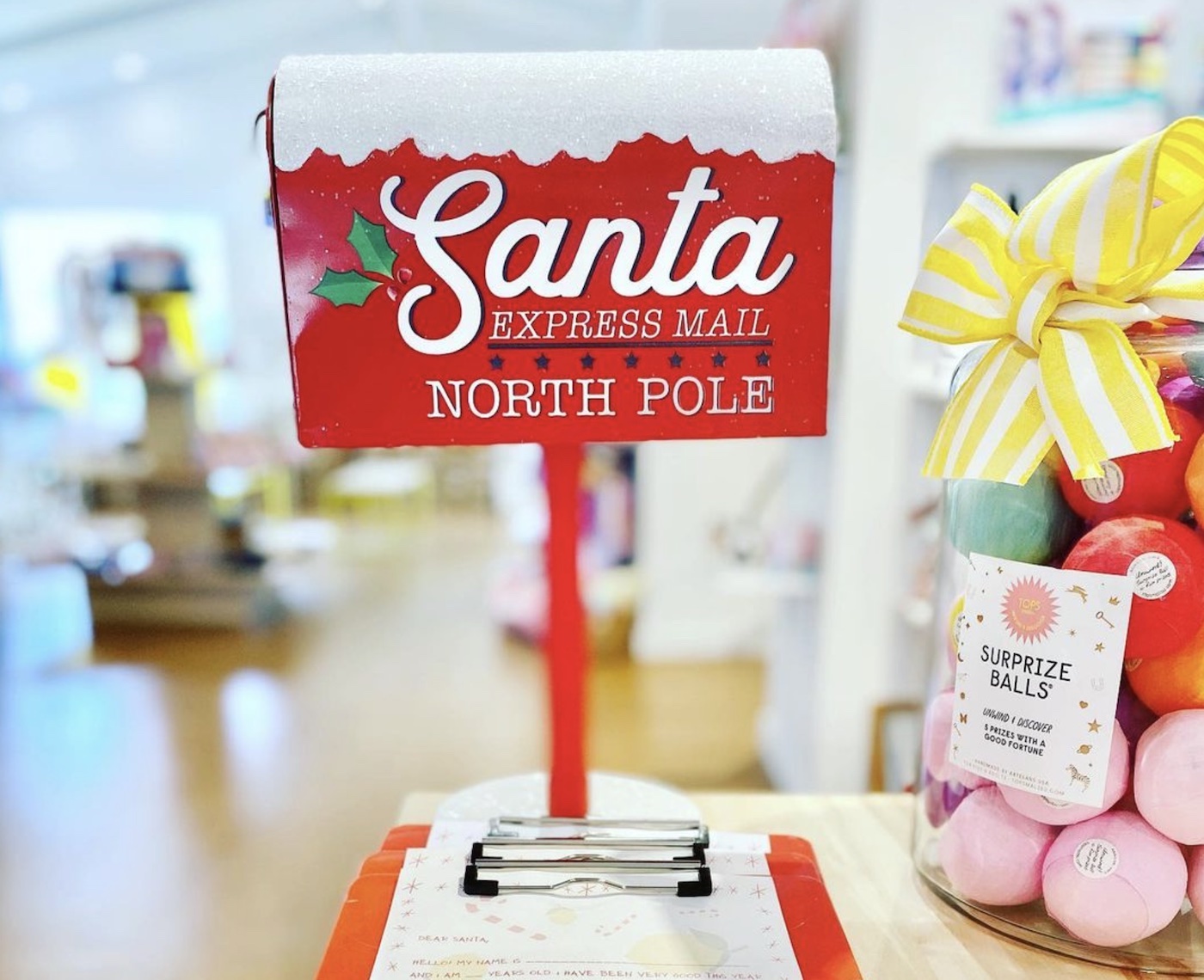 Shopping local isn't just something that Montecitans say, it's something that they do — 365 days a year.
That becomes especially apparent over the holidays, when boutiques, pop-ups, and mom-and-pop shops get the opportunity to help all of us provide a bit of holiday cheer through locally crafted gifts.
The Upper Village in Montecito has plenty of options for your shopping needs, and here is a look at a handful of businesses with holiday specials:
Plaza del Sol
All we can say is don't delay, as there are a pair of events starting Friday and running through Sunday at Plaza del Sol in the Upper Village that are must-attends. Here are some details:
— There is a Holiday Pop-Up Shop at Wendy Foster Montecito with KAS cashmere scarves & long-time Wendy Foster favorite, Lena Skadegard jewelry — a pair of great gifts and a touch of sparkle for the holidays.
— There is fireside lounging at Wendy Foster Sportswear Shop with the theme of cozy, including cashmere, cozy lounge sets, soft layers, and everything needed to stay cozy this season.
Also, according to Michaela Donahue at Wendy Foster and Pierre Lafond, the Upstairs at Pierre Lafond is stocked with holiday decor, table trimmings, hostess gifts, and extra special findings to surprise everyone on your list.
For more, visit wendyfoster.com or shopupstairs.com.
Kismet Montecito
Talk about great timing. As the area sees a resurgence in brick-and-mortar shopping, Kismet Montecito has opened its doors just in time for the holiday, with the boutique selling intimates and fine jewelry.
Founder and curator Lindsay Eckardt tells the Montecito Journal that she has created a special Kismet market tote for any purchase of $250 or more during the holidays.
"I'm encouraging everyone to come pop by and say hi if they're at the post office as I'm right next door in suite J," Eckert said.
For more, find Kismet at instagram.com/kismetmontecito or visit kismetmontecito.com.
Jenni Kayne
This weekend is going to be bustling in the Upper Village, as Jenni Kayne is hosting an annual Gift Tree Event at 525 San Ysidro Road. It's a ton of fun, as patrons can choose an ornament off the tree to reveal the special surprise to redeem that day.
Make sure to RSVP by sending a quick email to montecito@jennikayne.com.
For more on Jenni Kayne's offerings, which range from sweaters to shoes to furniture, check them out at instagram.com/jennikayne or jennikayne.com.
Lemondrop
Let's face it, the holiday season is about watching the eyes and hearts of children explode with wonder — they bring out the best in all of us.
At Lemondrop, patrons will find children's clothing, shoes, and some great gift ideas perfect for the season — all focused on the "tween" years of 8 to 14.
Make sure to find them at instagram.com/lemondropsb or lemondropsb.com for more about the store's offerings — or to make that wish list before making the trek to 1485 East Valley Road this weekend.
San Ysidro Village
Since you're likely already in the neighborhood to check out one of the weekend's exciting events, make sure you stop by San Ysidro Village, as the shopping center can take care of a few more holiday needs.
Featuring stores such as TF Designs (tinafreydesigns.com), William Laman Furniture Garden Antiques (williamlaman.com), Country House Antiques (805-969-7893) and the Montecito Coffee Shop to keep that energy up all day long.
Visit sanysidrovillage.com for more.
Others in the Area
Tresor: The fine jeweler can be found at tresormontecito.com

Aquatic Jewels: Check out the saltwater aquarium store at aquaticjewelssb.com

Here's to some happy — and local — shopping this weekend!
You might also be interested in...