Strutting Their Stuff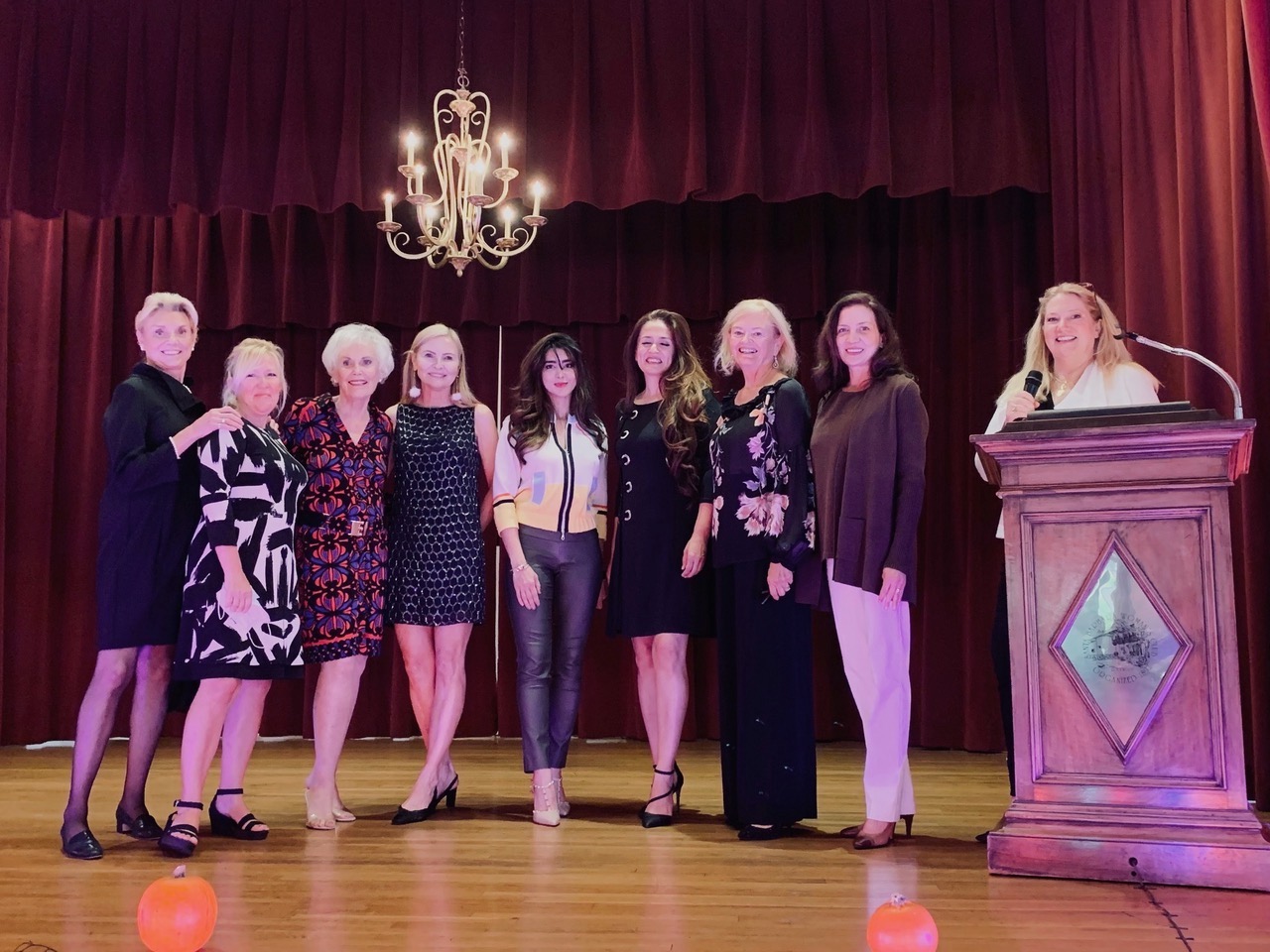 The Santa Barbara Woman's Club (SBWC) recently held its annual fall fashion show with styles from Mandana in the Upper Village of Montecito. Seven, mostly member models, strutted the stage and the dining tables. Those twirling were Janet Patton, Kris Proksch, Jama Scarlett-Lancaster, Mandana Mir, Simar Gulati, Salli Peterson, Kohanya Groff, and yours truly, while Sharon Byrne narrated. Sharon had help with the show from the shop's owner, Mandana. She has an interesting addition to her boutique with a room for consignment clothes, so if you're looking for a bargain, check it out. Music for the show was provided by Tony Ybarra. After modeling for many years, it was my first foray in a while. Memories!
The Woman's Club is more than 100 years old and has a fascinating history. It began as the Fortnightly Club in 1892. Its mission was to advance the civic and cultural enlightenment of its members. They didn't want to meet in homes, so the first clubhouse was upstairs at 1235 State Street. The latest papers, magazines, and books were available for the women to read and discuss. After one year there were 97 members.
One of the major problems was lack of hitching posts for their carriages on Equestrian Avenue. A complaint was issued to the city fathers (husbands?) and posts were soon added. More room was needed so they leased Dr. Belcher's home. The previous tenants had left because they felt the house was haunted.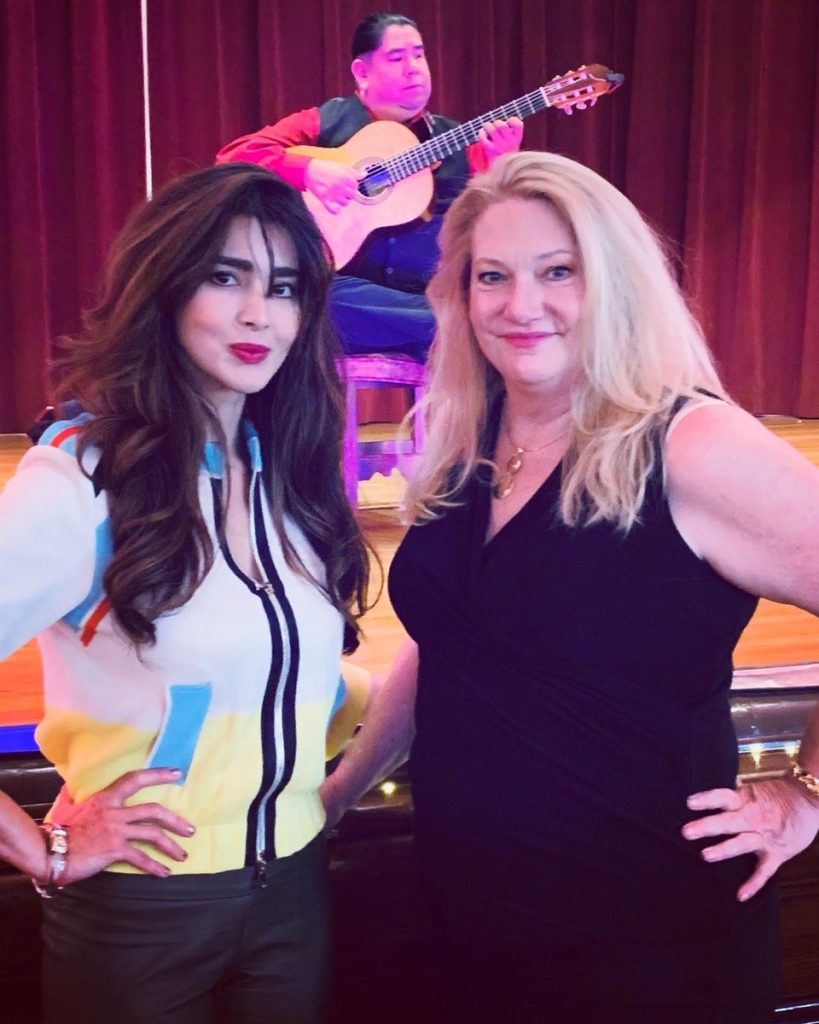 Next came 6 Arlington Avenue with a much-needed auditorium that seated 150. Membership was limited to 100 permanent members and dues were $6 per year. They were still growing by 1906 and wanted to build a new clubhouse. They held a glorified garage sale, sold advertising space, and more and by 1910 they were good to go.
The first World War had a big impact on the Club and women's involvement in the community. In the SBWC president's address in 1918 she stated, "The demands upon women are growing greater each day… She must take the man's place as he is called out, and more and more there is need of the volunteer worker. There can be no leisure women and it is the duty of the trained worker to inspire the slacker amongst us."
It is because of the club that we have a publicly owned beachfront and harbor encompassing the whole of East and West beaches. They preserved trees in the city and were active in many projects.
By 1924, with 437 members, they needed more space. On February 8, 1927, a "fortunate" disaster struck. The Rockwood Inn in Mission Canyon burned down. Room and board was $15 per week. The morning after the fire, Mr. and Mrs. Max Schott drove past the ruins. Mrs. Schott immediately put down $100 to hold it for the Club. They paid $17,000. They hired the Edwards, Plunkett and Howell architectural firm who had built the Arlington. The grand opening was in 1928 and SBWC owned it outright within 12 years.
Parking has always been a problem even in the horse and buggy days. Mrs. Samuel Stanwood, a club member, owned the neighboring lot and sold it cheap, members donated, and voila, a parking lot.
A fascinating array of entertainment and entertainers have appeared over the years such as Susan B. Anthony in 1895 and Helen Keller in 1914. Others like Lockwood de Forest, Carl Sandburg, Ray Bradbury, Huell Howser, John Lindberg, Margaret Sanger, Edward R. Murrow, Eleanor Roosevelt, Vincent Price, Steve Allen, Marilyn Monroe, and Lena Horne visited.
In 1923, Santa Barbara attorney William Griffith spoke on good government.
"Here is your city — you can do one of three things with it. If you do not like it, you can leave; if you approve of it, remember it will not improve of itself; and if you love it, you can make it the city of which you have dreamed, a bigger and better Santa Barbara."
For information about the club call (805) 682-4546.
You might also be interested in...